Cars
1984 Newell Coach: spectacular US bus as a luxury motorhome
Attention friends of luxury camping: A Newell Coach from 1984 is currently being offered for sale on eBay. The US bus looks spectacular, is strong as an ox and offers all the amenities you need for comfortable vacation travel. Price: 95,000 euros. This "Greyhound" is recommended as an exciting alternative to the white, fully integrated European manufacturers.

Newell is an American motorhome manufacturer that also manufactures motorhomes exactly according to customer requirements. According to the information, this example has four to six sleeping places, three air conditioning systems, a four-burner stove, a large bathroom with a separate shower and an onboard communication system that is not described in detail in the article text. There is also a device for a motorcycle stage.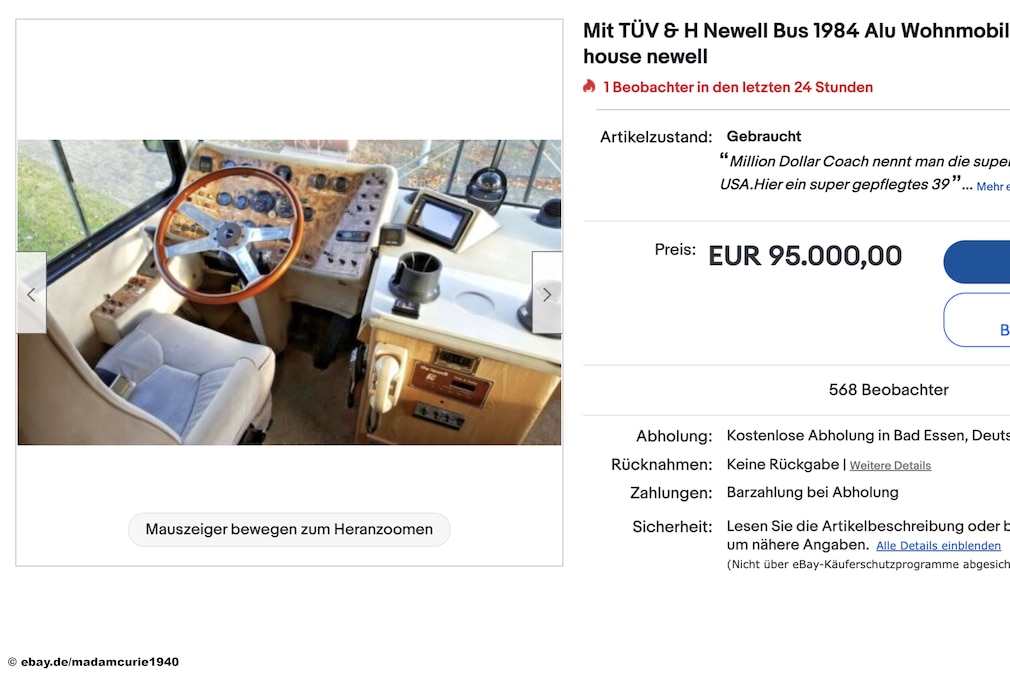 The chassis is from GMC. A powerful, 360 hp V6 from the legendary US manufacturer Detroit Diesel provides the right propulsion. A virtually indestructible Allison five-speed automatic takes care of the traction. The top speed of the vehicle, which weighs a maximum of 14 tons, is stated by the seller as 140 km/h. However, the provider emphasizes that the "greyhound" can also be economical if it has to.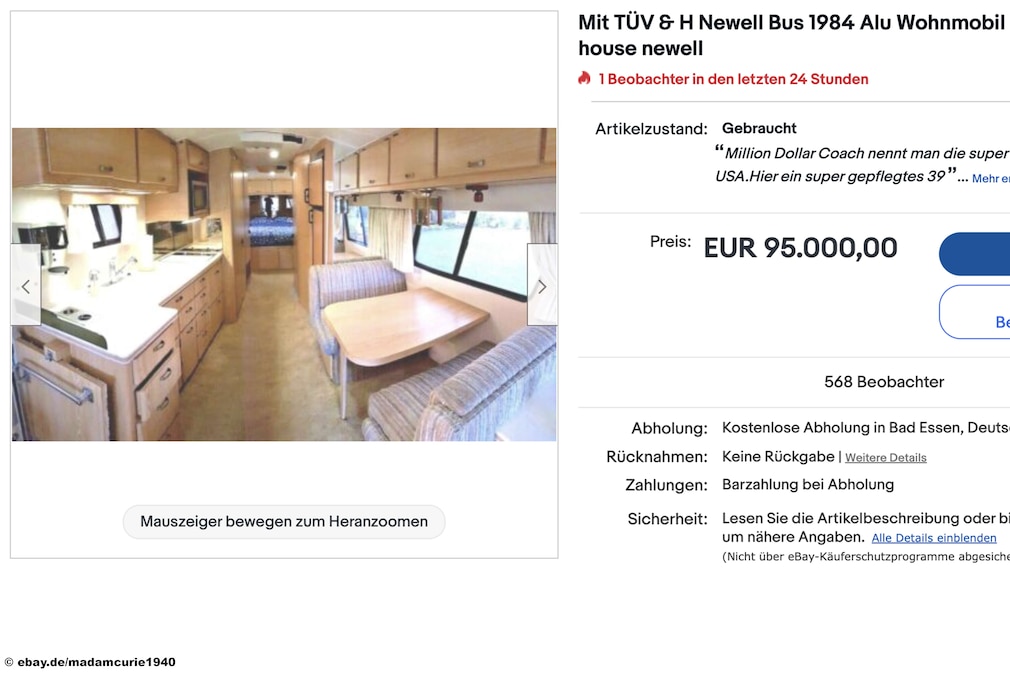 The outside of the bus is made of rustproof aircraft aluminum. It is declared and has both a current MOT and a classic car report. The latter lowers the maintenance costs, with H license plates only 191 euros in taxes are due per year.

Warning, this US bus is not easy to drive
If you can warm to the bus, you should take a close look at it before you buy it. The prerequisites here seem to be fundamentally correct: at first glance, the car looks very well maintained, and the seller is open in his offer text. Excellent! But the fact that the outer skin cannot rust says nothing about the condition of the frame underneath, for example.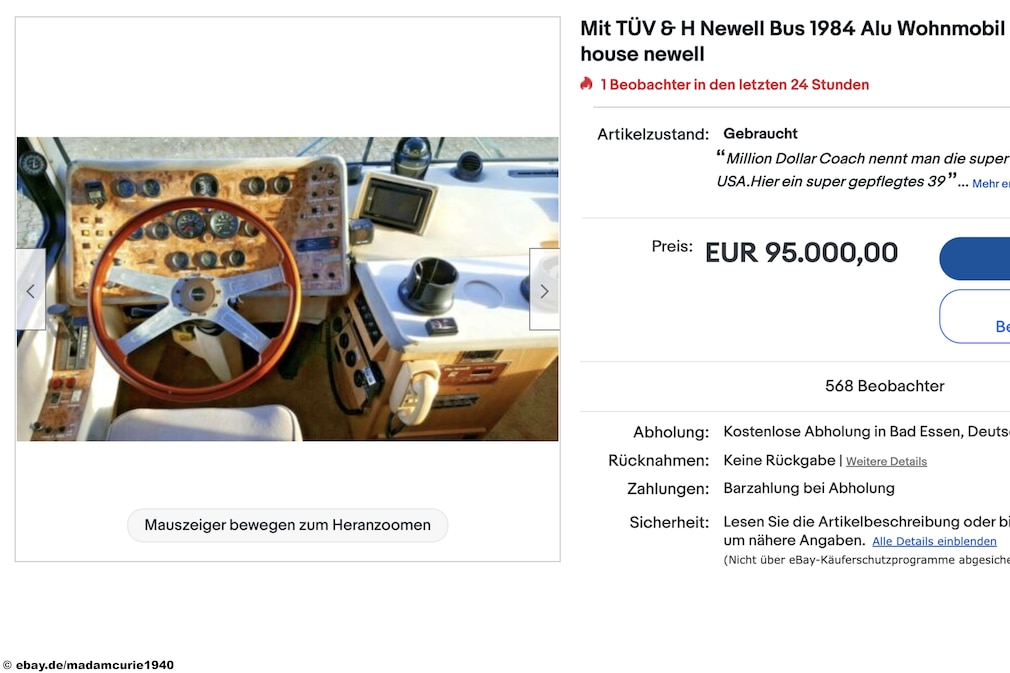 When examining the interior, it is best to use your nose. Perhaps the worst thing about a used motorhome is moisture penetration. This can cause a musty smell and, in the worst case, mold. A test drive is also part of it, especially with such a large vehicle. And you have to take a look at the service history: who waited when, where and with how much effort?

Finally, two issues must be mentioned for those who do not deal with buses on a daily basis:
1. Such a heavy vehicle requires a truck or bus license. With this camper van, you can't even get on with a car driver's license that was issued before 1999.
2. The cost is not comparable to that of a van-based motorhome. The six-cylinder from Detroit Diesel has a displacement of nine liters and probably consumes significantly more than 20 liters of diesel per 100 kilometers!