Career
4 tips to increase your chances of a job interview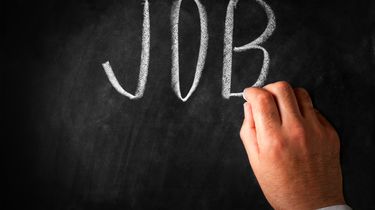 If you are going to apply for a new job, you want your curriculum vitae (CV) to excel. The better you and your CV fit the vacancy, the greater the chance of that job.
Your goal? Create a resume that will leave an unforgettable impression with the reader and win the invitation for an interview. You can read how to do that below.
1 Bypass the full mailbox, send your CV in the morning
Do you know that? You arrive at the office, start your computer and your screen fills up with a full mailbox. Dozens of emails to be answered. This is probably what the mailbox of a recruiter or potential employer looks like. You do not want your application to be bombarded with all those other emails. Do you want to be one of the first to be read? Then send your CV between 6am and 10am. This increases the chance of being invited to an interview.
2 Responding quickly increases your chances
You have seen a vacancy that perfectly matches your knowledge and wishes. When is the best time to respond? Respond too fast then the chance of mistakes in your CV or cover letter is greater. Respond too late then it is possible that your chances are lost.
It is best to respond to an open vacancy within four days. Recruiters usually receive a number of suitable candidates who are invited within the first week. Make sure you sit there. If you have waited too long, you may no longer be included in the selection procedure and you will fish next to the net. Often reactions that arrive late are not even looked at anymore. So be on time and send your application within 96 hours.
Use your persuasion
A curriculum vitae is the best way to sell yourself convincingly. You know exactly what knowledge, qualities and competences you have. Profile yourself, don't be too modest and show your added value. Watch out for arrogance. Don't shout from the rooftops that the employer will never find a better sales manager than you. You stand out by results and unique selling points to name. "Thanks to my in-depth customer knowledge and great persuasion, sales turnover has increased by 20 percent," which is a good way to show the employer what you have in house.
Story telling: that way you stick better
Another way to get noticed is through story telling. The power of story telling lies in telling a good story. An ideal way to linger in the mind of the reader. By deviating from the standard and wrapping your cover letter and life course in a beautifully written story you will not be easily forgotten. With story telling, keep the target audience in mind. Write what the reader wants to hear in a personal story and make your application unique.