Life Style
9 fashionable mouth masks for when it will soon be necessary in public transport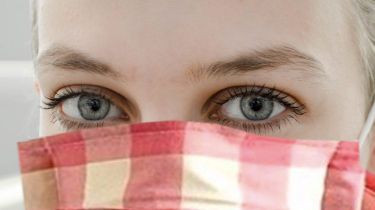 We had to wait for a moment when we all need to have mouth masks, but there is a moment. From 1 June, face masks are mandatory in public transport. Now you can of course opt for a basic variant, but there are also many mouth caps with cool prints where you can get one fashionable statement can experience.
And of course we do not want to deny you that. The great thing is that many of these masks are reusable or made from residual material. These are our favorites.
Fashionable mouth masks
Maybe your first reaction who cares? The most important thing is, of course, that a mouth mask ensures safety, it does not have to look nice. Yet you will find in this article a list of mouth masks out there fashionable look. Not only because it is just a bit more cozy than the disposable variants or dust masks, but also because they are often made of residual materials or because they are washable.
Good to know: the "real" medical masks are intended for the people who really need it (with a vital profession), where they are most needed. Making your own mouth masks or purchasing homemade mouth masks is allowed, but you must realize that none of the makers are allowed to make medical or health claims. In any case, do not purchase a medical mouth mask, but choose one from this cozy list.
Also read: Mouth mask at the hairdresser: "Every wrong splash counts"
1. Room Shop vintage
Room Shop is a vintage Philadelphia store. The accessories they make themselves, such as the giant scrunchies and mouth masks, are made from old waste materials or from materials obtained from local soil. The masks you score through their site art are made of a double layer of cotton and are washable.
2. Keepme Shop
Through the Keepme Shop Instagram account you can score mouth masks with cool prints. The "owner" makes the masks herself and puts them in Instagram Stories. They cost twenty dollars and she donates a dollar to a charity that provides shelter and support to women, children and families who are homeless.
3. Loeylois
You can order mouth masks via the Instagram account Loeylouis by sending a DM. Annie Worley, the badass behind the account, make the mouth masks themselves in the most amazing prints.
4. Scrapfab
The two sisters behind the Dutch company Scrabfab, Nadiah and Iliana, make all their products themselves from residual material that would otherwise be thrown away. You can score the mouth masks via the site for eight euros and with free shipping.
5. Supertessel
Speaking of fashionable mouth masks. With the masks that Tessel Brühl makes (handmade in Amsterdam), you are guaranteed to create one fashion statement. From cool prints and fringes to a glitter mouth mask, you can order the masks via a DM.
6. Piu Piu
You can score mouth masks at women's clothing store Piu Piu. Through the webshop you will find all kinds of cool mouth masks, which are made of a double fabric. Also nice: at the back the masks have an opening so you can put a filter in it.
7. Balanced Casa
Via Etsy you score at Balanced Casa mouth masks in beautiful prints and with striking details such as a large bow. When you buy a mask, one is automatically donated to people on the front line. The washable masks are made of one hundred percent cotton and have a double layer and a filter.
8. Morange
You can score handmade washable face masks at Morange via Etsy. Masks with prints, beautiful colors or lace. All masks are made from three layers of premium cotton.
9. Lykke Wullf
Lykke Wullf has zero waste non-medical cotton mouth masks in their collection. The mouth masks are washable and with every purchase, a mask is donated to a person who needs it.
Face masks required
From 1 June, public transport will return to the full timetable, but that does not mean that you can simply travel by public transport again as you are used to. A maximum of forty percent of the seats are used, and in addition, public transport after 1 June is still intended for essential trips.
If you have to travel by public transport after 1 June, a non-medical mask is therefore mandatory. If you don't, you can be fined.