Life Style
A more sustainable Netherlands? This is what you can do yourself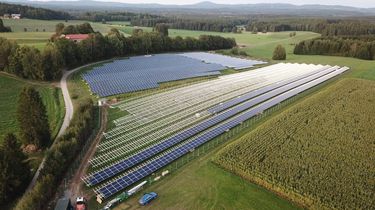 Contribute to a more sustainable Netherlands with the tips you will find in this article.
For example, turn off the shower a little earlier. Soak your children in the same water. Opt for your favorite warm sweater, instead of a fresh shirt or thin blouse. This means you don't have to turn on the heating until late in the year, which reduces your energy consumption. Lower energy consumption not only contributes to a more sustainable Netherlands. You will also notice it in your own wallet. Do you have money left over for a new phone, a new television or perhaps a few extra items of clothing?
Solar panels on the roof of your house
You can see solar panels in almost every street nowadays. One household chooses two or three solar panels. Other households choose to cover their entire roof with this. The solar panels have an increasingly higher efficiency, which makes the investment in this more attractive. In addition, the average price of a solar panel has decreased in recent years. Tip: Buy your solar panels here if you are not already using them.
Tip 2: combine the solar panels with a home battery. A home battery is a large battery, on which you can store the generated green energy. Do you not use the generated electricity in the summer? With a home battery, you save this power for the cold fall and winter months.
Lower the stove a degree
Do you also participate annually in the Warm sweater day? This day falls in February and encourages organizations to lower the temperature in their building. By setting the thermostat a few degrees lower throughout the Netherlands, significantly less power is consumed during one day. Good for the environment and climate. You can of course also choose to structurally organize a Warm Sweater Day. Leave the thermostat off until later in the year, or set it a degree lower by default than you currently do. Dive under a blanket on the sofa, put on your comfortable sweater and thus contribute to a more sustainable Netherlands. Similar to this Warm sweater day is the Earth Day, where citizens from all over the world leave the lights off for an hour.
Opt for a green roof covering
Plants can contribute to a more sustainable home. Opt for a green roof covering, where the roof is provided with different grasses and mosses. In the winter months, the roots of this retain the heat in the house. During the summer you enjoy a cool home. On apartment complexes, for example, it is already regularly decided to use green roofing.