Cars
ADAC GT Masters: New BMW M4 uses sustainable fuel
After the season is before the season! The ADAC GT Masters is planning the future: with a new concept for more sustainability, the series wants to take on a pioneering role from 2022.
Background: From the coming season, environmentally friendly fuels will be used in the ADAC GT Masters (International German GT Championship). They are supposed to reduce the pollutant emissions of the GT3 racing cars.
"Motorsport has a great opportunity to take on a pioneering role in sustainability," says ADAC Sports President Dr. Gerd Ennser. "In the area of ​​fuels in particular, there are opportunities for sport to prove its relevance for series production. In a multi-stage plan, we will be one of the world's first racing series to introduce environmentally friendly fuels in the ADAC GT Masters from next year, and we will continue to pursue this path consistently. "
This would make the GT Masters the next German platform after the Porsche Supercup that starts with sustainable petrol.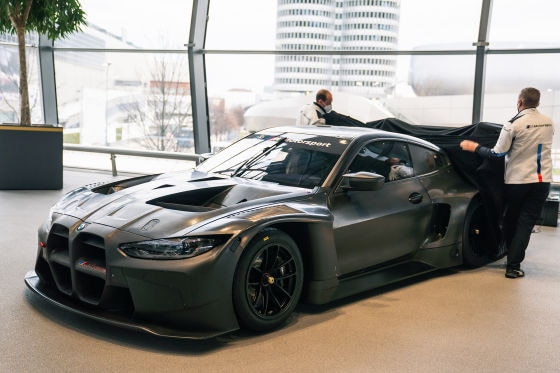 RTL broadcasts all races live on the NITRO channel. There will be a fixed start time in 2022: The GT cars will be sent off for all races at 1 p.m.
Dates ADAC GT Masters 2022:
04/22 – April 24th, 2022: Motorsport Arena Oschersleben
05/20 – May 22nd, 2022: Red Bull Ring / A
06/24 – 26.06.2022: CM.com Circuit Zandvoort / NL
08/05 – 07.08.2022: Nürburgring
08/19 – 21.08.2022: Family & Friends Festival DEKRA Lausitzring
23.09. – 25.09.2022: Sachsenring
21.10. – 23.10.2022: Hockenheimring Baden-Württemberg

Teams can register for the International German GT Championship until December 15th. "We already received a high level of interest and positive feedback from well-known, but also from new teams," says ADAC Motorsport Director Thomas Voss. "The new GT3 racing cars that we expect in the coming year are also generating additional interest."
With the R8 LMS GT3 evo II, Audi is sending the further development of this year's championship car into the race, while BMW is sending the M4 GT3 (3-liter in-line six-cylinder, maximum 590 hp) for the first time.
Bayern's new hope has already been delivered to the Schubert team. Team boss Torsten Schubert personally accepted the still virgin racing car and completed the first few meters on the factory premises in the Bavarian capital himself.
"I actually just rolled, but it was a lot of fun," says Schubert, whose racing team is one of the three teams to which BMW delivered the first specimens of the M4 GT3. The M4 will replace the M6 ​​GT3 in 2022.