Cars
ADAC GT Masters: Zakspeed brothers become rivals
Family duels in racing are not uncommon. Michael Schumacher almost pushed brother Ralf to the pit wall at the start of the 2001 Formula 1 race at the Nürburgring. Al Unser won the IndyCar title in 1985 against his son Al Unser jr. by one point. Michael Andretti drove in the IndyCar against both his father Mario and his son Marco.
But on the other side of the pit lane, family duels are extremely rare. Roger Penske leads the most successful team of all time in IndyCar. From 2007 to 2013 son Jay Penske had his own racing team with Dragon. There were podiums, but no wins or titles. Now Dragon is racing in Formula E.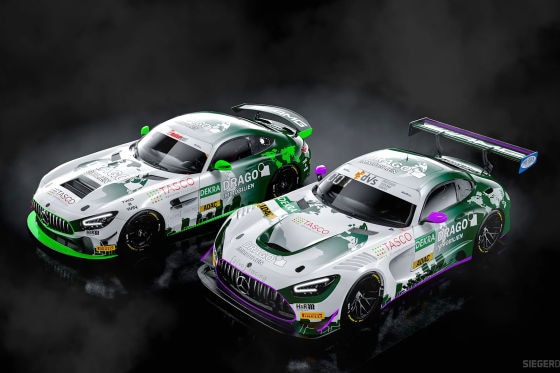 But in 2022 there will be a very special brother duel in the ADAC GT Masters. Peter and Philipp Zakowski go their separate ways. This year, both were still leading the Zakspeed team – a traditional German team that even competed in Formula 1 from 1985 to 1989 and not only installed its own chassis, but also its own turbo engines. Martin Brundle even finished fifth at the Imola GP 1987 with the self-made Zakspeed.
Background of the separation unclear
Zakspeed is now best known from the GT Masters – as a long-standing Mercedes GT3 team. Philipp Zakowski is now going into business for himself and is entering the GT Masters with the new zvo Racing Team as an opponent of Zakspeed.
Why did the break occur? Philipp Zakowski wipes rumors about disagreements in the team leadership from the table: "It is important to me to emphasize at this point that there are no disagreements with my brother. I wish him all the best for the future, even if we will now be rivals on the racetrack. "
Philipp Zakowski teamed up with Jörg von Ommen for his project. He was two times DTM runner-up, in 1994 even for the Zakspeed team. He has had his own racing team with the JvO team for years. This now forms the basis of zvo Racing.
Mammoth program for zvo Racing
In addition to the GT Masters, zvo Racing will also take part in the GT4 Germany and GT4 European Series – both with Mercedes. A program in the Ferrari Challenge is also planned. The driver line-up for the GT Masters has not yet been determined.
Although the DTM, like the GT Masters, now drives with GT3 cars, the super sports car league is still interesting. 19 teams started in 2021. A similar number of racing teams is expected in 2022.