Cars
ADAC TCR Germany: Hyundai wants to complete the collection of titles
Full throttle into the last lap: the ADAC TCR Germany is once again offering plenty of touring car action at the season finale at the Nürburgring (November 5th to 7th). However, without Luca Engstler, who is already the champion. The champion collects with his Hyundai i30 N TCR once again international experience and compete with the international TCR elite at the WTCR run at the same time on the Adria International Raceway about 70 km south of Venice.
The Hyundai Team Engstler not only provides the driver's champion this season, but also won all four possible titles: There was also first place in the team classification, for Roland Hertner from Heilbronn in the trophy classification and for Nico Gruber (Austria) in the Honda Junior Challenge.
And now the runners-runner-up championship is also to come. At least that is what Engstler's Danish team-mate Martin Andersen has in his sights. Dominik Fugel, however, has the best cards in the three-way battle for second place in the championship. The Saxon has so far collected 254 points in his Honda Civic TCR and is currently second in the table. "Luca deservedly secured the championship, but we now want a good end to this season," says Fugel fiercely.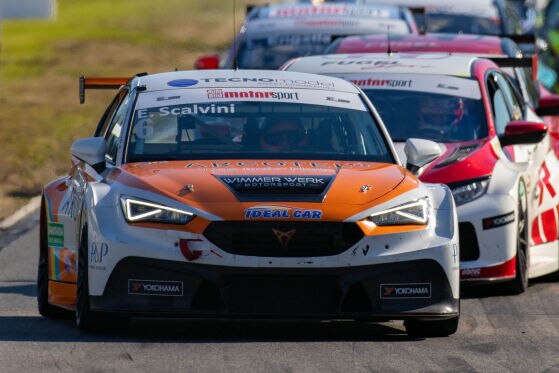 Close behind Fugel are Eric Scalvini (Cupra Leon Competición TCR / 247 points) and Martin Andersen (232 points) in third and fourth place overall. Both are driving their first season in the ADAC TCR Germany and want to crown their debut year with the runner-up championship.
"It is a great experience to be part of this competitive and high-class championship," said the Italian, who has already won four races this year. "I am already very satisfied with my first season here. To get the runner-up title is my big goal fux308; r this weekend. "
The ADAC TCR Germany races (start on Saturday at 10.15 a.m., on Sunday at 10.45 a.m.) can be seen live and exclusively on RTL + (rtlplus.com, until November 3, TVNOW), online at adac.de / motorsport to be followed.