Cars
After entering Formula E: does Maserati have an eye on F1?
It is one of the great icons of the sports car world: Maserati. The brand with the trident will celebrate its comeback in motorsport in 2023. Then the Italians from the Stellantis Group get into Formula E.
Stellantis Motorsport Director Jean-Marc Finot: "Formula E should represent our technology laboratory to accelerate the development of highly efficient electrified drive trains and intelligent software for our street sports cars."
But when the racing comeback was announced, Maserati boss Davide Grasso also emphasized: "Formula E should be our first step." So what can come next?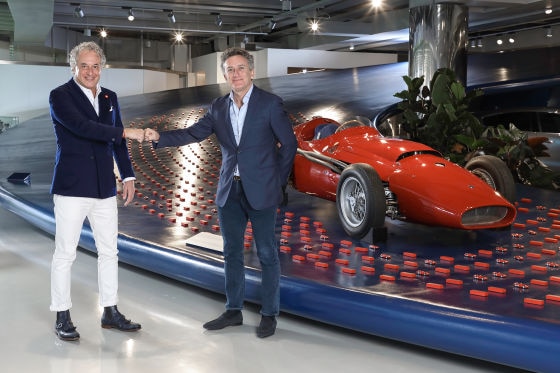 Maserati's racing debut was 96 years ago. The first racing car with the trident on the bonnet was the Tipo 26, which made its debut at the Targa Florio in 1926 and secured first place in the class up to 1.5 l with Alfieri Maserati at the wheel.
1957 Juan Manuel Fangio won the F1 world championship title with Maserati. The Maserati last entered the race as a single-seater in 1958 with Maria Teresa De Filippis, the first woman to qualify for a Formula 1 Grand Prix at the Belgian GP on board the 250F.
Could Maserati make a comeback in the premier class in the future? When asked specifically about other racing series by ABMS, Grasso asks: "You mean the other championship that is run by my friend Stefano Domenicali (Formula 1 boss; d. Editor)? The time will tell. Formula 1 is the premier class, the most important championship for racing cars, a great competition. Maserati was there, winning the World Cup with Juan Manuel Fangio. So the question is not inappropriate, but currently not topical. "
Not yet. There will be new drive rules in 2026. An electric motor then generates 50 percent of the power. The remaining part of the combustion engine is fired with sustainable fuel. Standard parts and a cost limit should lure manufacturers into the premier class. Audi and Porsche are currently evaluating an entry point.
"Our sustainable gasoline, which we want to use in parallel with new hybrid engines with a higher proportion of electricity, can open up a second path for them (VW; d. Red.) In addition to electromobility," Formula 1 boss Domenicali recently said in an interview with ABMS said and emphasized: "This does not apply to the Volkswagen Group, but to every automobile manufacturer."
So Formula E could actually only be the first step for Maserati …