Cars
After the crash: Sainz demands a higher penalty for the Rosberg team
Discussions on the Extreme E! After the violent accident between Johan Kristoffersson (30/Team Rosberg X Racing) and Carlos Sainz (60/Acconia Sainz XE), the double world rally champion and Dakar winner makes serious accusations against his competitor.
"Fortunately, all medical checks have been okay and I was discharged from the hospital, even though I'm in a lot of pain," writes the father of Ferrari star Carlos Sainz on Twitter.
"That's why I'm also very disappointed with what happened on the track and even more that there was only a 30-second penalty for it. In more than 40 years of motorsport it was one of the most dangerous actions I have seen without an exemplary penalty."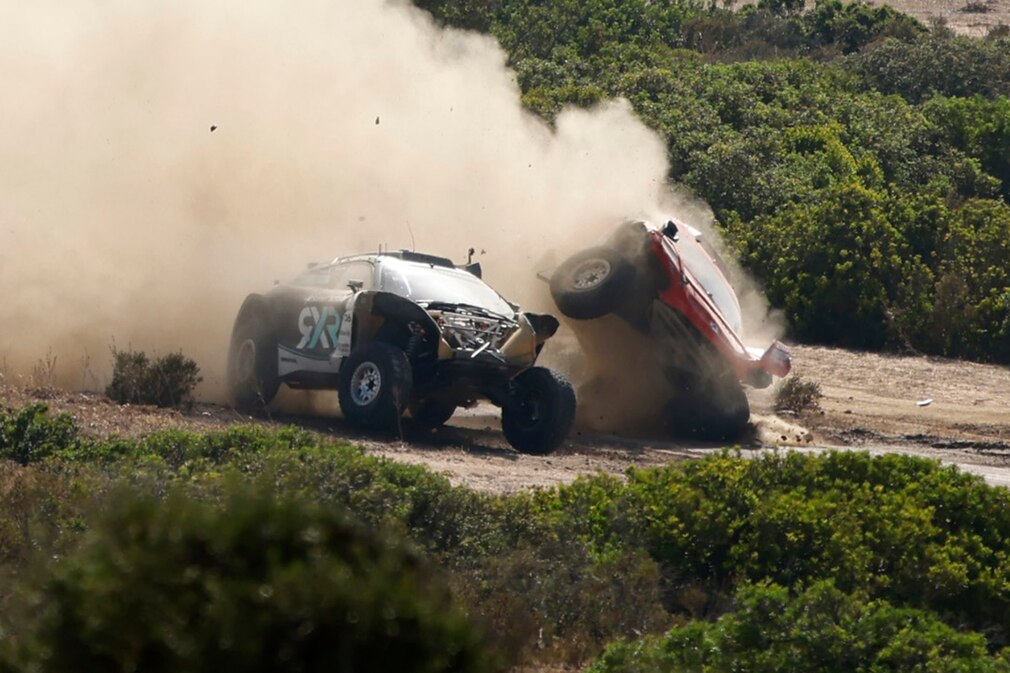 What happened? Sainz got off to a good start at the finale of the Extreme E race at the military training ground in Sardinia and moved up to the top. When the different starting routes were merged, Sainz suddenly raced next to Kristoffersson. There was a collision, which was not fully captured by the cameras.
The fact is: Sainz rolled over violently and ended up on the roof. The Spaniard was able to leave the Extreme E electric SUV with up to 540 hp under his own power, but was visibly battered. Team Rosberg was penalized with 30 seconds and dropped from first to third place.
"Carlos and I both tried and had an unfortunate contact," Kristoffersson recaps, "which was a real shame, but I'm glad he's doing well." Team boss Kimmo Liimatainen also emphasizes: "It was an unfortunate racing accident."
Alone: ​​Sainz senior hit a nerve with his tweet. FIA President Mohammed Ben Sulayem retweeted the post and promised: "We will look at the report (the stewards; ed.) again and discuss it with our security department."
But there isn't much time left: The second part of the Island X Prix on Sardinia will continue tomorrow. ProSieben Maxx broadcasts on Sunday from 1 p.m.