Cars
After the holiday, a ticket arrives from abroad – what to do?
There are nicer holiday memories and souvenirs: Tickets from abroad often arrive at home with a delay of several weeks or even months and can spoil your holiday afterwards.
Particularly annoying: the fines in our neighboring countries are often higher than in our country (see table). If you drive 20 km/h too fast in Germany, you pay 70 euros (outside of town: 60 euros). In Switzerland it is at least 175 euros, in Norway even 490 euros. Processing fees are often added.
advertisement
Very easy with the online trade-in from carsale24
Holiday frenzy in another country or even just a ticket for illegal parking are not trivial offenses after which the perpetrator can sit back and relax. Motto: They can't do anything to me anyway. Mistake! If a fine ends up in your mailbox, you have to act.
From what amount is enforced in Germany?

Since October 2010, all EU countries have recognized fines issued by other EU members and have them enforced across borders. Small consolation: only sums of money are collected. Driving bans imposed abroad usually only apply there. You also don't get any points in Flensburg for violations abroad.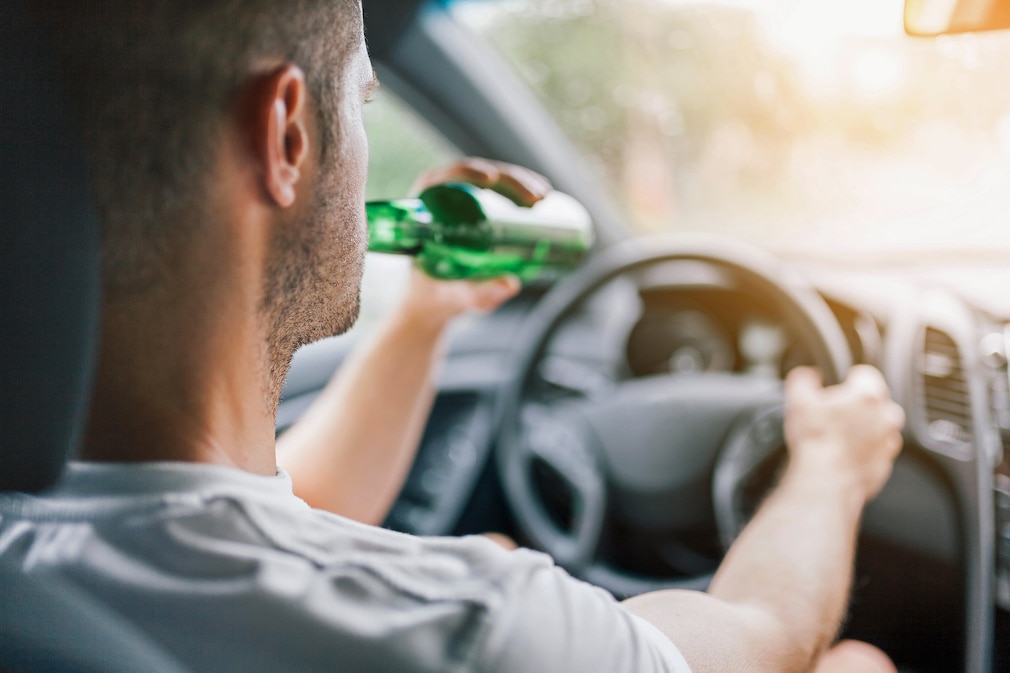 Another small consolation: only amounts of at least 70 euros including fees will be enforced. Only Austria gets fines from 25 euros.
Am I safe from imprisonment abroad?

Attention, exception: The OLG Stuttgart has decided that a driver sentenced to prison in Switzerland for speeding must serve this sentence in Germany. And that, although Switzerland is not in the EU.
That's what violations in Europe's holiday countries cost

fines abroad. How expensive is it where?

Even if there are significant differences in penalties for offenses in both countries, this is possible "because the help in enforcing the … penalty" is not disproportionate (OLG Stuttgart, Az. 1 Ws 23/18 of April 25, 2018) .
What do I do if private companies want to cash in?

Important: Only mail from official authorities and the Federal Office of Justice (BfJ) is relevant. The BfJ enforces fines from other EU countries. If a lawyer or a foreign debt collection agency such as "NIVI" or the "European Parking Collection" demands a foreign fine or missed toll, hand the letter over to a lawyer. Because their practice is illegal.
How long will it be before I can go back?

Attention: Fines abroad often only become statute-barred after years and can be enforced at any time before then. For example, if you get caught in a check after crossing the border again, a toll station records the number plate of the car that has already been saved, or your passport is required when changing trains at the airport.
Defaulting payers can even be arrested at the border. That is why you should also pay fines from non-EU countries such as Switzerland, Turkey, Ukraine, Georgia, Norway, Liechtenstein and Great Britain, even if the EU agreement does not apply there.
Why is it worth paying the fine quickly?

By the way, paying quickly has advantages. According to ADAC, countries such as Belgium, France, Great Britain, Greece, Italy, Slovenia, Spain or Turkey give up to 50 percent discount on the fine if the debt is paid promptly.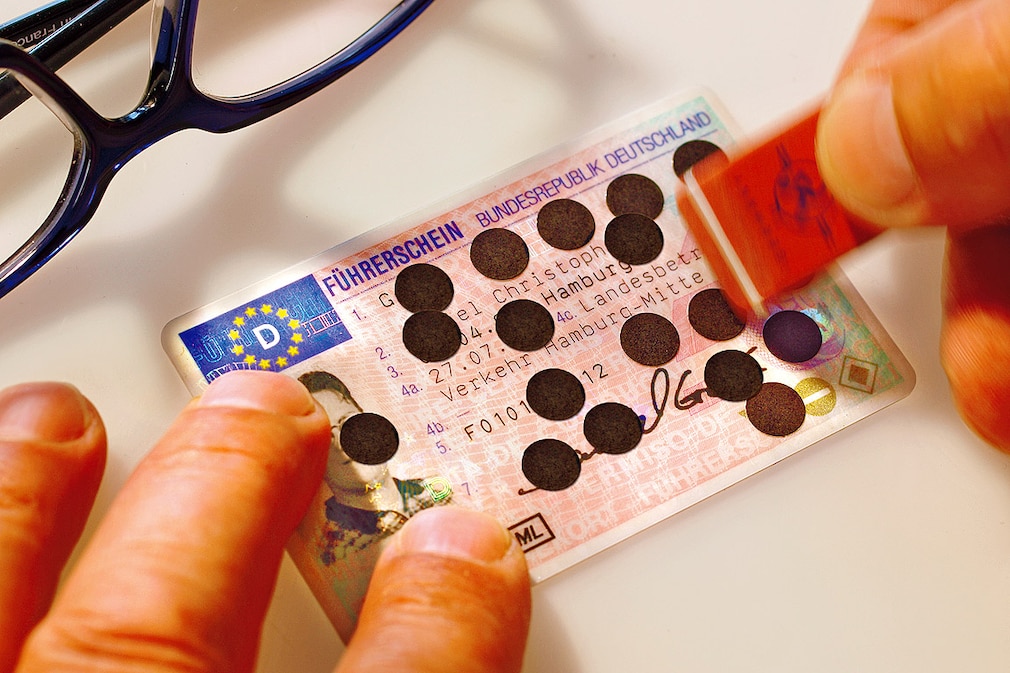 What do I do if I wasn't the driver at all?

Uwe Lenhart, a specialist lawyer for traffic law from Frankfurt am Main, advises: "Violations in which the driver was convicted by a photo or a police check should be paid for immediately. If you didn't drive yourself, you should lodge an objection with the authorities in the respective country and inform them that the vehicle was used against their will, that it was a rental vehicle or that the car was verifiably sold. Engage a lawyer in the holiday country. All documents should later be forwarded to the Federal Office of Justice."
How do I deal with an international ticket?

You defend yourself against a ticket from abroad as you would against a German fine: You lodge an objection, preferably with the help of a lawyer. The foreign authority can accept the objection or refer the matter to a court. This then decides on the legality of the decision. You can also sue against this.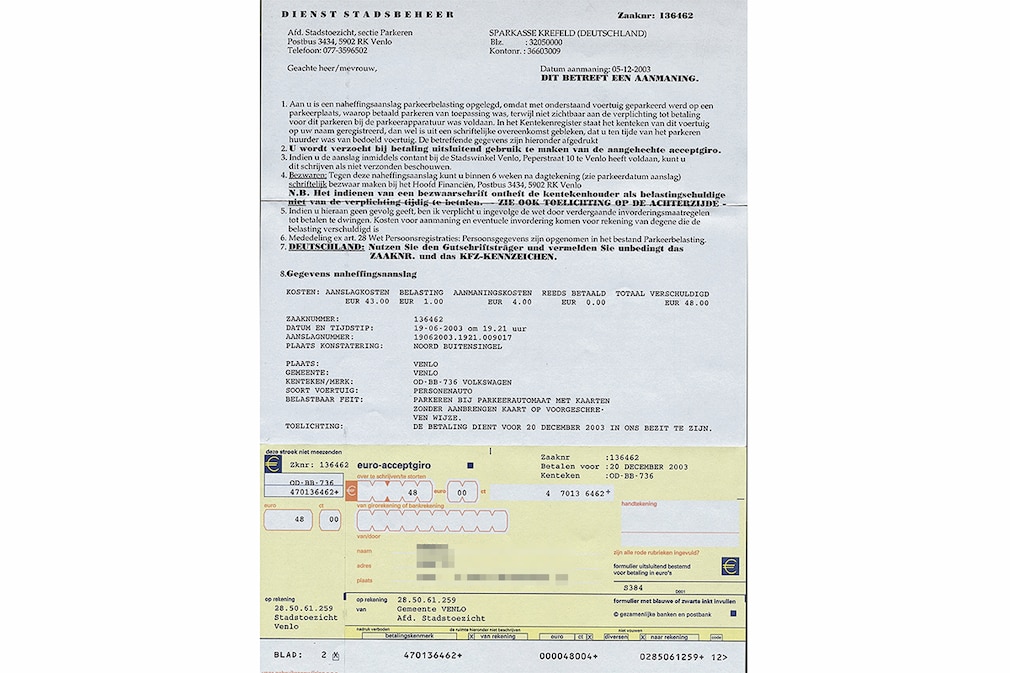 If legal recourse abroad has been exhausted and the decision is final, the matter is handed over to the Federal Office of Justice for enforcement in Germany. Of course, legal remedies abroad add processing and court fees to the fine.
Where can you get vignettes for environmental zones abroad?
There are environmental zones not only in Germany: in France their number is constantly growing, every car or mobile home registered after 1996 needs a Crit'Air vignette. Without it, fines of up to 375 euros threaten. The vignette costs around 4.50 euros and can be obtained from the website of the French Ministry of the Environment.
Diesel vehicles over 1.2 tons must also be registered in London's low-emission zone (LEZ). Registration is free. Fees are paid for vehicles with a poor emission class. Violations of the reporting obligation can result in fines of several hundred euros. Register cars like Renault Kangoo or VW Bulli, but also SUVs with petrol engines, that saves trouble.