Cars
Airbag child seat: The Cybex Anoris T i-Size
Child seat manufacturer Cybex has a new child seat with innovative airbag technology presented: the Anoris T i-Size. The manufacturer promises 50 percent more protection than comparable child seats. This means that the Anoris T i-Size should be at least as safe as a rear-facing child seat in Group 1.
Airbag child seat from Cybex: Safety in seconds
The child seat was developed by Cybex according to the UN R129 / 03 standard. The i-Size seat is suitable from a height of 76 centimeters and grows up to a height of 115 centimeters and a maximum weight of 21 kilograms. The Cybex Anoris can therefore be used for children from their first birthday up to the age of six. This makes it ideal as a follow-up seat after the baby seat.
For children in this age group, a front-end collision harbors particularly high risks, because babies and toddlers have not yet fully developed their neck muscles. This can cause serious injury in a forward facing child seat. Cybex therefore always relies on forward-facing child seats with impact shields: Here the entire upper body can roll off, so that the forces are better distributed and the sensitive area of ​​the neck is spared. In the event of a collision, the one in it integrated airbag activated within milliseconds and spreads in a C-shape in front of the child. This is primarily intended to protect the fragile head and neck even better.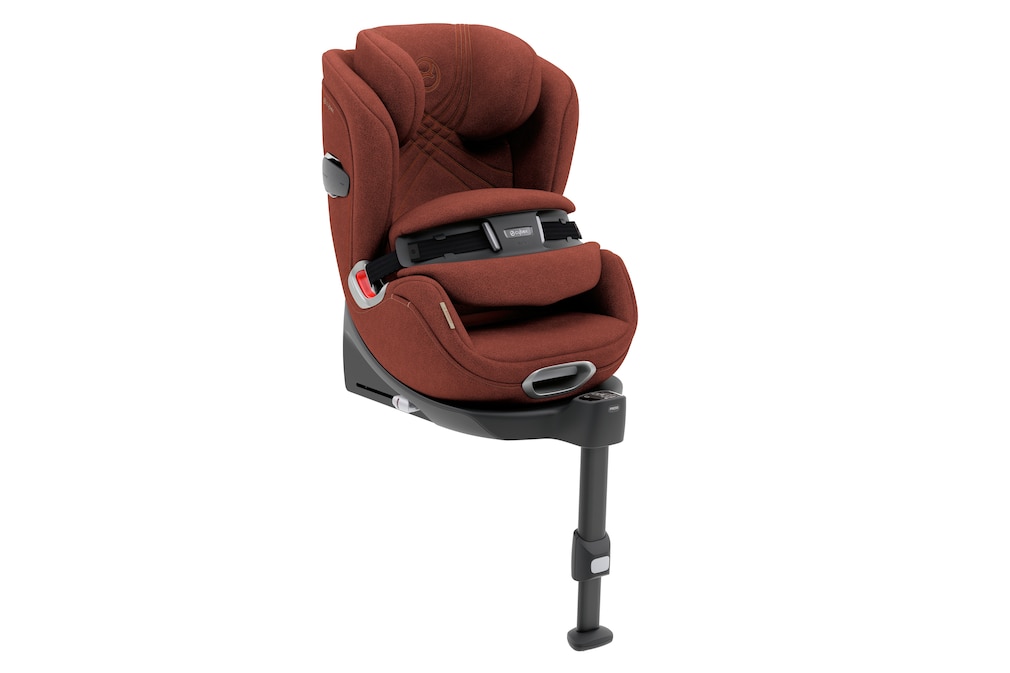 Cybex child seat: increased passive safety
Of the Cybex Anoris T i-Size doesn't just create one Minimizing Risks in the event of collisions, including those Prevention of accidents has a high priority. Thanks to the frontal orientation of the child seat, parents can interact with their children without restriction, which should prevent them from turning around dangerously while driving. The Cybex Anoris T i-Size Sufficient legroom, if necessary the child seat can be adjusted to three sitting and lying positions. The innovative child seat from Cybex will come onto the market at the end of November. The RRP is 699.95 euros.