Cars
Alfa Romeo Giulia QV: Tuning with well over 600 PS from Manhart
Usually is

Manhart is best known for BMW conversions.

Over the years, the tuner has expanded its field of activity and also takes care of other brands such as VW and Audi. Brand new in the program

Alfa

Romeo

, more precisely the Giulia Qadrifoglio Verde.

As the first official act, Manhart increases the performance

653 hp

– and the tuner installed a few more goodies on the

QV 600.
In the bow of the Alfa Romeo Giulia QV works Ferrari-born biturbo V6 with 2.9 liter displacement. Instead of the standard 510 PS and 600 Nm torque comes from Manhart 790 Nm and 653 hp out. That is a lot more than the name "Manhart QV 600" suggests. The additional power comes from the upgrade turbocharger, intercooler and revised engine electronics.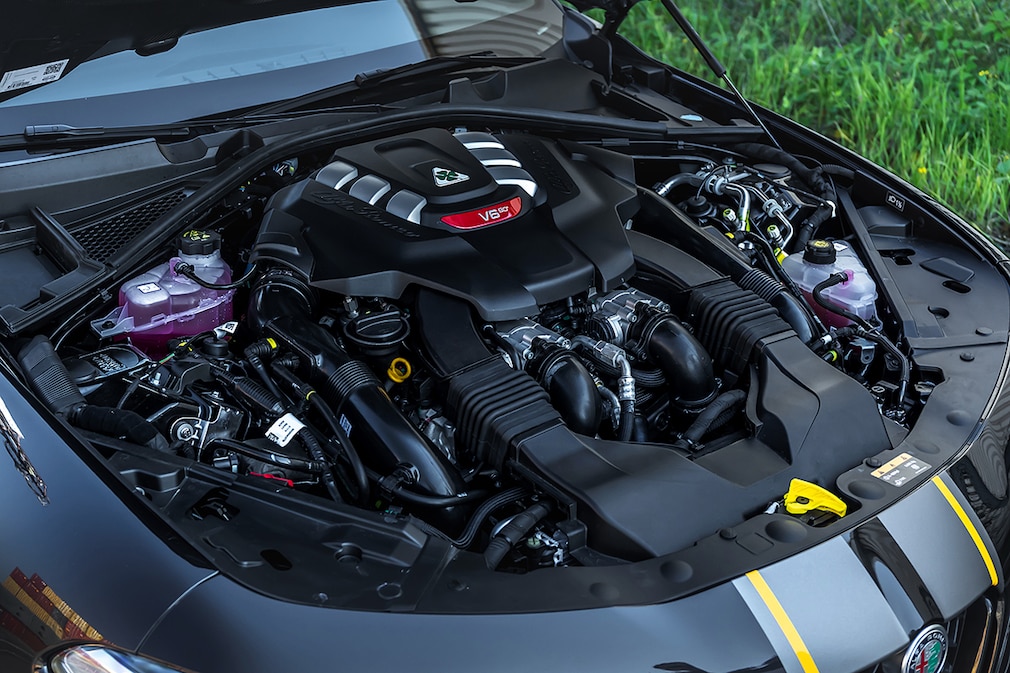 Manhart does not disclose mileage. 3.9 seconds for the standard sprint to 100 km / h and a top speed of 307 km / h should be clearly undercut or exceeded. The power is managed by an eight-speed automatic system, which the tuner has revised for the purpose of stability.
Remus flap exhaust system made of stainless steel
One comes in the exhaust tract Remus flap exhaust system made of stainless steel for use. For export, OPF replacement pipes and downpipes without Kat are available, which should be very beneficial to the performance and especially the sound. In all variants, the exhaust system ends in Carbon-coated tailpipes with a diameter of 100 millimeters.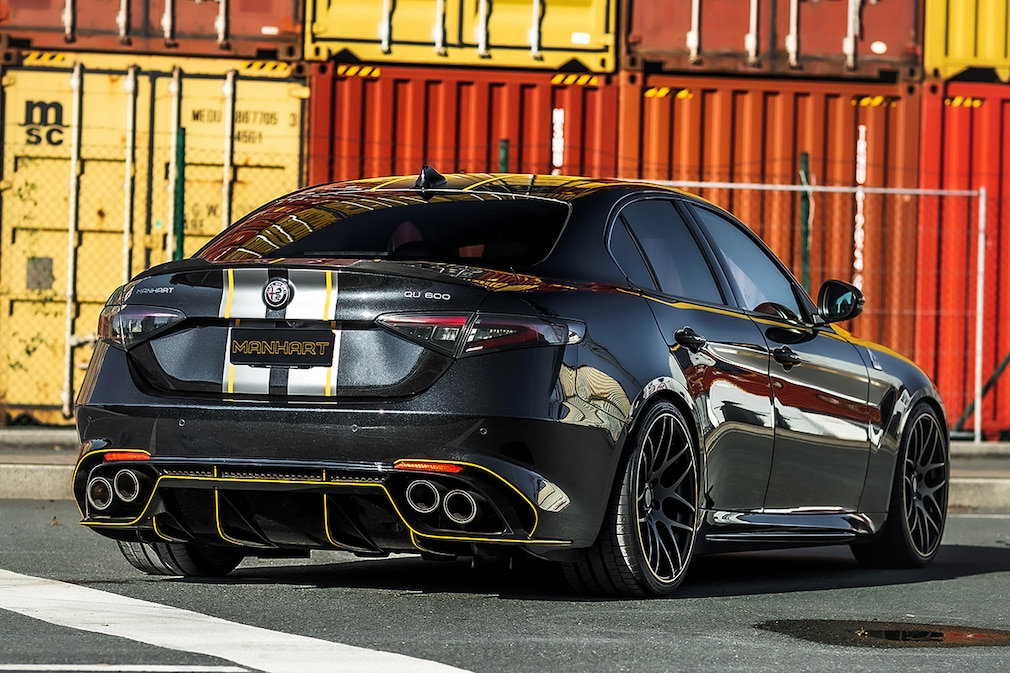 Rotate in the wheelhouses Classic-Line rims in 8.5 and 10 x 21 inches. The finish of the rims can be customized as required. Ensure a good fit and improved lateral dynamics H&R springs that lower the body 40 millimeters. The decoration set with gold and silver stripes is typical of Manhart.
In terms of brakes and interior, the photo vehicle is in series production. If you wish, you can also help here. Manhart reveals what the tuning costs on request. If 653 HP is not enough: The QV 600 is not the end of the flagpole.
The QV 700 is to follow soon,
the one
Body kit
and will probably bring well over 700 hp.