Tech
Apple stands out from Netflix: Tom Hanks film "Greyhound" reportedly ends up on Apple TV +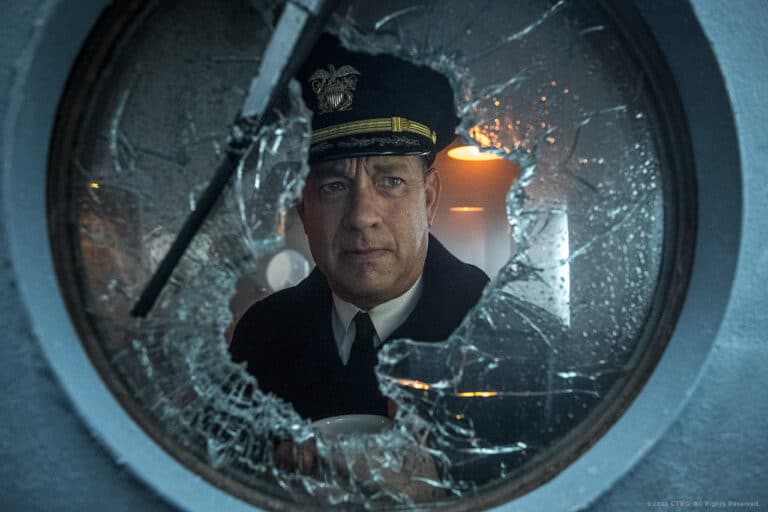 The World War I naval drama "Greyhound" by and with Tom Hanks is a film release and allegedly ends up on Apple TV +. That would be the first big blockbuster that Apple buys for its streaming service.
Actually, the film should have driven the masses to the cinemas on Father's Day weekend. However, due to the still tense corona situation in the USA, Sony Pictures is forced to send the film highlight into the race without the support of the cinemas. But who knows, maybe this change of course will pay off for Sony Pictures. Universal offered "Trolls 2: World Tour" digitally to rent and was able to achieve a very good result, but it also caused the anger of the big cinema chains.
In the case of "Greyhound", however, it is somewhat different. Sony had probably looked for and found an exclusive partner for the drama that played during the Second World War. Netflix and Apple are said to have been vying for Tom Hanks' prestige project, with Apple putting the larger sum on the table. The news that the Cupertino company would like to expand its exclusive content on Apple TV + through purchases from third-party providers only got around a few days ago. The latest Deadline announcement fits like a fist in the eye.
Due to the discarded cinema plan, Tom Hanks probably has no choice to bring his latest work to the public. However, the exclusive deal also has advantages. The film can be launched simultaneously in over 100 countries via the Apple streaming service, reaching millions of users. The Apple TV + platform is hoping that this exclusive deal will increase subscribers in order to keep up with the competition. There is nothing to complain about audiovisually in the films and series on Apple TV +, but there is definitely a lack of a wide selection and well-known Hollywood productions, which ensure constant interest among subscribers to Netflix, Prime Video and Co.
At least Apple has come to the realization that a streaming service that only offers exclusive content cannot exist. No matter how well known or popular the actors and directors are.