Cars
Aprilia Tuono 660: This is how balanced it is in the check
Displacement, cylinder order, weight: According to the key data, the new Aprilia Tuono 660 runs in the middle class. The thing is ripe for the top. Fast, manoeuvrable, precise, fun – according to gut feeling, it's in a league of its own. AUTO BILD MOTORRAD was able to find out for itself in Italy.
Aprilia put the water-cooled in-line two-cylinder in the recently presented RS and now also in the new Tuono (Italian for "thunder"). It basically plays the more versatile device of the series. Thanks to the upright seating position, minimally smoothed power peak and smaller fairing, but more wind protection, the Tuono should survive everyday life more robustly. Might get there.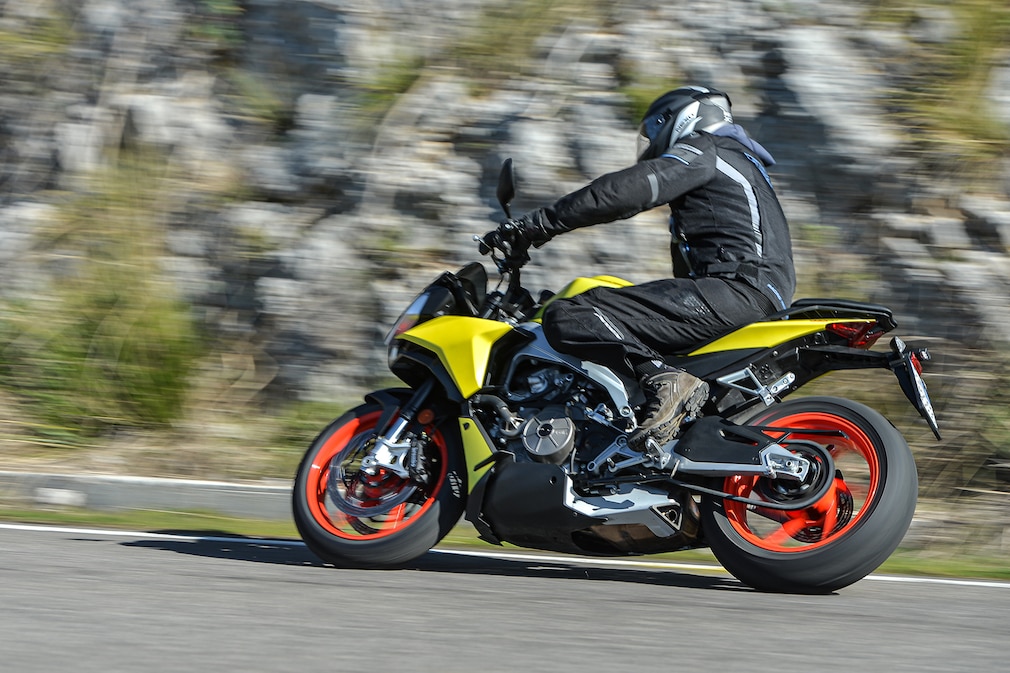 The seating position is right without any ifs and buts, the motorcycle appears extremely light-footed, everything can be turned, pressed and operated with little effort; even the clutch slips smoothly (although a Bowden cable is used for transmission). Ultimately, the Tuono can lace up extremely cultivated and reserved over the country roads. (Bike innovations for 2022)
Wonderfully angular Aprilia

Above all, the fully adjustable suspension of the Aprilia works binding, spreads wide between comfortable response on broken road surfaces and tight reserve under brisk pace. Incidentally, the manufacturer has also launched a 35 kW version. So far, so universal.
And then there is the second Aprilia bloodline. Those of the 54 world championship titles. Sure, the 660 two-cylinder doesn't hit the chain with the force of a grizzly paw, it needs its 4000 revs and up. But the crankshaft trick with the offset crank pins (270 degrees ignition offset) gives the in-line engine something wonderfully angular, lively, alert.
Under load and speed, the 95 hp unit almost throbs with the running characteristics of a V2, which in the end sounds like a great motorcycle cinema. The engine can be wrung out almost up to the 12,000 rpm mark.
ABS and Quickshift only at extra cost

This is matched by the posh and playful turning in and the error-free biting brakes. At the front, two 320-millimeter discs turn, into which two radially bolted four-piston calipers pinch. Something like this works in an equally cleanly dosed and saucy way, so it can enter and exit curves.
Are there any complaints? Also. The idle cannot always be felt cleanly, the cockpit is too low and therefore difficult to see. You can get lost in the awkwardly controllable menu levels of the electronic driving aids – unfortunately not fully comprehensive ex works.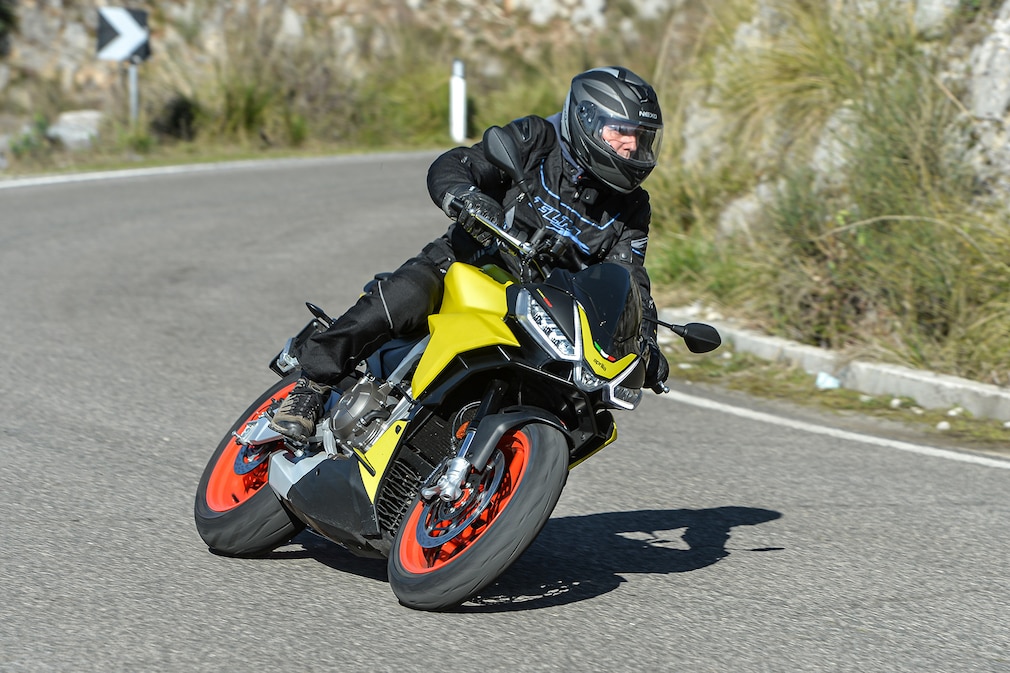 Cornering ABS and the Quickshift switching aid builds Aprilia only at an additional cost. But the Tuono is available from 10,550 euros – a price with which it plays in the middle class. gosh.
Vehicle data and price: Aprilia Tuono 660
• engine R2, 270° offset
• displacement 659cc
• perfomance 70 kW (95 hp) at 10,500 rpm
• Max. Torque 67 Nm at 8500 rpm
• Top 215 km/h
• tires v./h. 120/70 ZR 17 / 180/55 ZR 17
• seat height 820mm
• curb weight 182kg
• tank capacity 15L
• Price from 10,500 euros