Cars
Auction: This Ferrari F40 delivers up to 1000 hp
One Ferrari, two lives: the F40, which was painted yellow at the time, was used as a racing car for twelve years; today it is an investment. And as rare as these Italian supercars from the 1980s are (a total of 1,315 Ferrari F40s were built), this example is certainly one of a kind. Not only because of the up to 1000 hp!
The auction house RM Sotheby's only reveals on request how much a potential buyer has to put on the table as part of the Monterey Car Week (from August 20).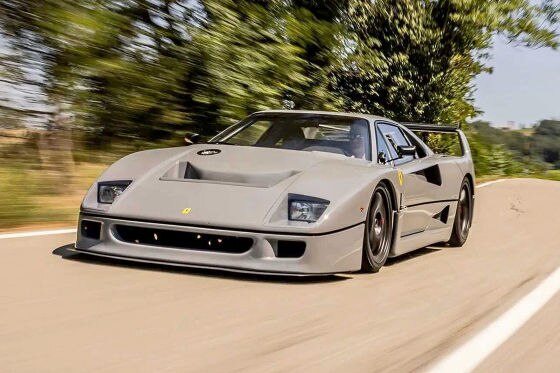 It is easy to see that this Ferrari F40 is not original. The gray uni finish ("Grigio Nardo") is of course not standard. The air outlet on the bonnet is also not typical for the F40.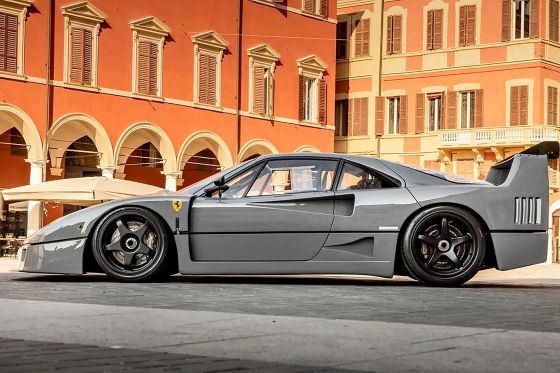 The original Italian is also equipped with five-spoke rims as standard, but in a different style – and above all not in black. In addition, the current rims have a central lock.
The wing was also changed. So it quickly becomes clear: Anyone who thinks that a Ferrari comes off the assembly line perfectly and should not be tuned is wrong here.
Modified Ferrari V8 biturbo delivers up to 1000 hp

The engine was also modified to match the auction car's special look and use as a racing car. The original V8 biturbo of the F40 was retained, but depending on the setting it delivers 700 to 1000 hp (originally it is 478 hp).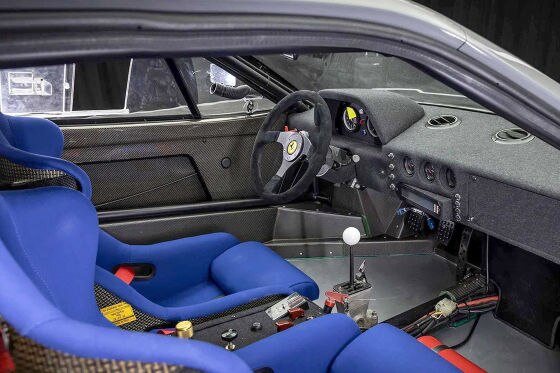 Restoration for 123,000 euros

For chronological classification: In 1992 Cavallino Tuning converted the road F40 into a racing car. In the course of this, the suspension, shock absorbers and brakes, among other things, were replaced.
In addition, the previously red Ferrari received a yellow paint finish. Five years later, further modifications by G-Tex followed – the engine power was also increased here.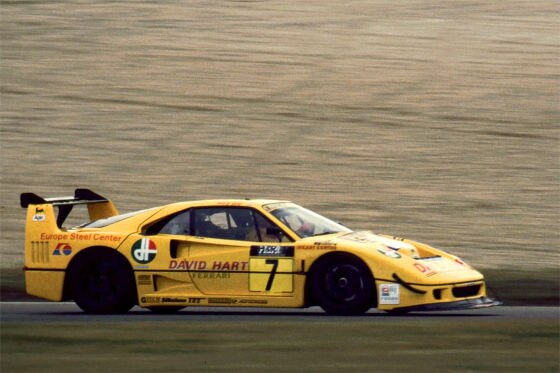 The F40 raced with Michel Oprey from 1997 to 2006 and with a British team from 2006 to 2009. The super sports car then went into private ownership and was restored and repainted for 123,000 euros – it still wears the probably unique gray to this day.