Cars
Audi A8 Facelift (2021): This is new for the luxury sedan
Audi donates his A8 to finish off with a facelift. There will be no classic successor with combustion engines and so they are trying to do that in Ingolstadt To say goodbye to the flagship. away 99,500 euros starts the luxurious Audi. Anyone who has enough euros in their account can exit December 2021 then that is the market launch of the A8 facelift.
Audi is working discreetly on the A8 look

So that the last appearance of the 5.19 meter long A8 can take place in the right light, the technicians are giving the Audi new ones digital matrix LED headlights. Strictly speaking, there is nothing more than a kind of video projector that rolls out a carpet of light in front of the car with over a million tiny pixels. And of course you can adapt it to the driving situation much more precisely than before. This light show for the night costs extra in the A8.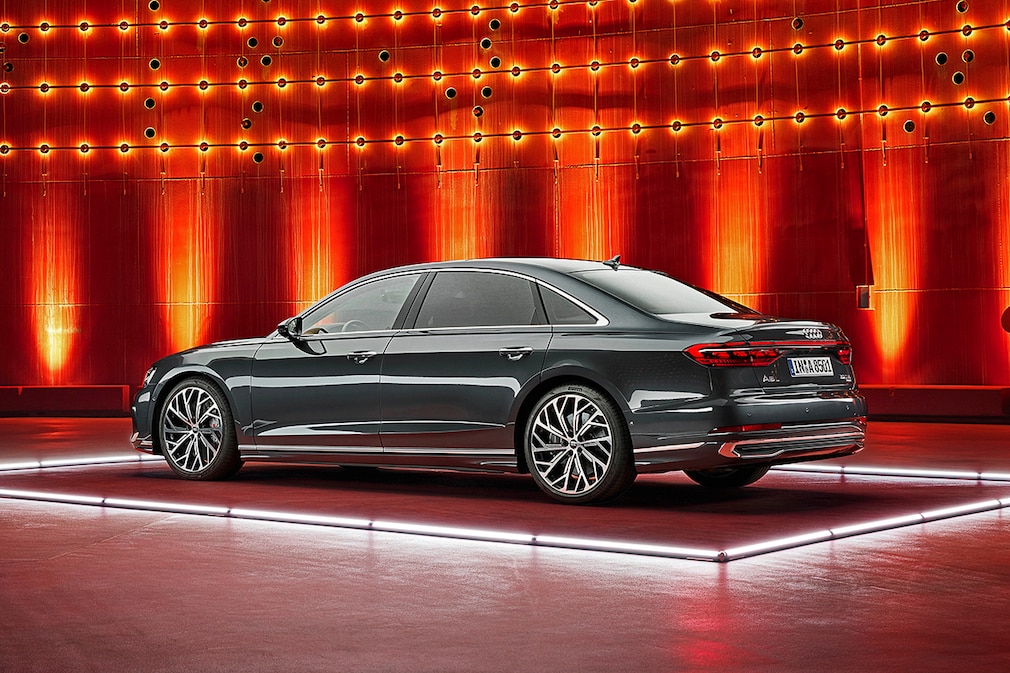 Particularly convenient as a long version

There is one upon request All-wheel steering (Standard in the S8) and a Active chassisthat can adapt to the road and even lean into curves. The color of the interior has changed: the cognac tone was previously only available to Audi Exclusive customers. The real highlight in the leather-covered luxury bedroom is, as usual, the rear right seat.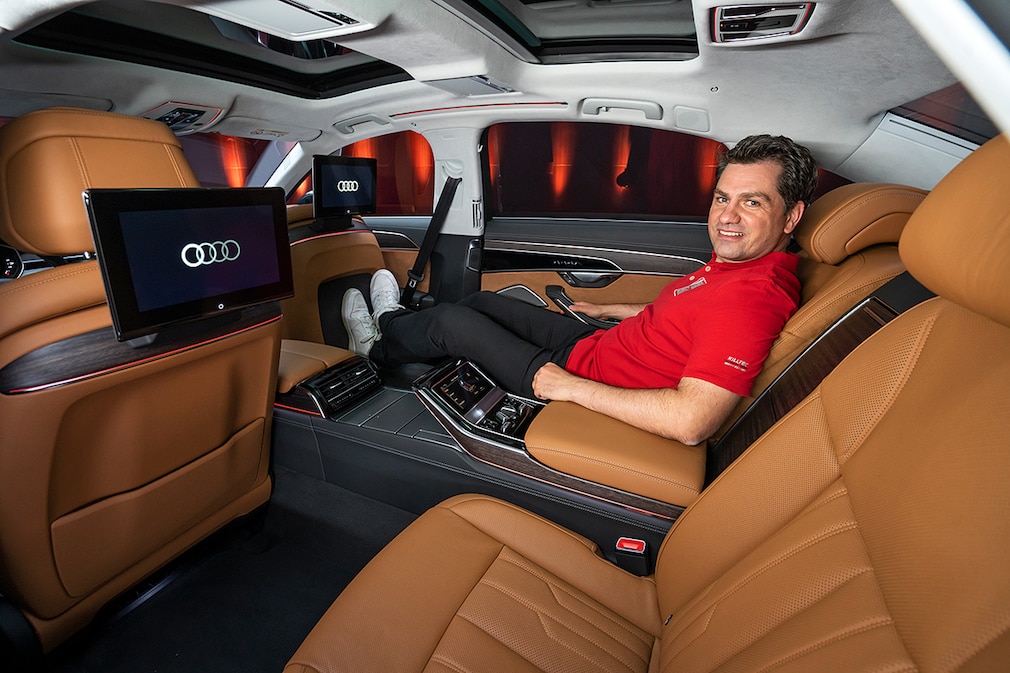 The long version, which is 13 centimeters longer, is still available with sleep and massage functions. With the Audi A8 L high the Bavarians are also bringing a Maybach competitor with even more luxury to the facelift, but this luxury liner is only for the Chinese market.


More power for the A8 than PHEV
In comparison to the pre-facelift, nothing has really changed with the engines. One each V6 as gasoline engine (340 hp) or diesel (286 hp) are on the list, plus a V8 in two different power levels (460 hp in the A8, 571 hp in the S8) and a plug-in hybrid with a little more power than before (462 instead of 449 hp). Always linked to one Eight-speed automatic.