Cars
Audi Q6 (2023): New SUV exclusively for China
With the Q6, Audi is expanding its China product range with a new full-size SUV. But it has nothing to do with the upcoming Q6 e-tron, because the technology brother of the VW Atlas uses the MQB platform and is the largest car in the brand.
Beefy design and ample dimensions in the Q6

Visually, the high front presents itself with a large, octagonal radiator grille. The narrow headlights are connected to a strip of lights running above the grille, which is somewhat reminiscent of the Toyota RAV4. Side air intakes underline the beefy design of the Q6.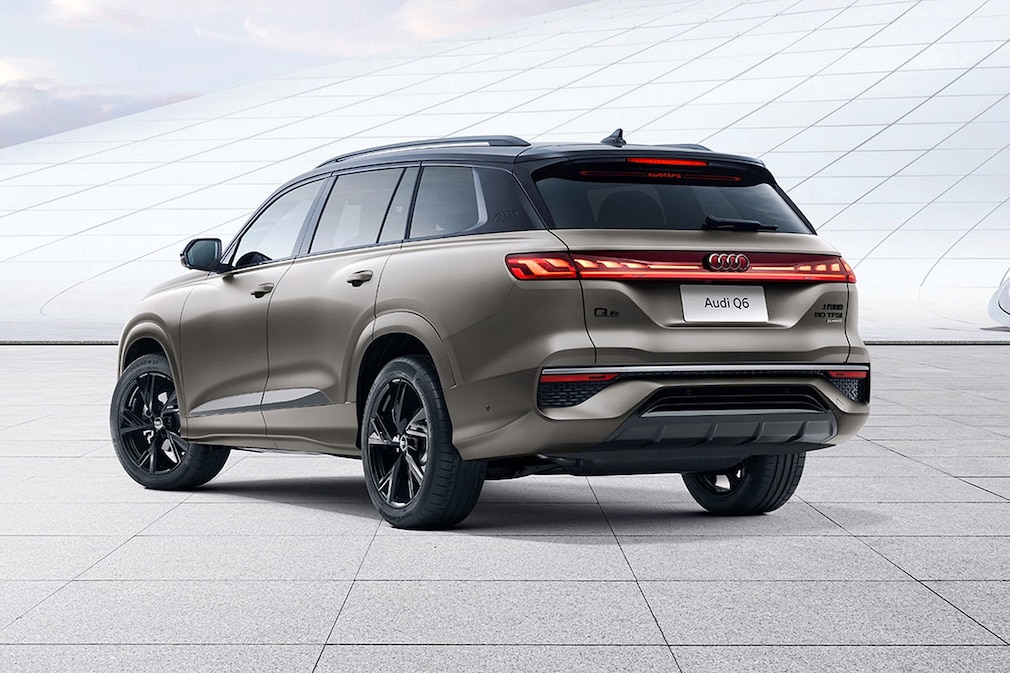 The side view shows the dimensions of the
SUV
s clear, with a wheelbase of almost three meters and an overall length of almost 5.1 meters, the Q6 is only slightly larger than the Q7. But: The Q6 is not the largest vehicle on the
MQB platform
this title goes to the one also offered in China
VW Talagon
(5.15 meters long).
The dimensions at a glance:
• Length: 5099mm
• Width: 2014mm
• Altitude: 1784 m
• Wheelbase: 2980mm
• Trunk volume: up to 2389 liters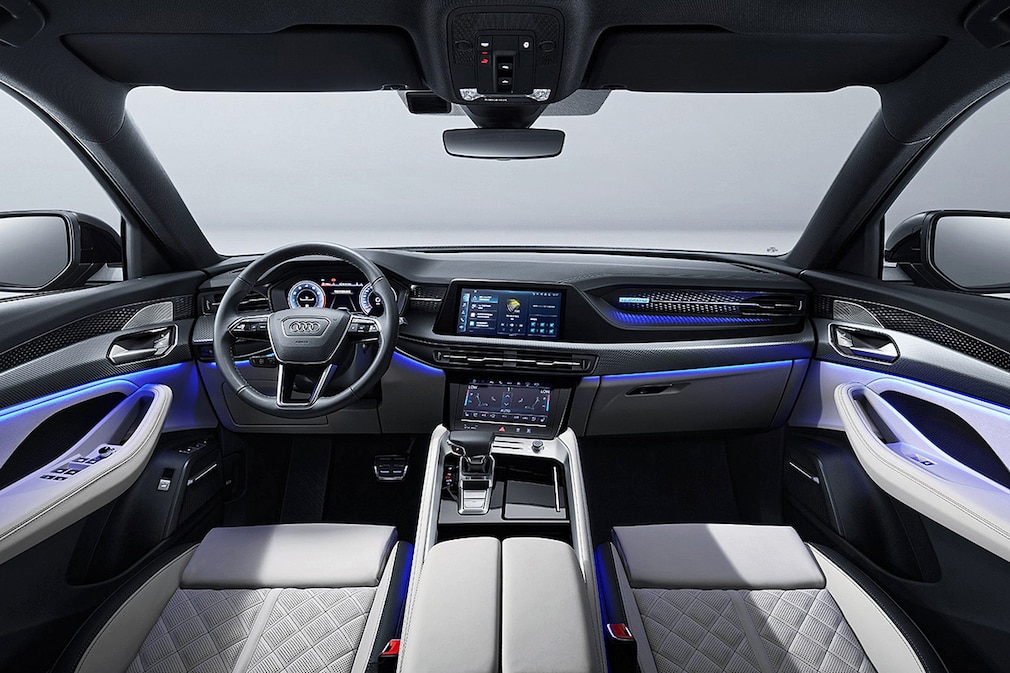 A look at the interior: Here you can see the virtual 12.3-inch cockpit and the 10.1-inch central display. Underneath is an 8.6-inch screen that is responsible for the seat and air conditioning functions. The Q6 with three rows of seats and three-zone air conditioning. In the base, the second row of seats is equipped with three seats, a more expensive version comes with two individual seats and a total of six seats.

Four and six cylinders in the Audi Q6

Under the hood, Audi offers two engines: a two-liter four-cylinder and a six-cylinder with a displacement of 2.5 liters. The smaller unit comes in two power levels. The smaller brings it to 231
hp
and 370 Nm, the more powerful four-cylinder delivers 265
hp
and has a maximum torque of 400 Nm.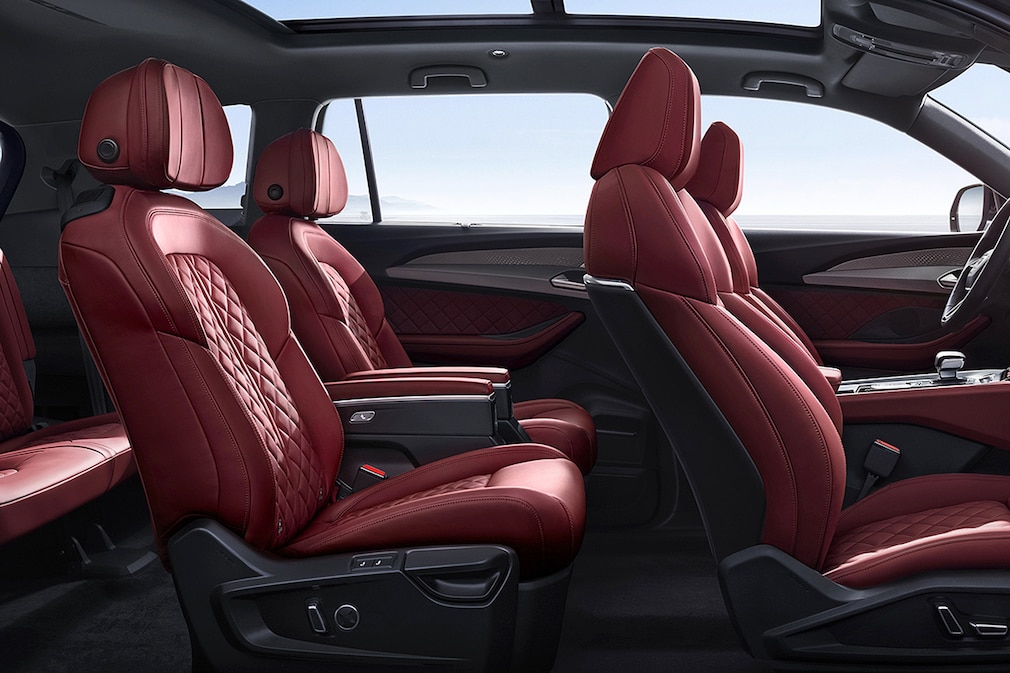 299 are slumbering in the six-cylinder hp and a maximum of 500 Nm torque. The latter cracks the 100 km/h mark after 7.3 seconds. That is driven SUV standard with the quattro all-wheel drive and automatic transmission, the Q6 is also available with an optional adaptive chassis system. The footwear of XXL SUVs is optionally available with 19 to 21 inches.