Cars
Audi Q9 (2022): the first spy photos of the XXL SUV
Rumors have been going on since 2019 that Audi will have a bigger and more luxurious SUV than the Q7 and Q8 series could bring on the market: the Q9. That now seems to be true, because the AUTO BILD Erlkönigjäger caught the car at the Nürburgring. The Audi Q9 is still very well camouflaged during the test drives, but some details can still be seen. This includes a large grill and, in comparison, narrow headlights that are positioned directly below the bonnet.
Read a little deeper square cutouts that the Fog lights could be found here. The front looks massive, that profile underlines this impression: It looks pretty boxy. The rear is also still covered with plenty of film, a roof spoiler and apparently quite narrow taillights can be seen here.
The Audi Q9 could come with a plug-in hybrid drive
With three rows of seats and a length of up to 5.20 meters, the Q9 will probably target the BMW X7 and the Mercedes GLS. The big Q9 could get a plug-in hybrid drive. Two variants are conceivable:
Either Audi takes over a modified version of the drive from the Q8
, in which a three-liter V6 petrol engine and an electric motor have a system output of 381
PS
deliver (click here for the driving report).
Or you can opt for a variant with a four-liter V8
. The Ingolstadt-based company is probably aiming for a purely electric range of 50 kilometers. Perhaps the Q9 will also be available as an RS model with at least 600 hp.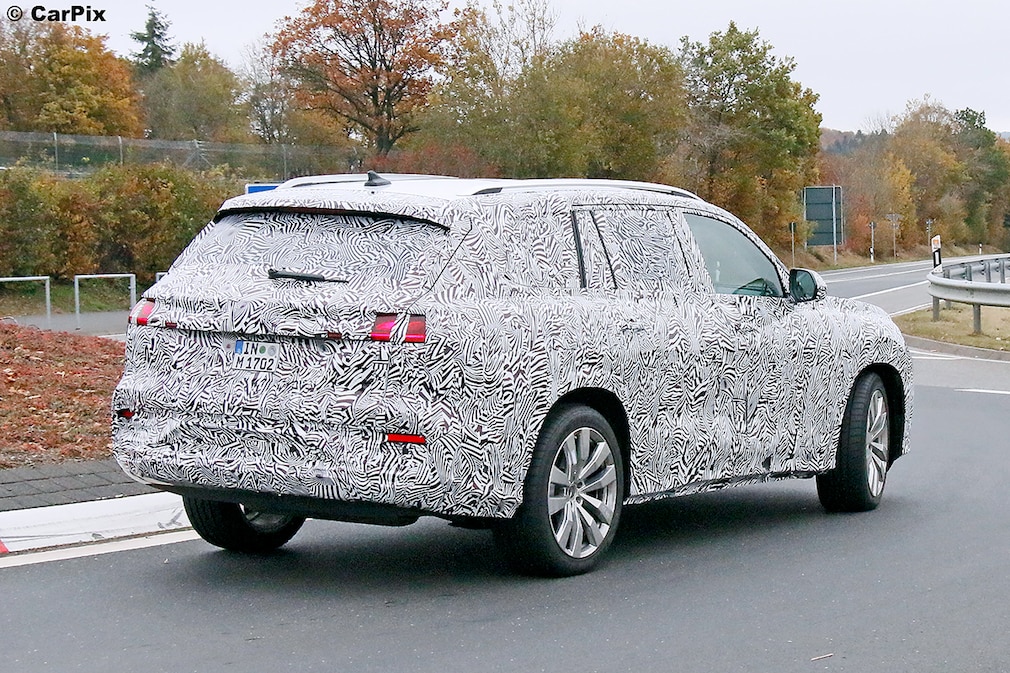 The Q9 could be presented as early as 2022

Audi could celebrate its premiere with its largest SUV as early as 2022. However, it is still doubtful whether it will also be offered directly by us. The Erlkönig's camouflage foil is usually for prototypes in china used – so the model may only be offered there.