Cars
Audi RS Q8 Tuning: Up to 315 km / h in the RSQ8-S from Abt
For the
Audi RS Q8 offers tuner dept
quite a bit of performance and optics tuning. Now the Allgäu are providing the complete package
RSQ8-S
before that
Body kit, rims,
Interior styling and, last but not least, an increase in performance.
Winter and summer wheels in 23 inches

Abt provides the body of the RS Q8 with a number of Carbon parts. In addition to a front spoiler lip and side skirts, there is a two-part rear spoiler. The four 102-millimeter tailpipes of the sports exhaust system protrude from the rear apron. The High performance HR-Alus in 23 inches screwed into the wheelhouses.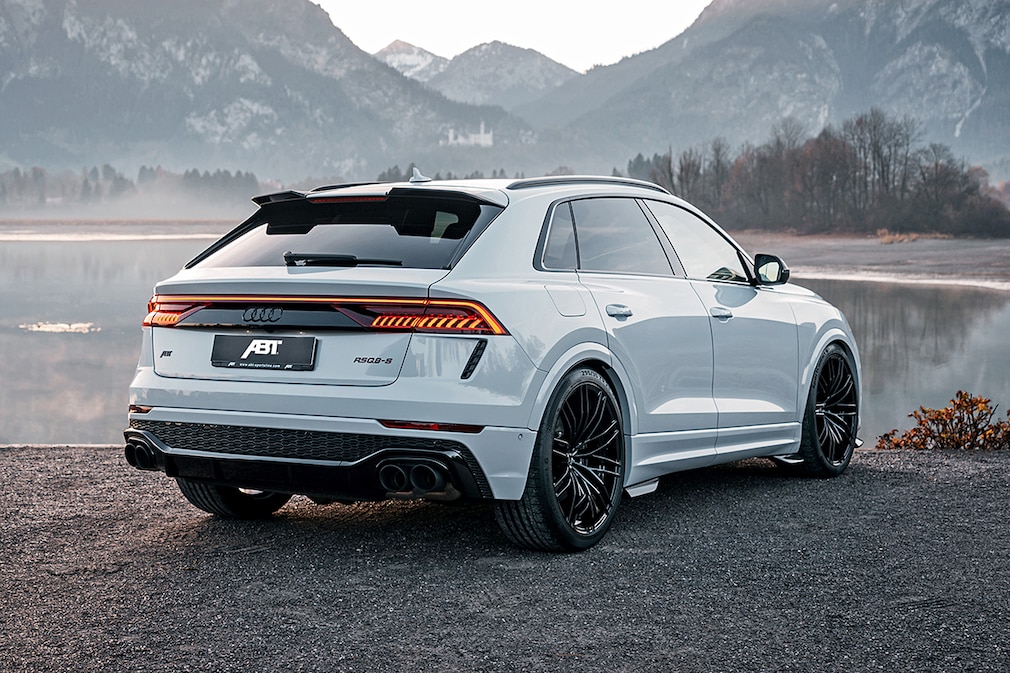 For the winter are wheels in the design Abbot GR to have in the same format. By Software customization will that SUV up to Lowered 25 millimeters, whereby the height varies depending on the driving mode.
315 km / h only with ceramic brake

To the Four-liter twin-turbo V8 The tuner puts a lot of pressure on the bow. An additional control unit increases the output from 600 to 700 hp, and the torque is 880 instead of 800 Nm. If you also invest in a larger intercooler, you get in return 740 hp and 920 Nm torque. However, only if the tank is filled with an octane rating of 102. In combination with the optional Vmax increase, 315 km / h top possible (310 km / h for the 700 PS version).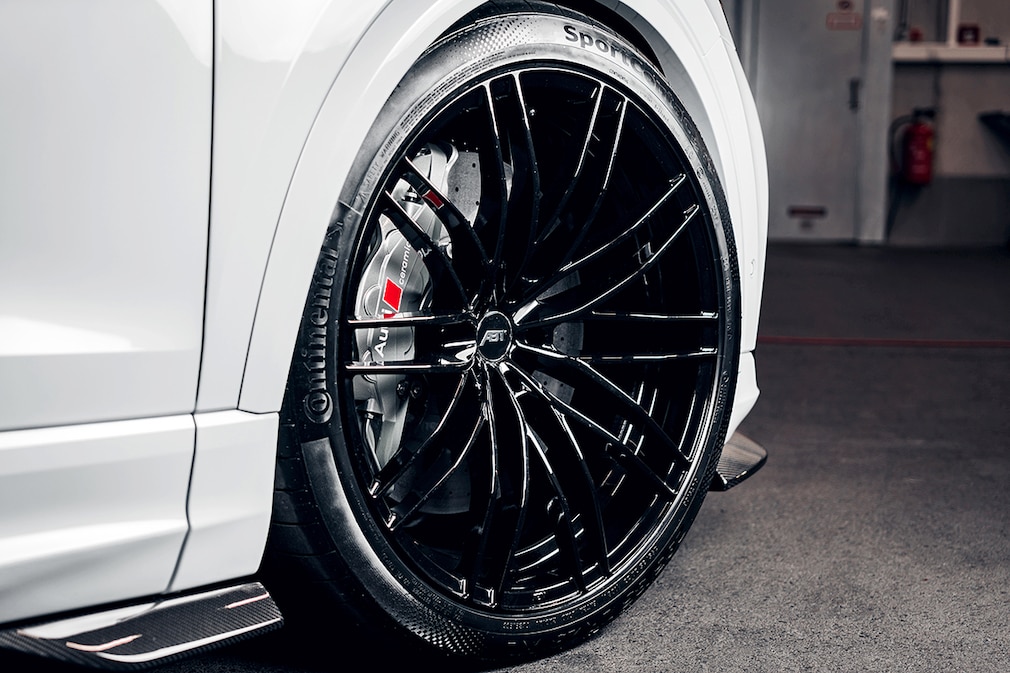 This exceeds the 305 km / h or 306 km / h of the Lamborghini Urus and Bentley Bentayga Speed. However, Abt only installs the Vmax increase if the vehicle is powered by the Ceramic brake system available from the factory is equipped. At a Vehicle weight of 2.3 tons a perfectly sensible restriction.

Carbon parts for the interior

To the inner space In addition to seat refinements and door entry lighting, Abt treats you to individual door sill trims, a carbon cover for the gear knob and a cap for the start-stop button, a steering wheel badge with the Abt logo. Are upon request Carbon covers for the control panel and the seat frames on offer.
the Prices for the complete package start at 42,900 euros exclusive assembly and TÜV. A further 750 euros are due for the Vmax increase. If the increase in performance is enough for you, you can get the 700 PS version for 11,890 euros, the full 740 PS for 19.58.99 euros. Happily priced at a Base price of 131,500 euros for an Audi RS Q8 but already fading slightly again.