Cars
Biodiversity at Skoda: Car manufacturer focuses on sustainability
Like other car manufacturers, Skoda is increasingly committed to sustainability. With the so-called Green Future strategy, the corresponding environmental protection goals are bundled in the three core areas Green Factory, Green Product and Green Retail.
As part of its "one car, one tree" project in the Czech Republic, the automobile manufacturer has been planting a seedling for every vehicle delivered there since 2007. At the end of October 2021, the company planted its one millionth tree, and this year almost 80,000 new trees are expected to be added.
New home for insects

The direct environment around the three Czech production sites offers a habitat for numerous species of plants, insects and animals: A total of around 356,000 flowering plants, 1128 trees and around 470 shrubs grow on an area of ​​23,000 square meters. This year, Skoda plans to build numerous birdhouses, three special insect hotels and two bumblebee hotels at the Mladá Boleslav headquarters and at the Vrchlabí site.
Employees get involved in projects

The commitment of the Škoda workforce plays a key role in promoting biodiversity. With their support, the car manufacturer in Mladá Boleslav has created a biodiversity garden between the administration building and the company headquarters and has rejuvenated its parks.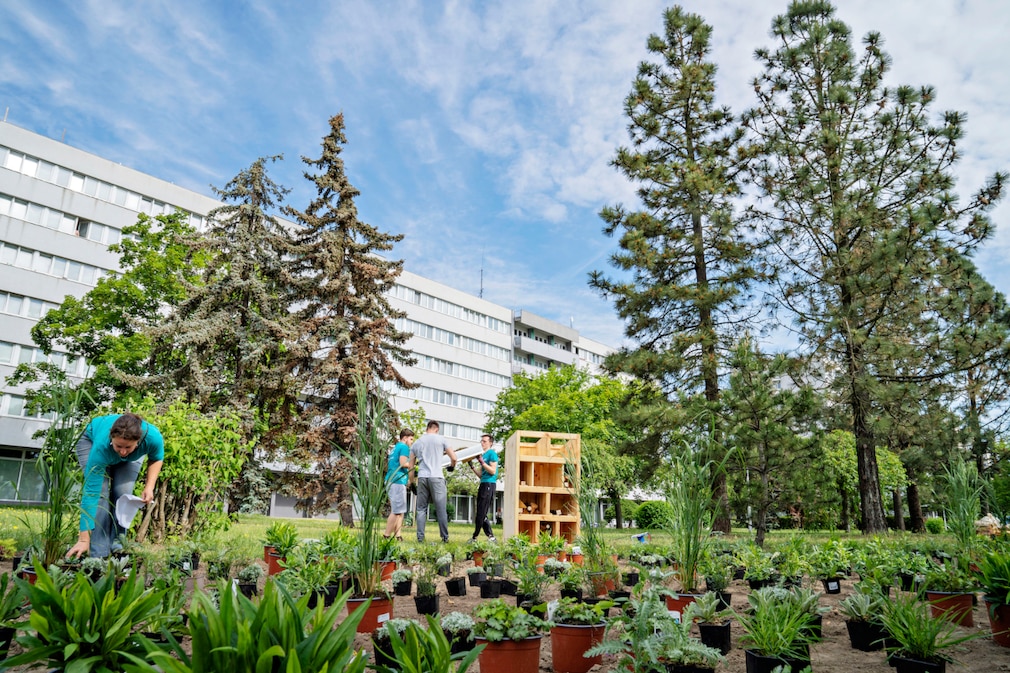 A foundation set up by Skoda also supports the establishment of natural recreation facilities in the area. In Kosmonosy near Mladá Boleslav, the foundation contributed 6.5 million crowns to transform an unused swimming pool into a biotope.
As part of another initiative, an orchard and a forest nature trail are being created. At the Kvasiny site, the historic castle park was redesigned and the chestnut avenue revitalized into the factory. As an integral part of the long-term cooperation with the Giant Mountains National Park, the Czech Volkswagen subsidiary is supporting the Vrchlabí monastery garden.
Planting is also being done diligently in India

And the commitment of the Czechs extends further: the 500-hectare factory site of Skoda Volkswagen India in Pune is a habitat for more than 300 species of plants, trees and animals. The company also supports a development project near the plant in the state of Maharashtra: in the Taluka Shirur area, the International Association for Human Values ​​planted 10,000 fruit trees last year, which will serve as a source of income for local farmers in a few years.
Biodiversity should be preserved

Another project to preserve biodiversity and promote sustainability is Skoda VW India's own eco-park near the plant in Chakan, Maharashtra, with a large variety of plants and animals. The car manufacturer is also expanding its "oxygen park" at the Shendre plant. Since it was founded in 2019, a total of 25,000 trees have been planted here, which supply oxygen and bind carbon dioxide. There are 49 different varieties of seedlings in the park, a total of 22,500 avenue and border plants and 2,500 aromatic plants.
In addition, a project of the Mangrove and Marine Biodiversity Conservation Foundation is supported in India. It aims to conserve water and soil and use traditional, sustainable farming methods in agricultural cultivation. By 2027, more than 580,000 mangrove trees will be planted here to protect marine life and prevent coastal erosion.