Politics
Blümel: "Understand everyone who says it should go faster"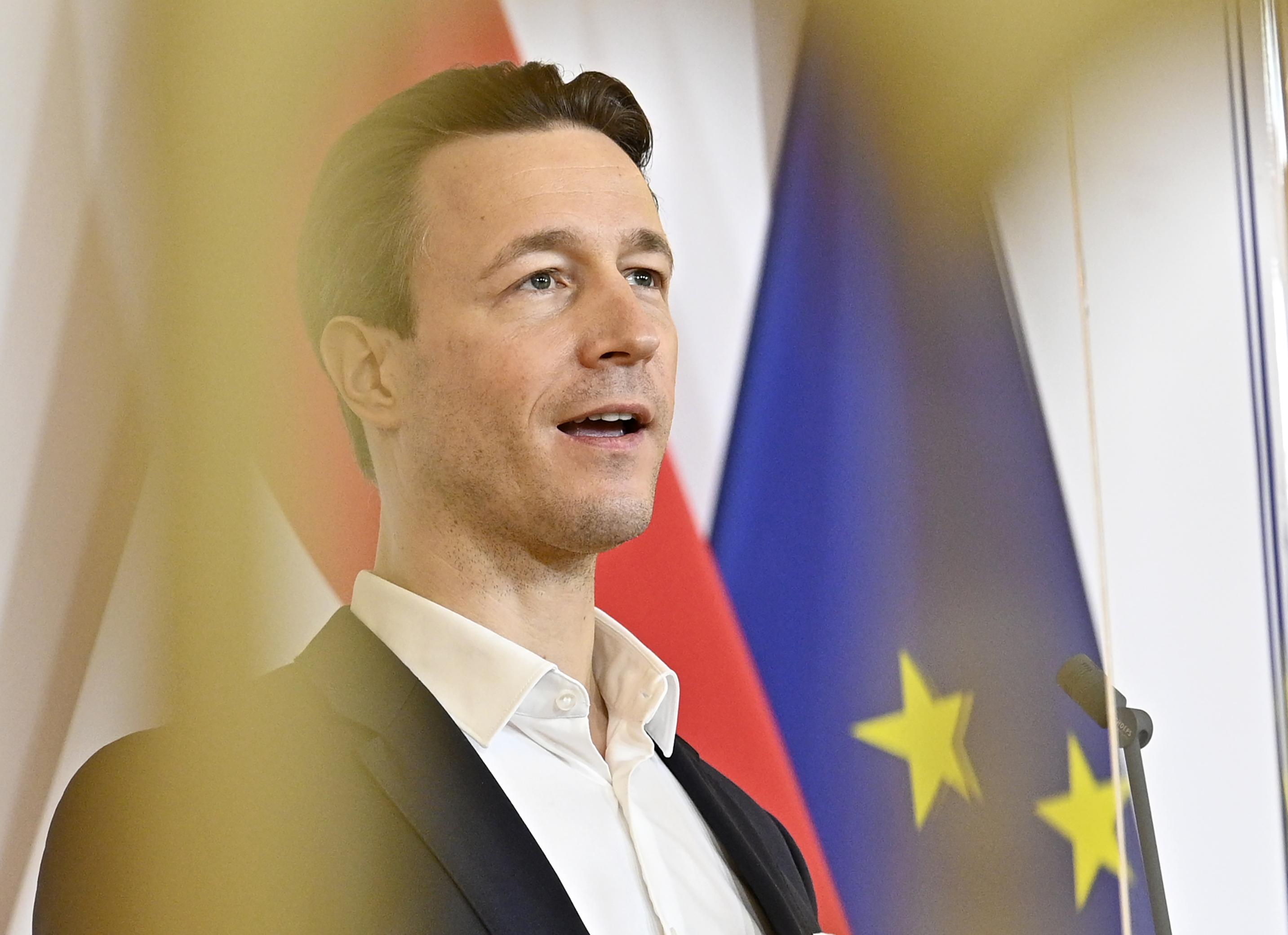 Many companies affected by the Corona crisis have complained in recent weeks that the government have announced that they will help "quickly and unbureaucratically", but many are still waiting for funding. ÖVP finance minister Gernot Blümel said on Sunday in "ZiB2"Studio that the loans where there is a 100 percent guarantee of the republic have" already been paid out "more than for comparison in Germany was requested ".
The government have set up various instruments and have had many discussions with the banks. Because of that Flower "No understanding if there are still delays in the 100 percent guarantee loans," said the finance minister. And he went on to say that the banks should communicate this to all branches. "I understand everyone who says: With me it should go faster, "said Flower.
Exceeded 28 billion euros
The budget will be decided in parliament on May 28th, but with figures that are already known to be certain they will not last. How difficult it is currently to assess the development of the economy, demonstrated Flower based on two forecasts. "The National Bank expects a minus growth of minus 3.5 percent and the Bank Austria with a minus growth of nine percent. There is a lot of space in between. "
The Federal government have decided not to continue the provisional budget from last year because then the "many good measures for the judiciary police and the environmental protection that was negotiated in February is not in the budget. " Flower referred to the authorization to exceed 28 billion euros for the budget.
Opposition criticism of Corona aid
After the performance Blümels The opposition politicians on the ORF discussion program "Im Zentrum" criticized the slow payment of the Corona aid. With the exception of the hardship fund, no money would flow, said the deputy NEOS club chairman Gerald Loacker. "It has been announced since March, but nothing matters." Also the deputy SPÖ club chair Gabriele Heinisch-Hosek urges more speed. "Many have never seen money." Heinisch-Hosek warned of a bankruptcy wave, because companies will soon run out of money. In addition to stagnating aid, the deputy FPÖ club chairwoman sees Dagmar Belakovich Corona regulations also published at short notice as a great burden for the companies. "The regulatory chaos has been an additional hurdle for companies."
The deputy ÖVP club chairman Peter Haubner defended in the ORF-Program the handling of Corona help. "We try our best." But he confirmed delays "at the beginning" at AMS, at the hotel and tourism bank (ÖHT) and at the state development bank (aws). Now, however, the "system is in motion" and money would flow, said Haubner.