Cars
BMW 3 Series Touring: a spacious, used classic at a low price
When it comes to mid-range station wagons, you quickly end up with the usual suspects: In addition to the Mercedes C-Class Estate and the Audi A4 Avant, there is also the BMW 3 Series Touring in the premium segment, which has been the top dog in terms of sportiness for years. The absolute top model of the current series was recently presented, the M3 Touring. If this variant is too powerful and too expensive for you, you can also secure your 3-seater station wagon cheaper – on the used car market. For example with this offer!
The little-used 318d Touring is no longer available with a manual six-speed gearbox and could therefore be a coveted model for fans of manual gear changes.
The 150 hp diesel 3 Series has only covered 10,551 kilometers since November 2020. The best prerequisites for making a long-term commitment to this used vehicle.
First-hand economical diesel station wagon
In terms of equipment, when ordering the 3-seater station wagon, the only previous owner opted for the second-highest equipment variant, "Advantage", which cost at least 40,259 euros in connection with the 318d.
There was automatic air conditioning, PDC front/rear, LED headlights, the sports leather steering wheel and 17-inch alloy wheels as standard. The 150 hp diesel came standard with a mild hybrid system.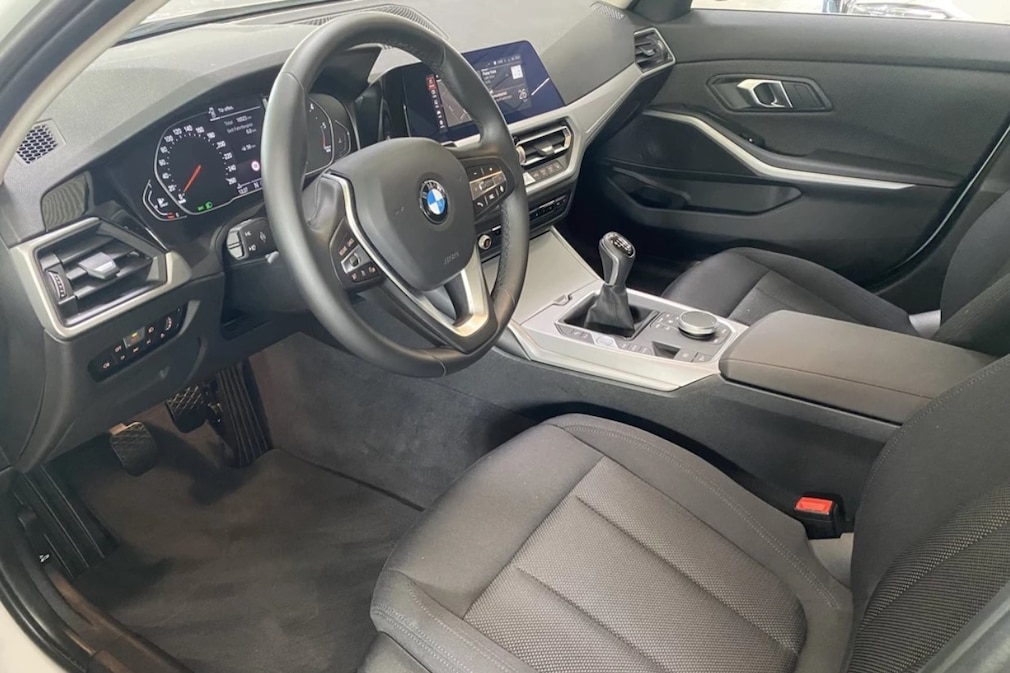 The BMW 318d Touring Advantage, which was registered for the first time at the end of 2020 and has 10,551 kilometers on the clock, is being offered by the dealer Auto Becker-Klausmann in Kempen (NRW) for a fair 32,932 euros.
Comparisons with a Touring that can currently be ordered are difficult due to the changed engines and equipment versions. But the current list price of at least 49,500 euros for a 318d Touring shows the savings potential of this combination offer!