Cars
BMW 535i (E34): beautiful, untouched 5 Series BMW with H
BMW has a special feeling for the interaction of engine, transmission and chassis. If there is also an in-line six-cylinder under the hood of the Bavarian car, then the dynamic driver is perfectly lucky. The proverbial icing on the cake, however, is the stylish clothes that BMW has always had tailored for the 3, 5 and 7 series.
A particularly successful BMW in this sense is considered by connoisseurs to be the 5 Series E34. And exactly such a car is currently for sale on eBay. To be precise, the vehicle offered there is a black 535i from an estate. Particularly attractive: the coveted H-certificate is already available. The price tag says 8999 euros.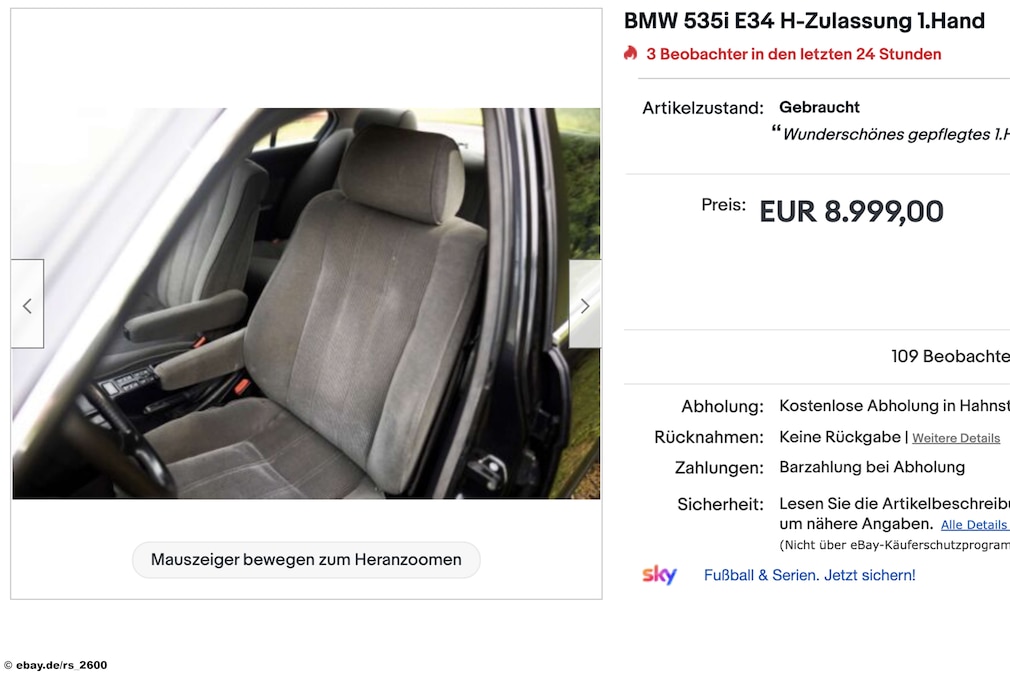 The offered BMW 5 Series only had one owner
The photos of the car are eye-catching on the advert. They show a car that looks like new and appears to have no damage or signs of wear worth mentioning. Apparently this applies to the outside as well as to the inside. The driver's seat, for example, makes a very carefully treated impression and is neither scraped nor torn on the seat bolster.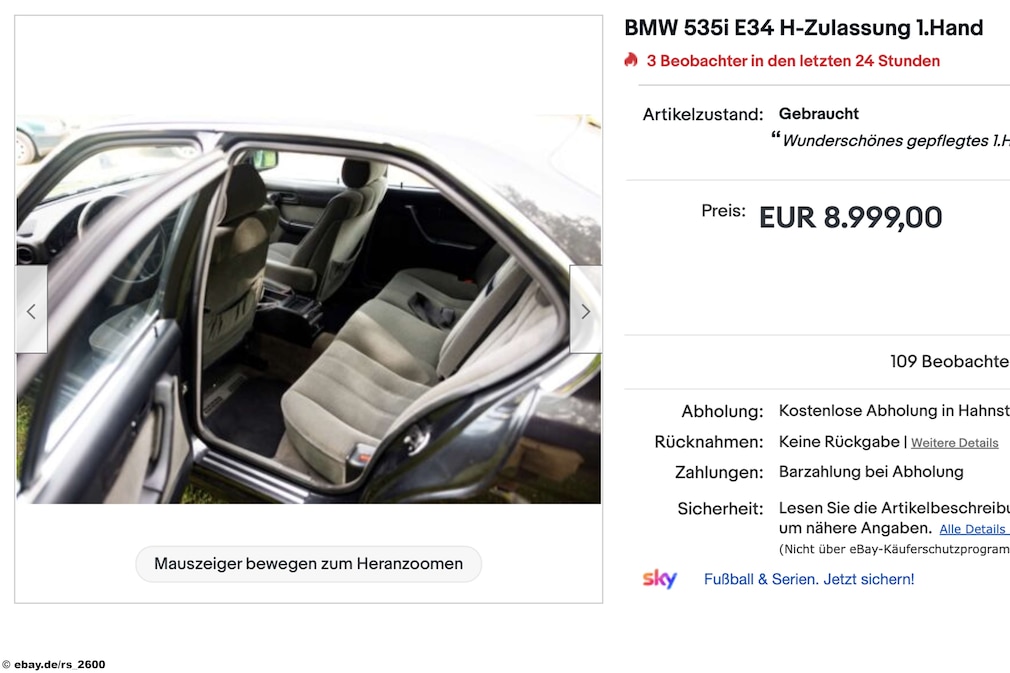 According to the information, the BMW comes from an estate and has only had one owner so far. The original BMW Bavaria C2 radio is still installed. Tires and battery are new. Engine and technology work perfectly. In April 2022 there was a fresh TÜV and the coveted H license plate. An inspection with an oil and filter change is necessary because the BMW has been dry for two years.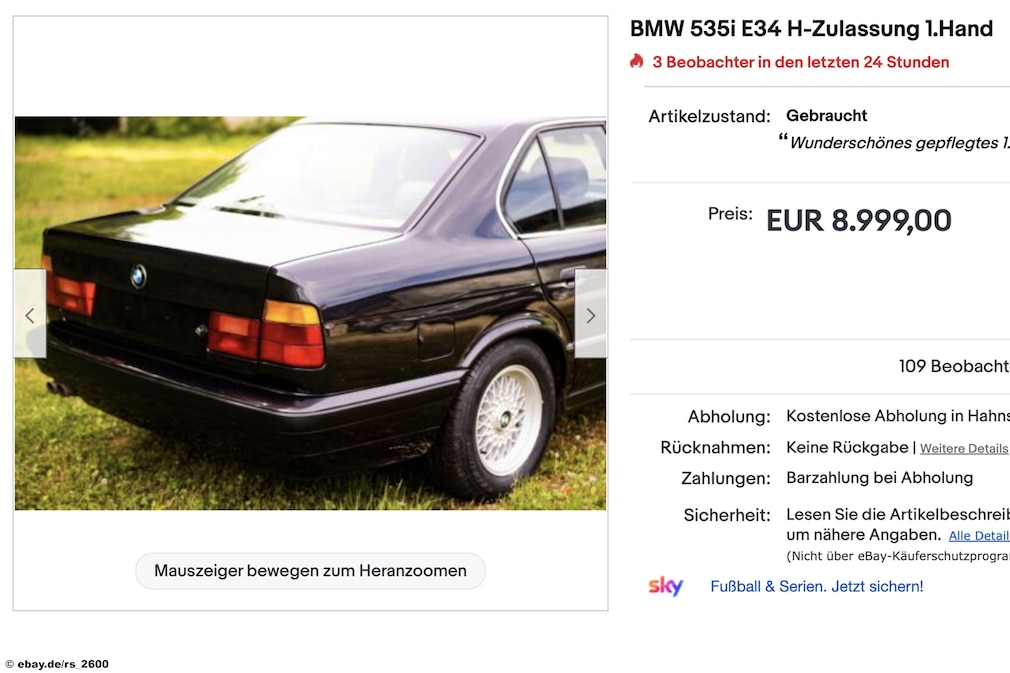 Potential E34 buyers should take a close look here
Anyone who is enthusiastic about the BMW on offer should take a close look, as with any used vehicle, before buying it. It starts with the standards: how many owners have there been? Is there a checkbook? Do workshop invoices bear witness to the care given to the car? Is the information provided by the provider correct? What does the car look like up close?
Then comes the test drive. Above all, attention should be paid to noises coming from the direction of the landing gear. The ball heads and the rubber bushings on the front axle of an E34 can buckle. This is not a drama and can be fixed. However, it means effort that can be taken into account when negotiating the price.
A relatively prominent E34 vulnerability could affect the offered car. The automatic transmissions are not considered exceptionally stable. Is this the first? How clean does it shift? If you want to be on the safe side, check the mileage in the checkbook or with the help of comparable sources. The E34's odometer works electronically and can theoretically be manipulated.