Cars
BMW M 1000 RR 50 Years M: hot special RR for your birthday
Sometimes you can express the sportiness of a vehicle with just one letter. Every BMW fan would probably sign that immediately – because there is the letter M. And everything that is particularly hot in Munich has this letter in its name.
Motorcyclists can use that
M stands for M GmbH, of course. BMW's special department for particularly fast vehicles was founded in 1972 and was initially dedicated to motorsport. Over time, more and more factory tuning was added.
In 2022, this now almost iconic M GmbH will be 50 years old – and BMW Motorrad is celebrating the birthday with the special model BMW M 1000 RR 50 Years M!
This BMW M 1000 RR has everything on board that a dynamic heart desires

The first M motorcycle has been available since the end of 2020. The BMW M 1000 RR is based on the already sporty BMW S 1000 RR, but adds at least one shovel to it. Its four-cylinder in-line engine develops 212 hp at 14,500 rpm. This makes the BMW a maximum of 306 km/h.
In addition, there are plenty of aerodynamic tricks that can turn the machine into a thoroughbred racing machine if desired.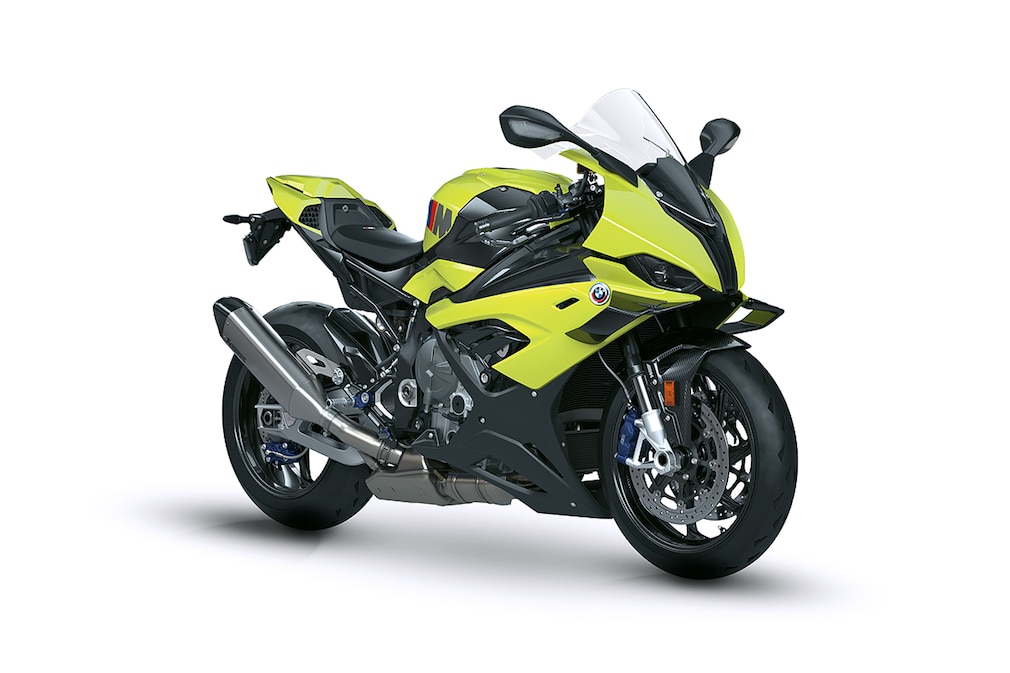 The M 1000 RR 50 Years M, created for the M GmbH birthday, impresses with its eye-catching colour. It's called "Sao Paulo Yellow" and goes well with the M colors that appear in the special 50-Years-M emblem, among other things.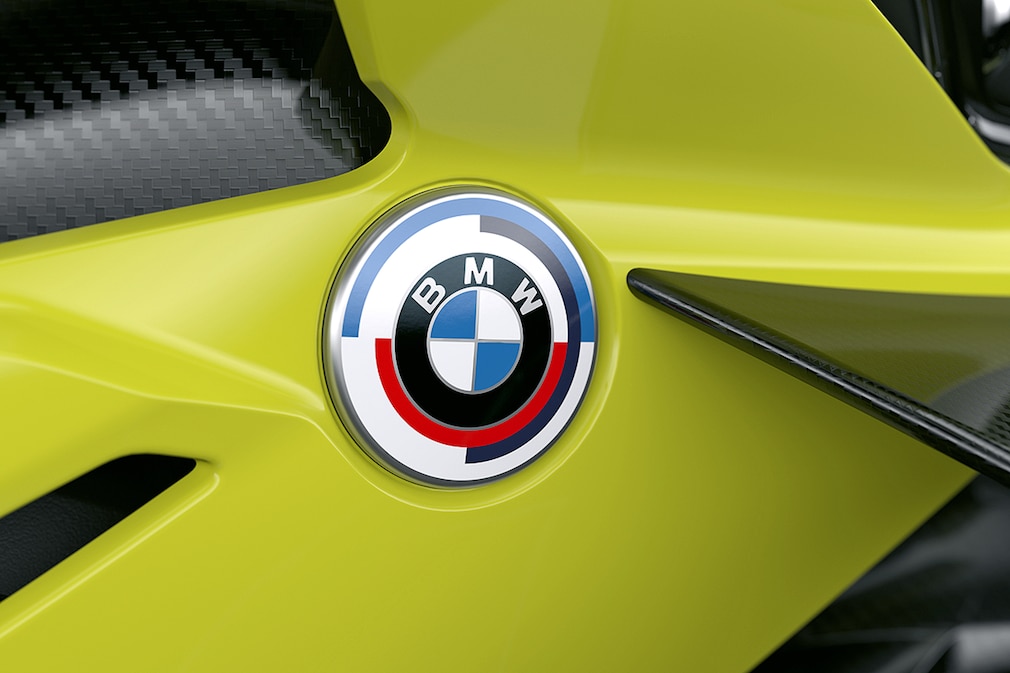 The special RR comes standard with the M Competition package, which includes a lighter swing arm and numerous full carbon parts, among many other things.
For BMW there is nothing more logical than an M motorcycle

M GmbH was founded in 1972 with the aim of bundling all of BMW's motorsport activities under one roof and building both racing engines and vehicles for racing. That applied exclusively to cars for many years.
But, of course, BMW has always been successful in racing on two wheels, for example on the Isle of Man or at the Paris-Dakar.
In 2014 Michael Dunlop won the Tourist Trophy on the Isle of Man on a BMS S 1000 RR. And since 2021, the BMW M 1000 RR has formed the basis for the operations of the BMW Motorrad World SBK team.
So it's no wonder that BMW Motorrad sees all of the brand's motorsport DNA in the special model that is now appearing. The BMW M 1000 RR 50 Years M can be ordered from May 21 to November 30, 2022. The price: 37,560 euros.