Cars
BMW M8 Competition Gran Coupé: This M8 is fun … and noisy!
Do you need a vehicle with 625 hp? Of course not! Is it fun to drive? And how! People who can afford a vehicle for more than 200,000 euros usually live in such a way that they cannot see the neighboring property at all.
This is (unfortunately) different in my case, and I almost have a bad conscience when I press the start button of the M8 at around 6.30 a.m. But what should I do? I have to go – today I'm going to Berlin. By now all the neighbors will be awake – so it's better to leave quickly.
And "quickly away" is no problem, because the M8 sprints to 100 km/h in 3.2 seconds. I've finally arrived on the Autobahn. Almost reflexively, I switch to the left lane. The heated seats and steering wheel keep me warm as I struggle to balance temptation and the 120 km/h sign. But then I see the sign I've been waiting for – the M8 sprints off and I'm filled with happiness. (To the BMW M8 Gran Coupé driving report.)
Performance adjustment at minimum tank level
In the end, the display shows an average consumption of 12.3 liters at an average speed of 88.9 km/h. When I am prompted to refuel, "Performance adjusted" also lights up on the display.
What does that mean? From a minimum tank level (about three liters), the maximum speed and power are limited in the M8 in order to prevent misfires due to a lack of fuel under high loads.
The torque is reduced to around 400 Newton meters (which many other cars are still far away from), the maximum output is around 230 hp. That's not the only reason why I leave quickly to end this state of affairs.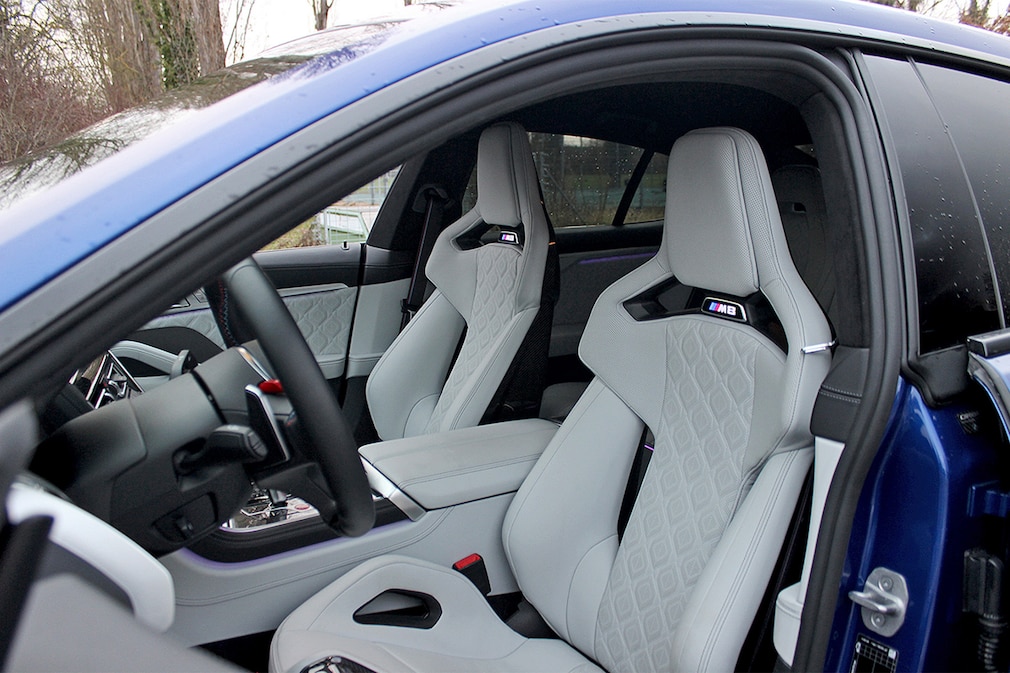 Apart from that, a break wouldn't have been necessary: ​​I realized as soon as I got in that the M8 is a businessman in a tracksuit, and at first glance the bucket seats promise little joy on longer journeys – but I'm pleasantly surprised that this fear has changed end untrue.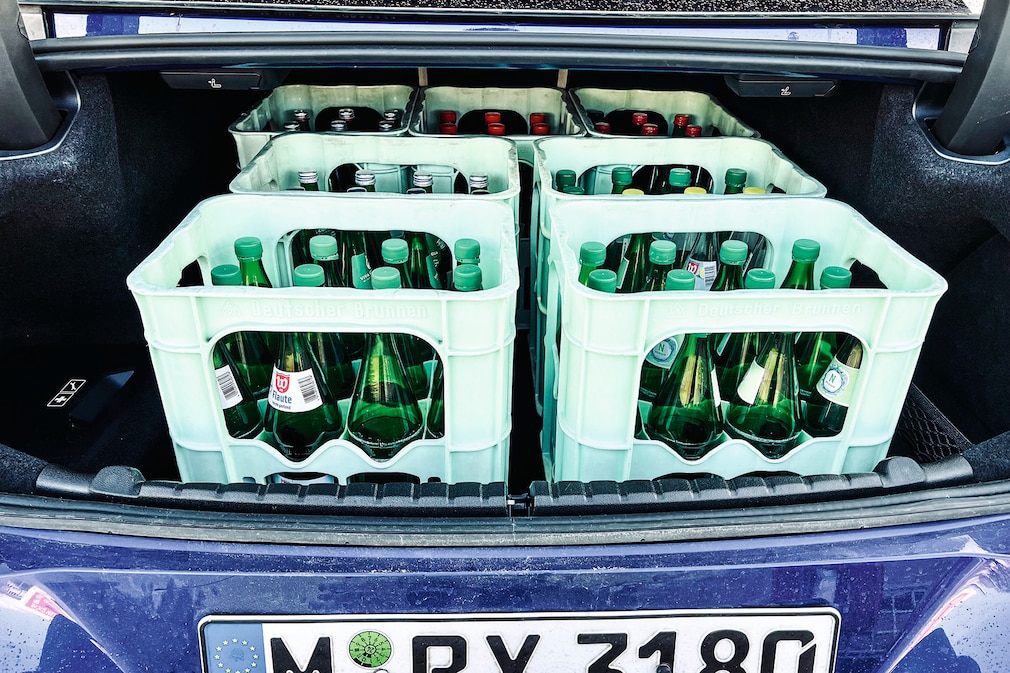 But what surprised me the most? My visit to the drinks market and that there is space for seven water crates in the trunk. Some station wagons don't do that!
relationship status
Commute: Not ecological, but great joy. Points: 3/5
Shopping: High loading sill, but a lot of space! Points: 4/5
Transport: In some station wagons, less fits. Points: 4/5
Vacation: The route is the goal. Points: 4/5
Hobby: Ski equipment and the football bag have space. Points: 4/5
family life: Four plus luggage – no problem. Points: 3/5
In a nutshell
What will the neighbors say if I drive up?
Please sleep in in the morning or take the train to work.
Why would I recommend the car to my best friend?
Sporty, luxurious and comfortable. There is no better way to get from A to B.
Specifications and price: BMW M8 Competition Gran Coupé
• Perfomance 460 kW (625 hp)
• L/W/H 5098/1943/1420mm
• trunk 440L
• 0-100km/h 3.2s
• Top 305 km/h (option)
• Consumption (WLTP) 11.6L S/100km
• Price from 172,200 euros