Cars
BMW R 100 GS Paris Dakar: Beautiful BMW GS is looking for a new home
The successful BMW GS model can look back on more than 40 years of history. The origins of the motorcycle legend lay in enduro sport and in a political emergency. Since then, the GS has evolved into a spaceship on two wheels with all the high-tech bells and whistles imaginable designed to make life enjoyable for miles in the saddle. At home this BMW is everywhere.
And not only brand new BMW GS are attractive. Enthusiasts appreciate the old models, which are reminiscent of a different era of motorcycling. The risk of falling in love remains manageable: 80 percent of all BMW GSs ever registered in Germany are still on the road today.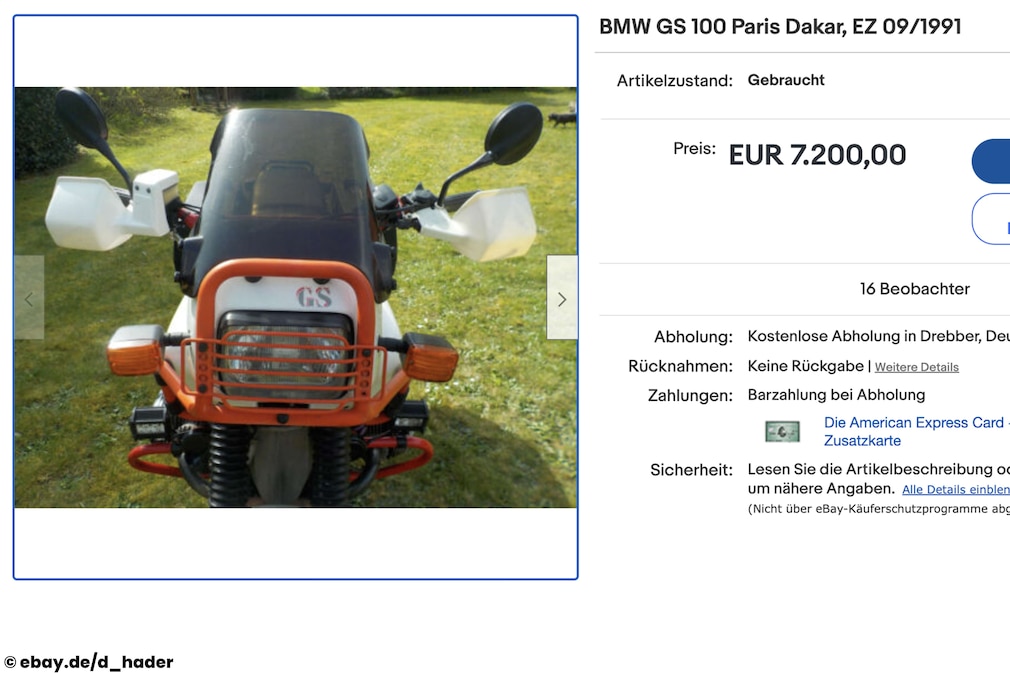 A white and red 1991 BMW R 100 GS Paris Dakar
Such an "old" BMW GS is currently being offered for sale on eBay. To be more precise, it is a BMW R 100 GS Paris Dakar from 1991. It was first registered on September 18, 1991. According to the information, the white and red BMW is fully roadworthy and can get a new MOT without any problems. The seller puts the mileage at 52,584 kilometers.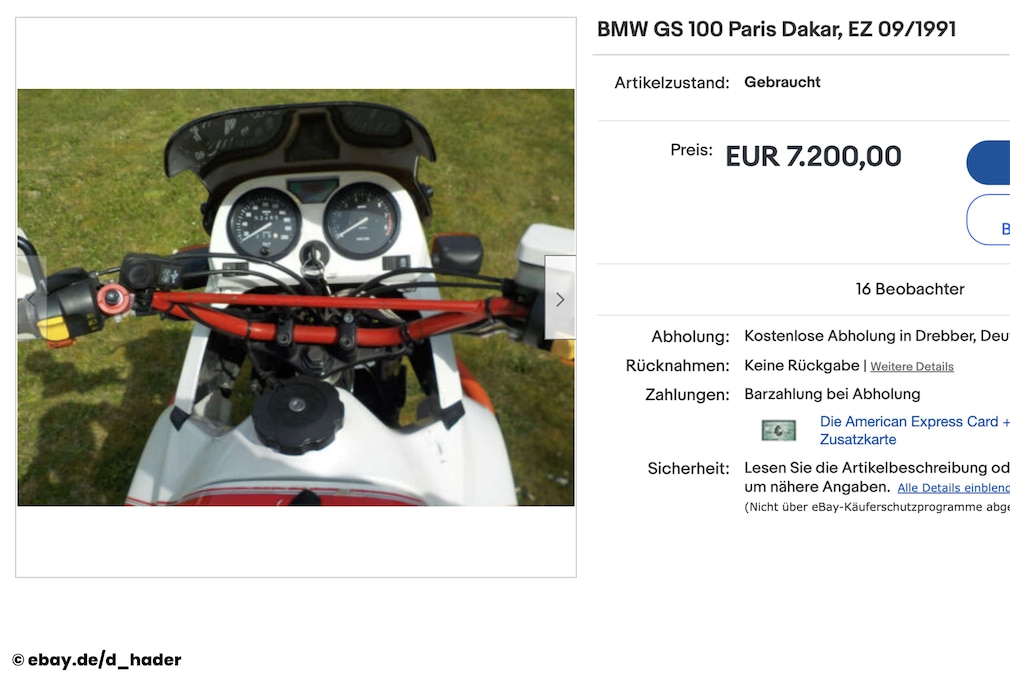 The two-cylinder boxer of the R 100 GS, which is practically indestructible with good care, has a displacement of 1000 cubic centimeters and delivers 60 hp. The seller lists a handful of modifications, including dual disc brakes, a luggage rack with panniers, and braided steel brake lines. The photos show an apparently well maintained motorcycle. The price tag says 7200 euros.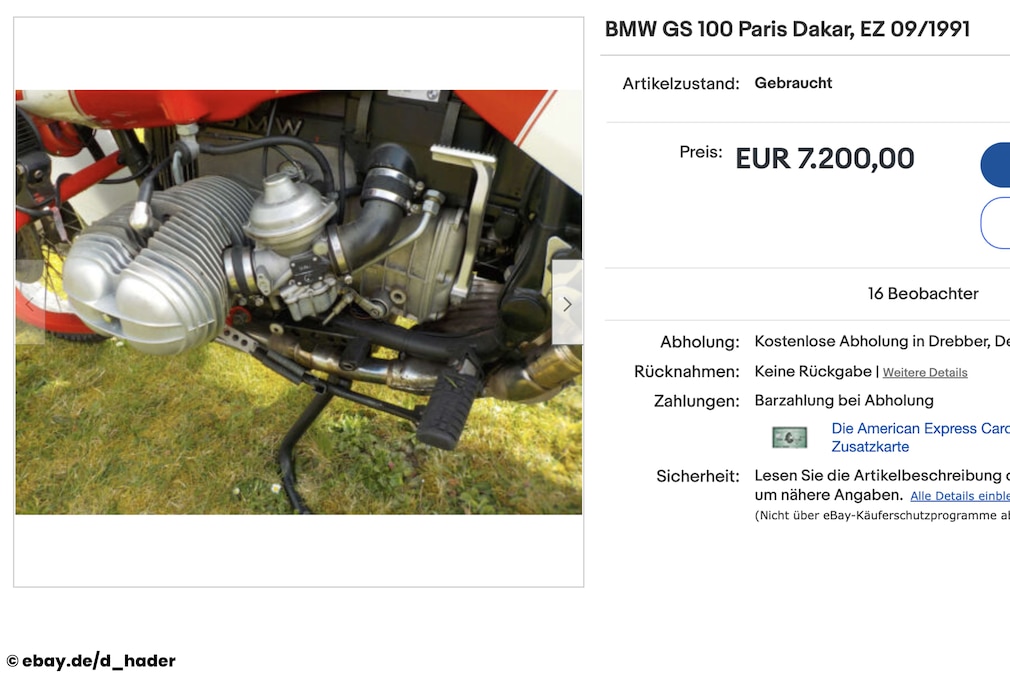 This is important to consider before buying a BMW GS

If you are interested in the BMW, you should definitely make an appointment to view it on site. Drebber in Lower Saxony is given as the location. That is near Vechta, southwest of Bremen.
A particularly important test point for motor vehicles that are a few years old are the rubber components. Rubber loses its softeners over the years and becomes porous. For example, all hoses should be examined carefully.
If the GS offered is as good as it appears at first glance, then the asking price is realistic. And not only that – compared to other offers, this BMW GS is not expensive at all!