Cars
BMW R 1100 GS: inexpensive BMW GS for long motorcycle trips
Without a BMW GS, there would be no touring enduros – or adventure bikes, as the vehicle class is currently called. In other words, motorcycles that can reconcile comfort and climbing, excursions and vacation trips, or daily commutes and circumnavigation of the world. The BMW GS was the first of its kind and to this day it has mastered its range of uses like no other!
The only drop of bitterness for some interested parties: a new BMW GS with at least 17,750 euros is anything but a bargain. So it's a good thing that a used BMW is currently on eBay
R 1100 GS
is offered for sale for 3990 euros.
This BMW GS is particularly suitable for tall drivers

The first thing you notice about the advertised machine is the conversion to 17-inch rims from a road BMW. This may deprive the machine of its off-road potential, but it should be perfect for cornering on country roads. There are also dual headlights and a sports exhaust system.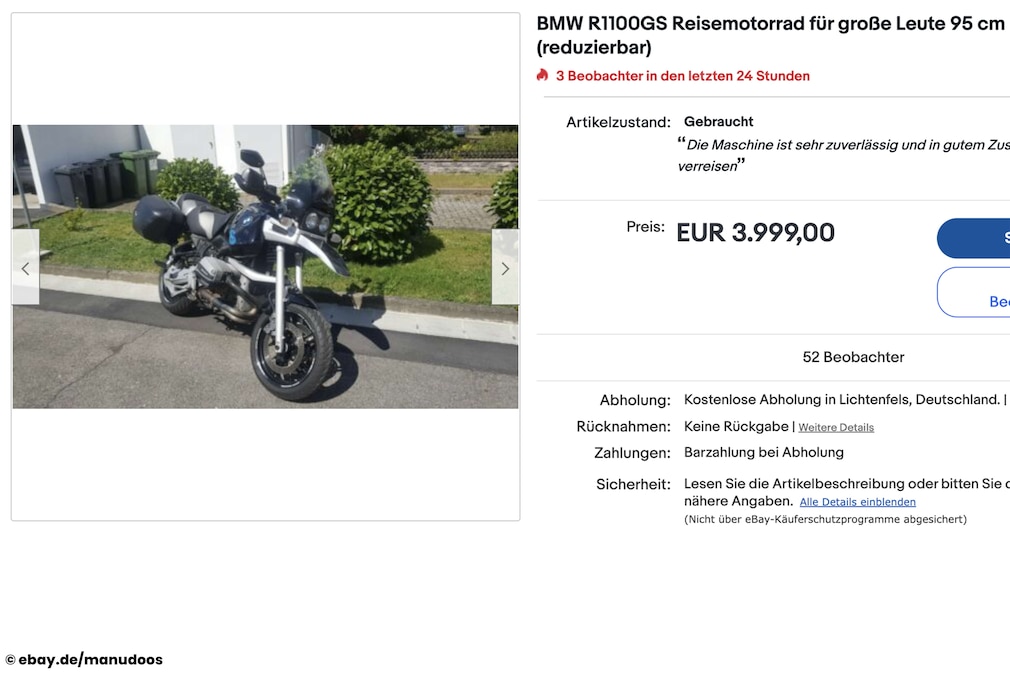 The seat height is currently 95 centimeters and, according to the information, is suitable for a particularly tall person behind the handlebars. If you are interested, the seat height can be reduced. The seat can be adjusted and there are shorter spring struts.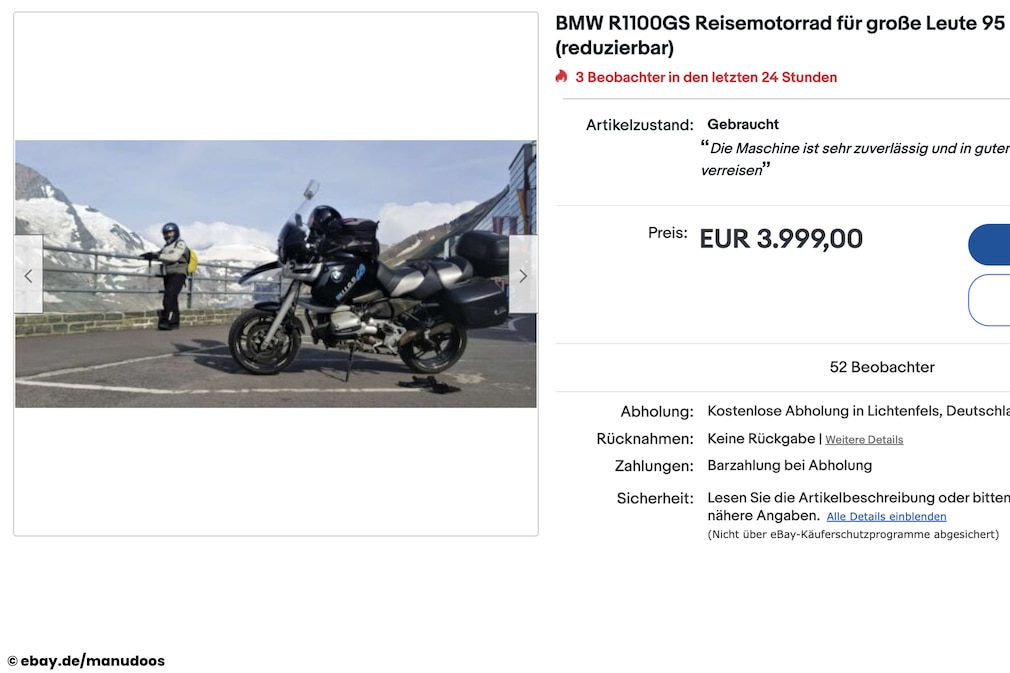 The two-cylinder boxer
R 1100 GS
delivers 80 hp and is started electrically. The drive is via cardan. There is ABS, heated grips, a 23 liter tank, hand protectors, USB sockets and white indicators on board, among other things.
The price includes a case system, sports footrests and an adjustable mobile phone holder with induction charger.
The last maintenance could indicate good maintenance

The front strut was donated by a BMW
R 1100 GS Adventure
. So it's longer, which puts the machine higher. A BMW donated synchronized injection nozzles with four-point injection
R 1200 GS
.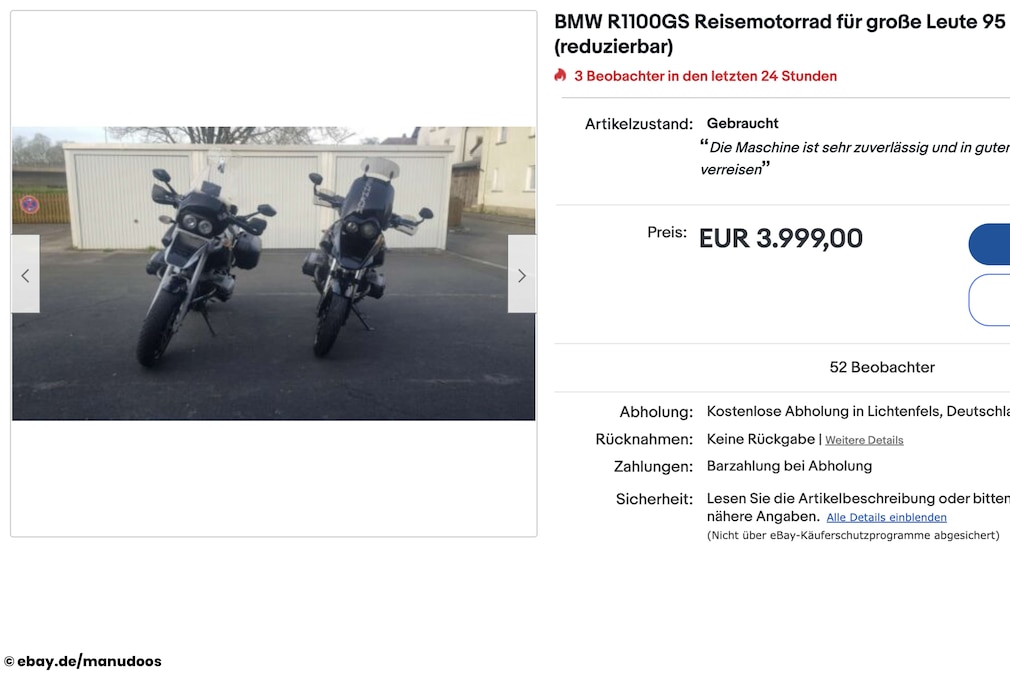 The sports air filter got a cleaning and new oil, the valves were adjusted. On top of that, the alternator received a new ribbed belt.
This is what you should know about the BMW GS before you buy it
If you are interested in the BMW, you should definitely make an appointment to view it on site. Checking a used motorcycle starts with looking at the condition of the brakes and ends with checking whether the steering head bearing engages when you move the unloaded front wheel from side to side.
Rubber components and history should be checked

A particularly important test point for motor vehicles that are a few years old are the rubber components. Rubber loses its softeners over the years and becomes porous. For example, all hoses should be examined carefully.
The history should be as comprehensible as possible. This is especially true when the mileage is high.
What care has the BMW received? Have inspections been carried out at the BMW dealer? What workshop invoices might there be? Who drove the BMW where and how? This mainly applies to off-road use and heavy cornering.
If the offered GS is good, then the asking price is realistic. And not only that – in comparison, this is BMW GS Cheap.