Cars
BMW R 18 Tattooed Chopper "El Boxeador": BMW R 18 as Harley
BMW Motorrad has been poaching the traditional Harley-Davidson territory with the thick R 18 since 2020. The Bavarian cruiser bike knows how to impress with the most powerful BMW boxer ever built. The mighty two-cylinder engine generates 91 hp from exactly 1802 cubic centimetres. The potential customer can already choose from numerous versions from the R 18 Classic to the R 18 Transcontinental. And each individual version can be further refined with the help of an extensive range of accessories from the manufacturer.

In Canada, BMW Motorrad has now gone one step further. There, three motorcycle tuners were each given a BMW R 18 in order to create a personal dream bike on their basis. Jay Donovan of Victoria, British Columbia, Konquer Motorcycles of Kelowna, British Columbia and Augment Motorworks of Toronto, Ontario took up the challenge.
Motorcyclists can use that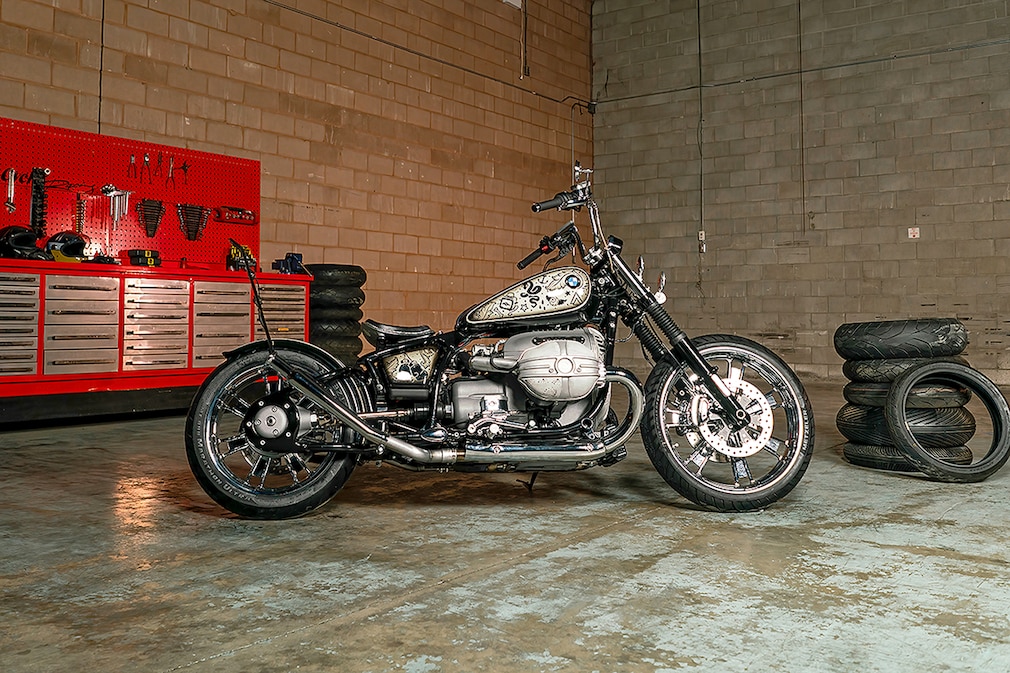 Even Peter Fonda would probably have driven the Augment-R 18
Anyone who sees the tattooed chopper named "El Boxeador" from Augment Motorworks for the first time probably immediately thinks of the cult film "Easy Rider" starring Hollywood star Peter Fonda. Augment Motorworks' Nick Acosta has brought classic US chopper styling to the R 18, outfitting it with a sissy bar, handcrafted headlight mount, mini ape hanger handlebars, custom exhaust system and custom seat. Classic tattoo motifs adorn the varnish.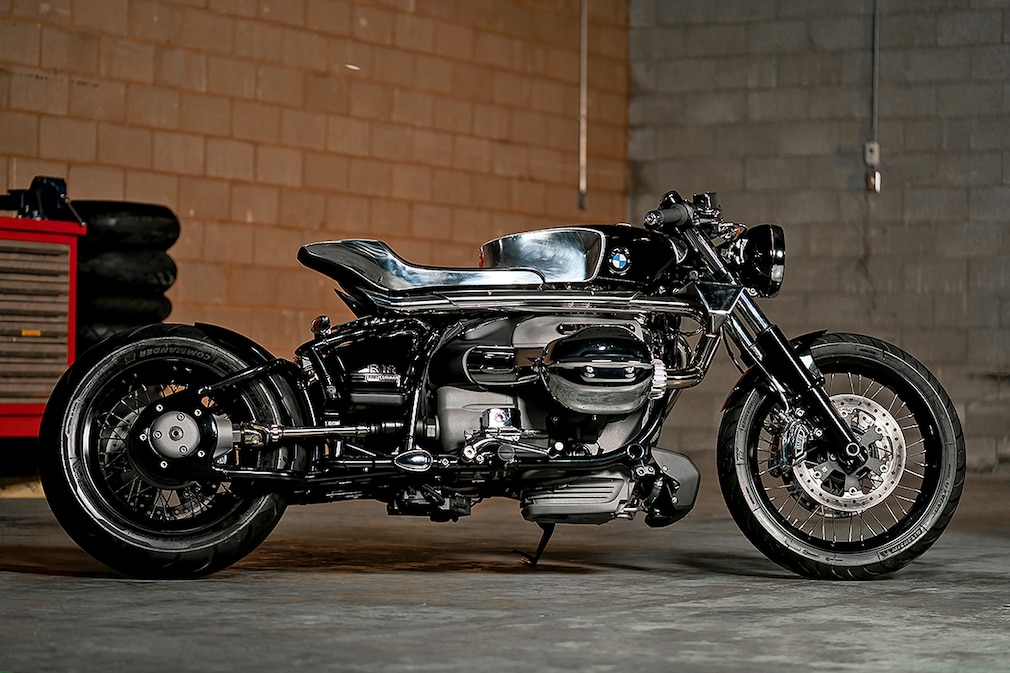 Bare metal on Jay Donovan's BMW R 18

Jay Donovan approached the task differently. He focused his "Future Cafe" design on metalworking. The exhaust system runs above the cylinder heads and ends below the seat. Donovan redesigned the tank as well as the upper part made of brightly polished aluminum. Shortened front and rear fenders form an interesting contrast.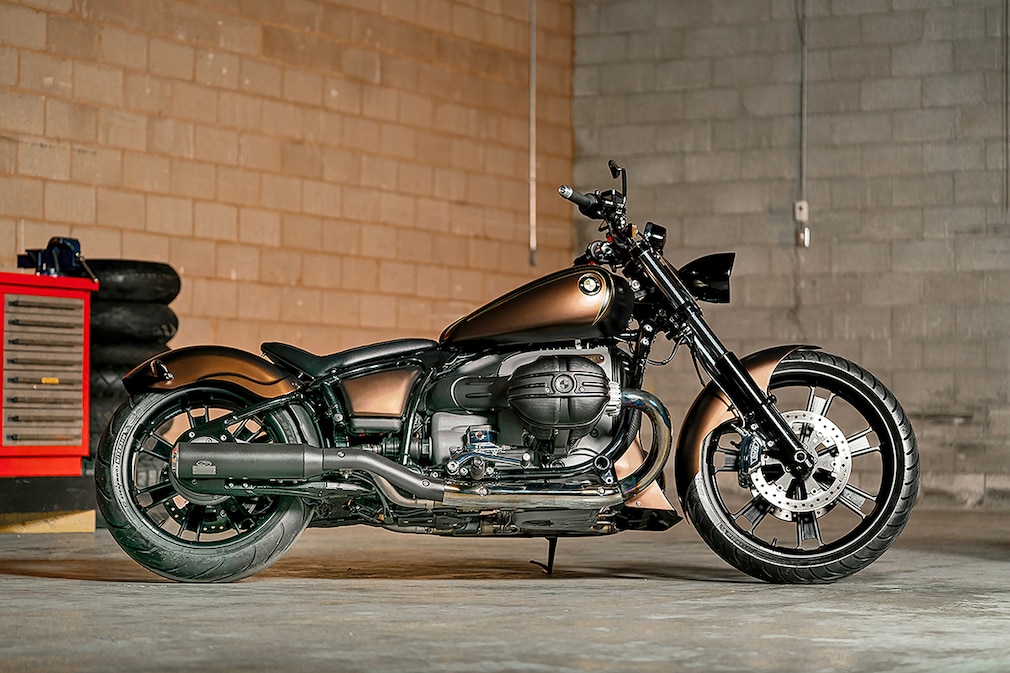 The bike from Konquer Motorcycles has potential for a special model
BMW Motorrad calls the R 18 Diamond Custom by Rob Thiessen and his team at Konquer Motorcycles a Factory Custom. Translated, this could mean something like: "We believe the vehicle has what it takes to become a special model." The machine features a custom bronze metallic pinstripe paint job, modified front and rear fenders, and a handcrafted seat. The exhaust is electronically adjustable and the BMW logos have been painted in gold.