Cars
BMW X3 xDrive 30d vs. BMW X5 xDrive 30d: Diesel SUV under test
A comparison of the two BMW SUVs X3 and X5 shows how our cars are growing: At 4.71 meters long and 1.89 meters wide, the X3 is now the same size as the first X5. The current X5 is 4.92 meters long and two meters wide. This can be a problem when looking for a parking space; also most garages or
parking garages
are not really made for it.
Selected products in tabular overview

| | | | |
| --- | --- | --- | --- |
| | BMW X3 xDrive 30d | RRP from EUR 62,600, savings of up to EUR 8,435 | |
| | BMW X5 xDrive 30d | RRP from EUR 76,800, savings of up to EUR 9,862 | |
The X3 is pleasantly spacious, even in the rear, but the sprawling X5 adds a few centimeters everywhere – huge. Also with the luggage. The X3 swallows up to 1600 liters, the X5 with a split tailgate even up to 1870 liters. Only in the X5 BMW builds two folding seats for the third row (1700 euros extra).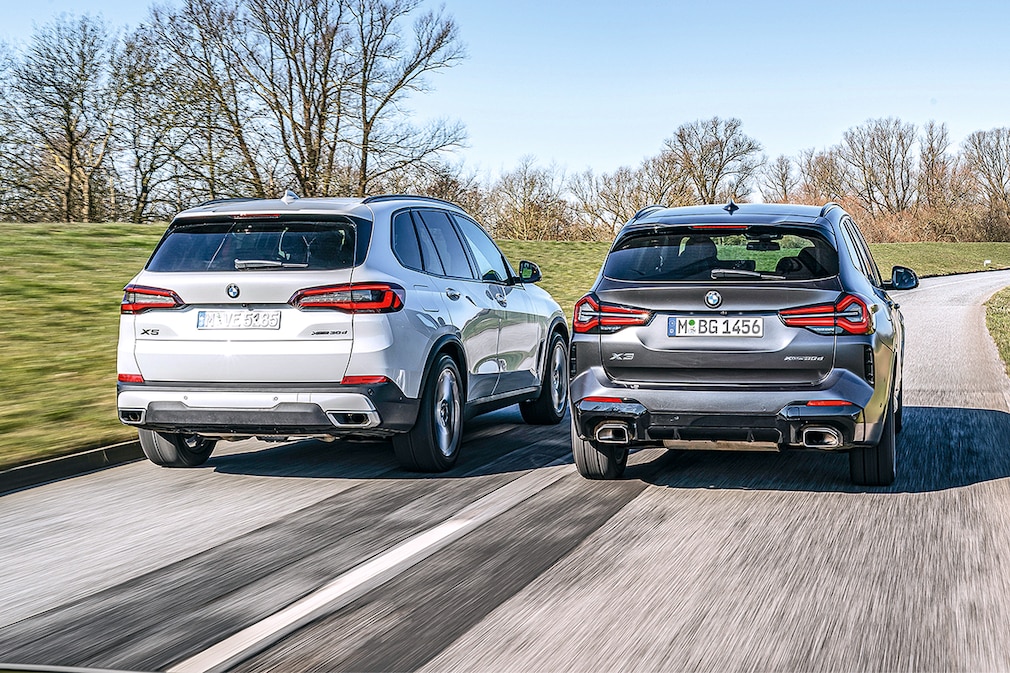 The in-line six looks good on the X3 and X5

We recommend the 3.0 liter in-line six-cylinder diesel engine. With power, culture and a quiet, sonorous euphony. The as always famous ZF eight-speed automatic shifts quickly and smoothly. The driving performance is very sovereign with both. The X3 drives livelier and more agile, is designed tighter with adaptive dampers (1000 euros). The direct, precise steering feel some as nervous.
Six-cylinder, turbo diesel
Six-cylinder, turbo diesel
The X5 with air suspension (2100 euros, not available for the X3) cushions more gently and remains calmer. But still very handy – remarkable for its size and weight.
Don't expect bargains

It gets expensive at the checkout: the X3 xDrive 30d is in the list from 62,600 euros, the X5 xDrive 30d from 76,800 euros, both always included four wheel drive, automatic and some more. An off-road package (including four driving modes, differential lock and underrun protection, 2950 euros) is only available for the X5, as is rear-wheel steering (1250 euros). The trailer hitch costs 1150 euros for the X3 and 1200 euros for the X5.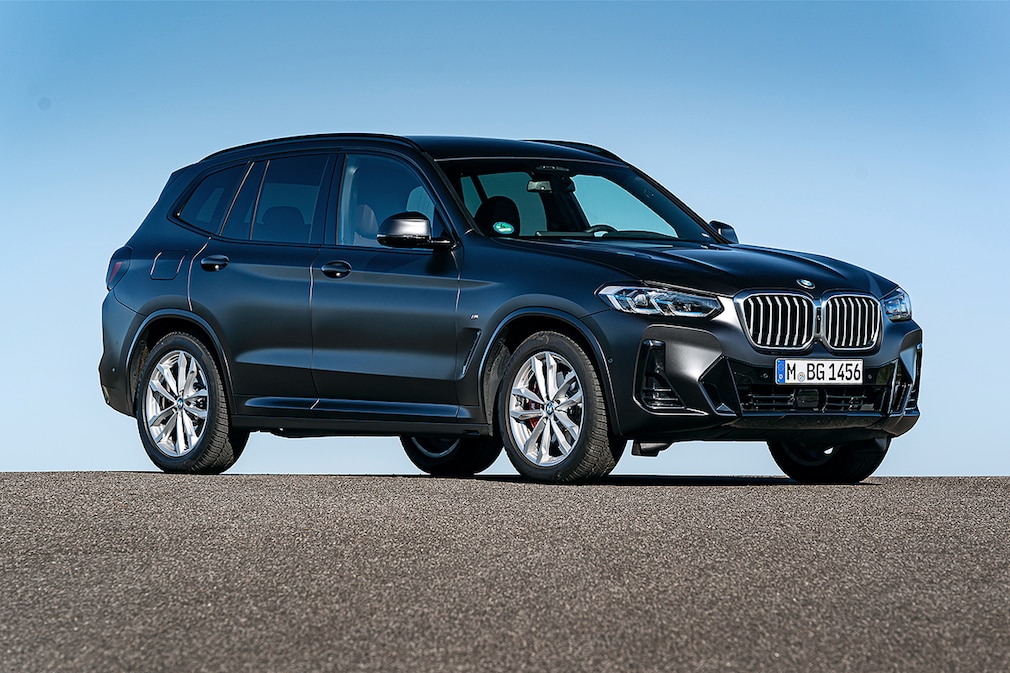 In the test, the X3 consumed 7.5 liters of diesel per 100 km, the X5 8.3 liters, both very good values ​​in view of the driving performance. The insurance type classes are noticeably cheaper for the X3.