Cars
BMW X5 / X6 used: Info, prices, strengths and weaknesses
BMW builds SUVs for every taste. X5 and X6 are among the most agile and handy representatives in the upper class. Less top at TÜV: oil loss and chassis. The most important information for used car buyers from the AUTO BILD TÜV report!
BMW X5 / X6 (type F15 / F16)

Construction time: 2013 to 2018
Engines: 218 hp (25d) to 575 hp (M)
Price: from 19,000 euros
Occupant safety (Euro NCAP crash test): not tested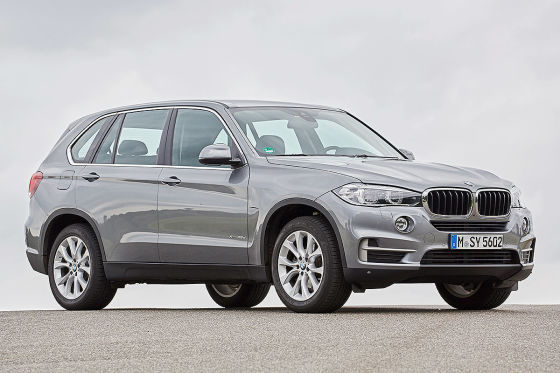 That's him: The X5 and its offshoot X6 are polarizing mountains of sheet metal that do not hide the fact that eco is not at the top of the list. All the more astonishing: For the first time, the F15 is also available with four-cylinder and rear-wheel drive – standard consumption of 5.3 l diesel! Otherwise is All-wheel drive compulsory, iDrive now has gesture control, the automatic (standard) always eight levels and the interior up to seven seats. Processing? Finally arrived in the luxury class, but not quite at Audi level.
He can do that:
Serve connoisseurs, whiz quickly through the curves with easy handling, despite an empty weight of up to 2.3 tons. A hybrid serves as an environmental plus; motor masterpiece is that
M50d
with triple turbo.
All diesels meet the Euro 6 standard!
That causes trouble: Apart from the chassis, little. The panorama roof tends to crackle and let rain in. A service campaign concerned the control software, which is supposed to eliminate problems with start-stop and air conditioning. Some callbacks because of the electric power steering and security gaps in the connected drive system that allowed unauthorized persons into the car. 2019: Risk of fire due to a possible leak in the exhaust gas recirculation.
BMW X5 / X6 (type E70 / E71)

Construction time: 2006 to 2013
Engines: 235 PS (3.0d) to 555 PS (M)
Price: from 5900 euros
Occupant safety (Euro NCAP crash test): not tested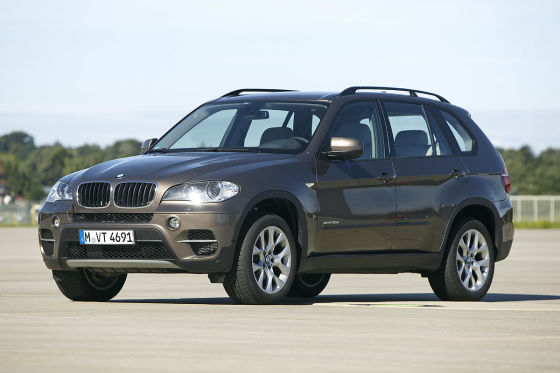 That's him: Practically grown in length by 20 centimeters – and thus finally with class-appropriate space and a third row of seats in the surcharge list. However, this can only be expected of children. All-wheel drive and six-speed automatic are standard from the Facelift (June 2010) with eight levels. Improved: the processing. On board as standard: iDrive with eight-inch screen.
He can do that: Reliably versatile, plus being relatively athletic. And finally with decent suspension, which is very beneficial for long-distance comfort. Terrain is still not his thing. On the German market, the three-liter diesel dominates, which BMW used in various levels from 235 to 381 hp. Those who like to fill up with petrol often can do so with the three-liter six-cylinder and the 4.4- and 4.8-liter V8. The all-wheel drive system has been called xDrive since 2008 and works electronically.
That causes trouble: Few customer complaints, but a few recalls: Burning diesel filter heater, rear brake discs and stabilizer, breakage of the alternator bracket, leaking power steering, failure of the turbo cooling on the V8.
TÜV judgment
landing gear
Ball joints that are worn out prematurely are a typical problem. Correspondingly, faulty axle suspensions are too often complained about in both series. Springs and dampers are not free of defects, but remain below the quota. In both cases there are occasional defective steering systems. There's rust 0.0.
light
The headlights spoil the overall impression, they are disproportionately often complained about. But there is little to criticize about their settings, the rear light and the indicators.
Brakes
The service and parking brakes work reliably in both generations. The brake lines do an exemplary zero lap. The brake disc wear remains below the class average. Defective brake hoses give the oldest E70 a little more trouble.
environment
There is messing about and pounding: Oil loss is above average from the first HU and increases in the E70 to a fat 16.6 percent for the eleven-year-olds. At the AU, too, both models are stumbling. Very neat: the exhaust systems.