Cars
BMW Z4 LCI (2023): Fresh Z4 with standard M package
The BMW Z4 has been around for 20 years now as the successor to the legendary Z1 and Z3. The third generation of the Roadster has been in production since 2019, and the Bavarian is due for a revision for the 2023 model year. The first models will be delivered in November 2022.

Visually, Bayern have the Z4 only gently applied. The air intakes in particular have been redesigned, and the M sports package is now standard on all engines, which can be enhanced with black trim strips and new rim designs.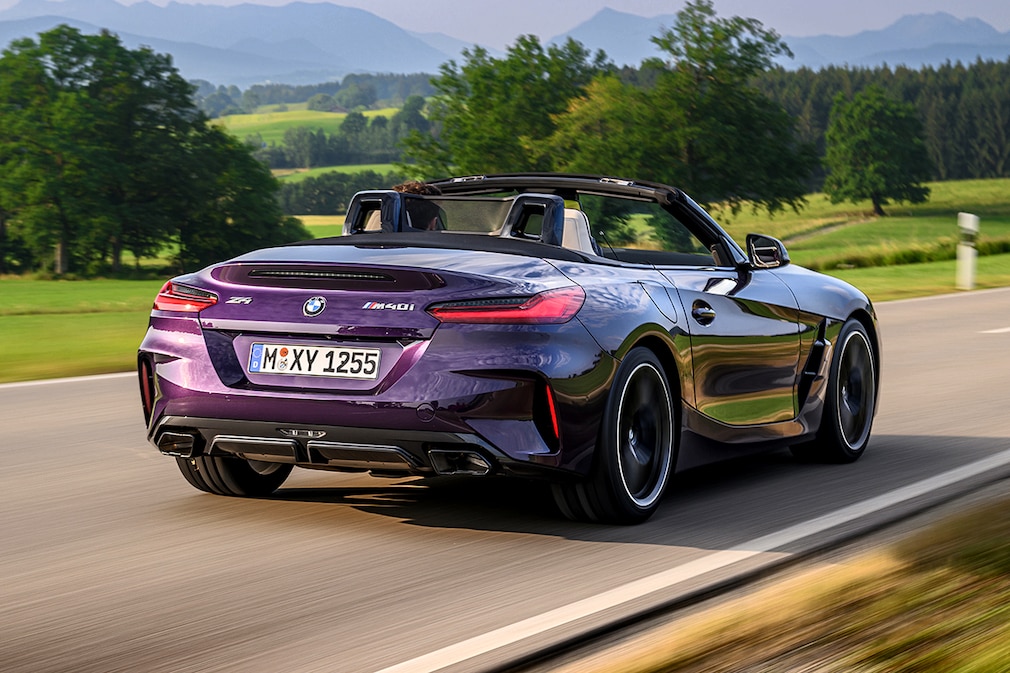 The previous equipment lines Advantage, Sport Line and M Sport will be omitted in the future. Headlights and daytime running lights retain their signature and are now optionally available in a dark housing. In addition, the adaptive LED headlights must also be ordered.
Fresh Z4 with more extensive standard equipment

BMW has also held back in the interior. Instead of the curved display, as is also used in the 3-facelift, there are still the two individual displays here. Classic buttons and the rotary pushbutton of the iDrive are still on board.
The upgraded standard equipment is new here. A through-loading option, heated seats, parking sensors, automatically dimming interior mirrors and dual-zone automatic air conditioning will always be included in the future.

Four- and six-cylinder with rear-wheel drive

There are no big surprises when it comes to the engines, the three petrol engines remain. The start makes the
Z4
sDrive20i with two-liter four-cylinder and 197
hp
. The sDrive30i is positioned above it, also with four cylinders and 258
hp
. The top engine is the Z4 M40i with six cylinders and 340
hp
.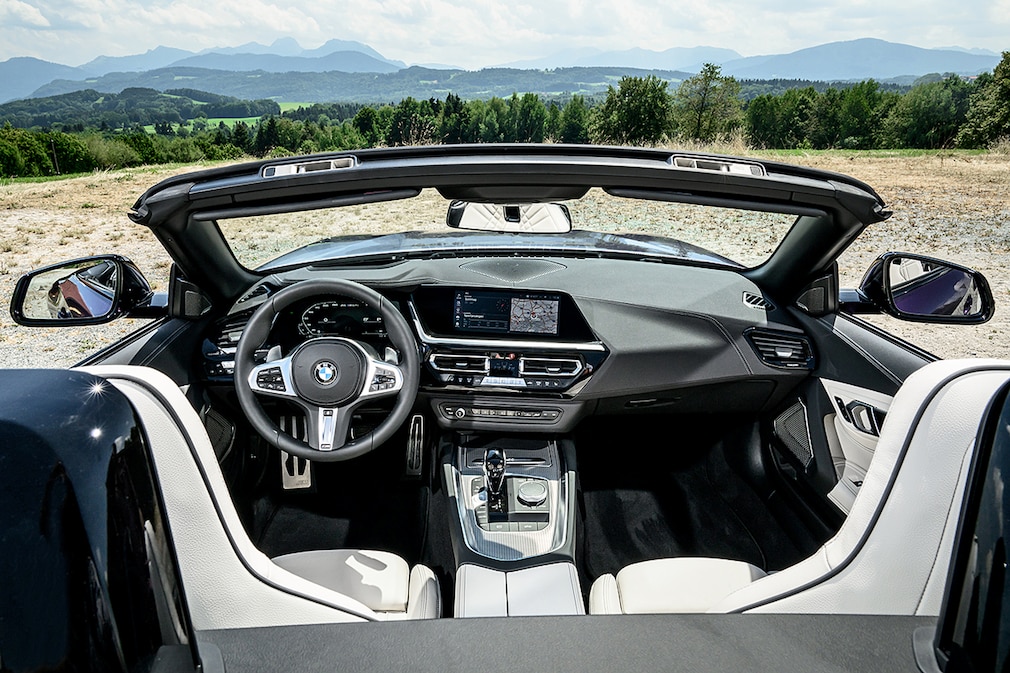 All variants come with rear-wheel drive. In the entry-level model, purists can look forward to a six-speed manual transmission. The 100 mark falls after 6.8 seconds (6.6 seconds with the optional eight-speed automatic transmission), and the top is 241 km/h.
Technical data at a glance:

From the Z4 sDrive30i, the eight-speed automatic is used as standard. In the top version, 100 km/h are cracked after 4.5 seconds. There will be no Z4 M even with the facelift.
In terms of price, the fresh Z4 starts at at least 48,500 euros, and the sDrive30i is due from 59,300 euros. If you opt for the Z4 M40i sports variant, you have to put at least 66,900 euros on the table.