Cars
Brabus Mercedes EQS (2022): more range thanks to Brabus tuning?
Since it was founded in 1977, Brabus has made a name for itself worldwide with the refinement of Mercedes models. The Bottrop-based company is now offering a tuning kit for the all-electric Mercedes EQS, which is even supposed to improve the range. Is this the future of tuning?
The air resistance of EQS However, improving it again is not an easy task. After all, the electric sedan with a drag coefficient of 0.2 is one of the most aerodynamic cars.
Optical details with carbon parts, a new front lip and 22-inch forged wheels should not only ensure the "1-Second-Wow" effect advertised by Brabus, but also improve the aerodynamics.
Brabus promises up to 56 km more range

According to Brabus, the rear diffuser, side skirts and front lip ensure that the aerodynamic lift of the EQS is reduced by up to 40 percent, while an additional lowering (up to 15 millimeters at the front and 25 millimeters at the rear) should reduce drag by up to 7.2 percent. The performance of the electric sedan remains unchanged.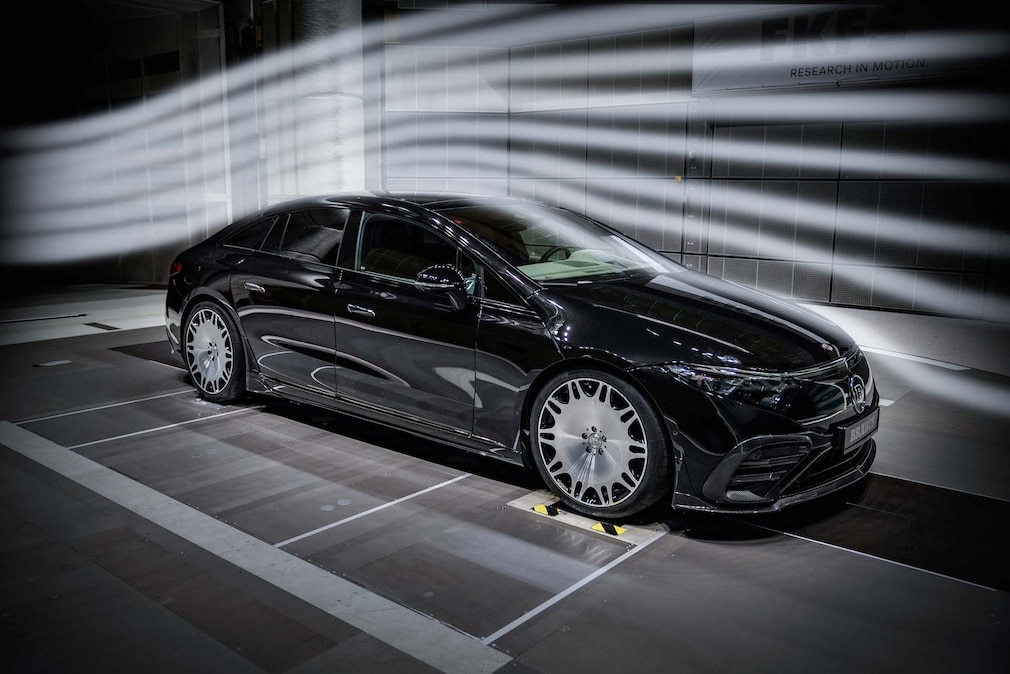 Even in the basic version, Mercedes promises a range of up to 783 kilometers according to WLTP for the EQS 450+ (245 kW/333 hp); that would mean a good 56 kilometers more after the Brabus tuning.
The price for aerodynamic tuning has it all

Anyone who is now interested in Brabus tuning at the EQS must also have the necessary money ready. For the optics package with "wow" effect and lowering, around 21,300 euros are due, the forged wheels "Monoblock Z" cost at least 6426 euros. The basic price for the EQS 450+ is currently 107,326 euros.