Cars
Brabus Porsche Taycan Turbo S: E-sportsman from the Mercedes tuner
Tuner Brabus thinks outside the box and, in addition to Mercedes, will also take care of other manufacturers in the future. One of the first projects by other brands is the Porsche Taycan Turbo S. The electric sports car from Zuffenhausen has been beautified with body parts made of carbon, rims and a completely redesigned interior.
(Brabus tunes the Rolls-Royce Ghost)
Improved cooling

When it comes to body kits, Brabus likes to overdo it, Widestar G Classes and the likes spring to mind immediately. In comparison, the in-house Taycan cure is reserved. The front is adorned with a new apron including flaps, side air inlet attachments and a central panel. The add-on parts are intended to provide both the brakes and the cooler with airstream more efficiently. There are also side skirts with flaps, a rear diffuser and a three-part spoiler. Brabus promises that the body kit will reduce lift at high speeds. All add-on parts are made of carbon and have either a matt or glossy clear coat.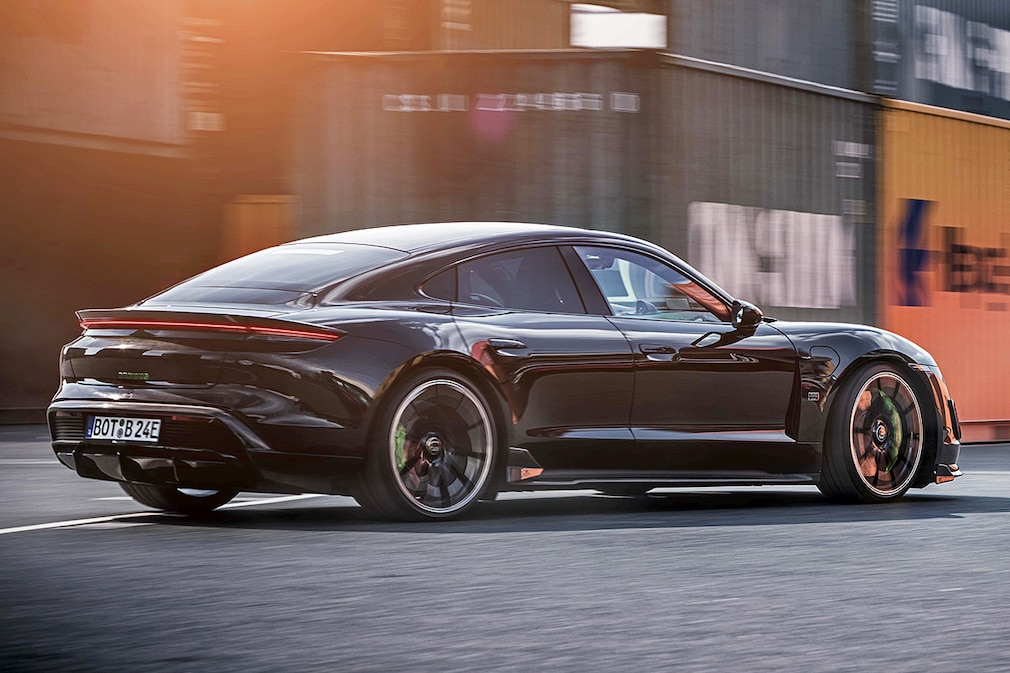 The new appearance is rounded off by 22-inch rims, which are 9.5 inches wide at the front and 11.5 inches at the rear. The rims are fitted with tires in the dimensions 265/30 and 315/25. Lowering it by 20 millimeters further lowers the center of gravity of the Taycan Turbo S and also ensures an even sturdier appearance. (These are the best summer tires 2022)

Loud interior

In the interior, Brabus traditionally makes everything possible that customers want. In order to show what is going on, the photo specimen was given a color treatment, which is only inadequately described with the title "conspicuous". The entire interior is covered with a green and black leather microfiber mix. Even the pedals, decorative panels and stitching are bright green. If you want, you can also order colorful switches, ventilation nozzles and more. Carbon parts resume the material selection of the body kit.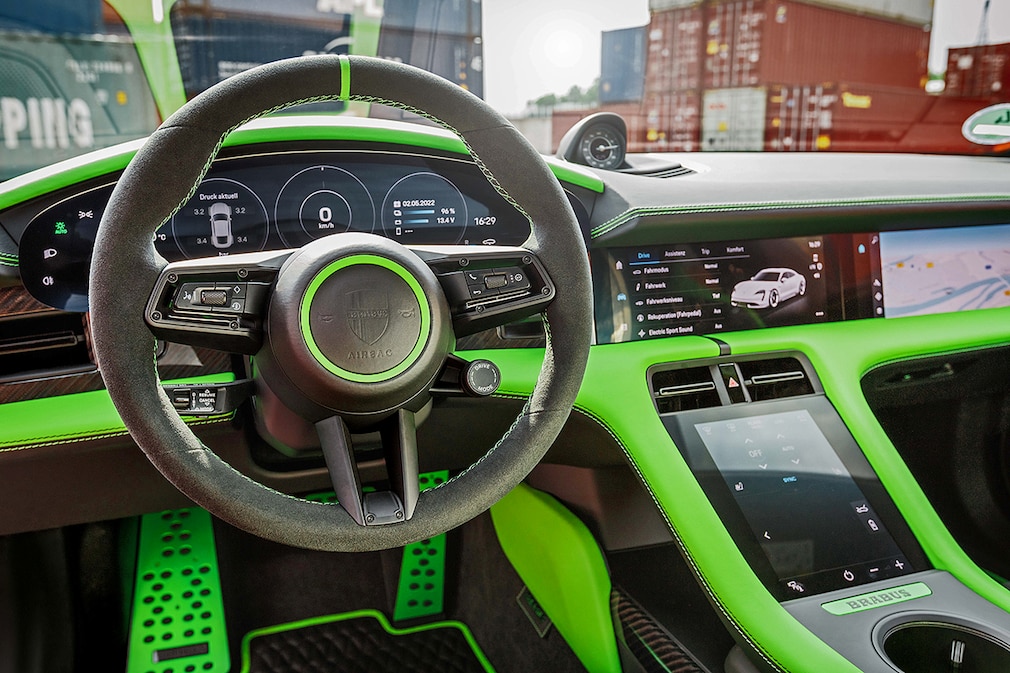 When it comes to the drive, Brabus leaves the Taycan Turbo S as standard. No shame, after all, the 761 hp electric racer hurls itself from 0 to 100 km/h in 2.8 seconds and only stops at 260 km/h. Small digression: Brabus' first tuned electric car is not the Taycan. Hands are also applied to the electric Smart Fortwo, and Brabus subsidiary Startech is tuning the Tesla Model 3. Brabus apparently has even more in the pipeline for the Taycan and gradually wants to introduce more tuning parts for the sedan. Brabus reveals what the current tuning costs on request. A Taycan Turbo S is available as a sedan from 186,574 euros, a basic Taycan from 86,733 euros.