Cars
Brabus Rolly-Royce Ghost: tuned noble yacht with 700 hp
Brabus cannot really complain about too few orders. Despite being limited to the Mercedes brand and its derivatives, it has become one of the world's largest tuners since it was founded in 1977. Sure, Land Rover, Aston Martin, Tesla and Co. are also refined with Startech. But the Brabus brand also seems to have more plans and is now also taking care of Porsche and Rolls-Royce. The first project from the British high-end manufacturer is a Ghost. Brabus gives the sedan a smooth 700 hp and a noble, sporty appearance.
Carbon parts with selectable finish

Brabus helps the optics with a carbon body kit, among other things. It consists of a front lip, inserts for the front air intakes, a rear spoiler lip and a rear diffuser. The parts come in either glossy or matt carbon. The Brabus-Royce is not quite as martial as the Spofec creations, but it would probably not be the right thing to chauffeur royal nobility after all. If you like it even more striking, you can also order the parts in a contrasting color. Rims in 21 or 22 inches make the 5.55 meter sedan look even more massive, especially in combination with the lowering of 30 millimeters all round.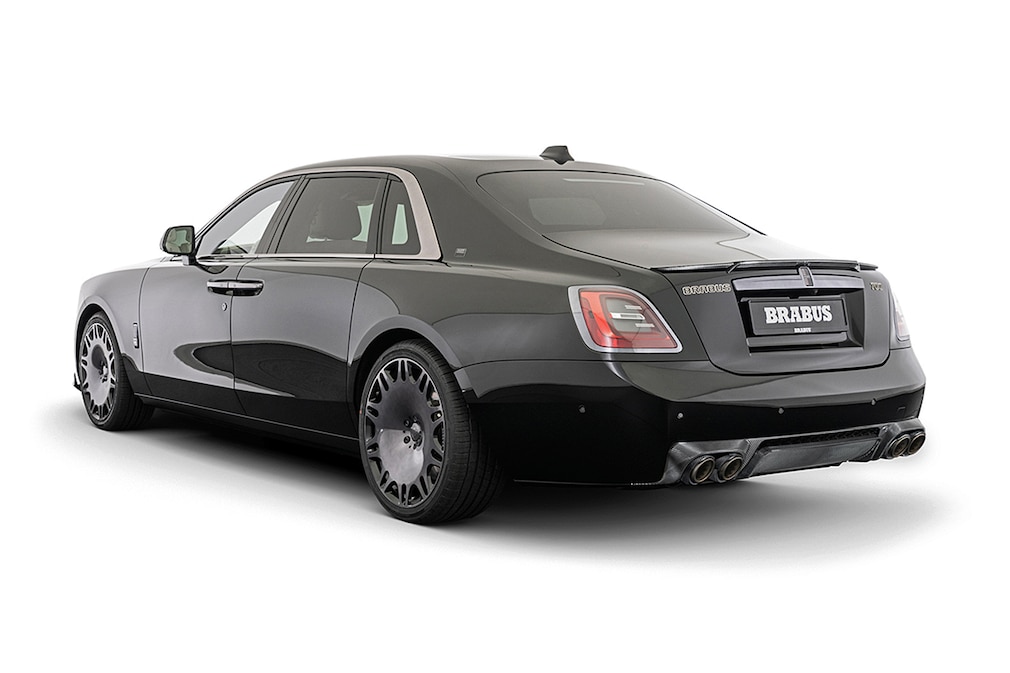 Massive performance with masses of weight

The 6.75 liter biturbo V12 in the bow takes care of the propulsion. Normally, displacement increases are the specialty of the house. But that was not necessary with a performance increase of 129 hp, which was low by Brabus standards. Instead, the 12 ender is doped from 571 to 700 hp by optimizing the map and the torque is increased from 850 to 950 Nm. The 2.5-ton colossus rolls from 0 to 100 km/h in 4.6 seconds (-0.2s), the top speed remains limited to 250 km/h. A stainless steel flap exhaust system with carbon-coated titanium tailpipes optimizes the sound. They are also available for the standard exhaust system, but according to Brabus you have to live with a small loss in performance.
A free hand when configuring the interior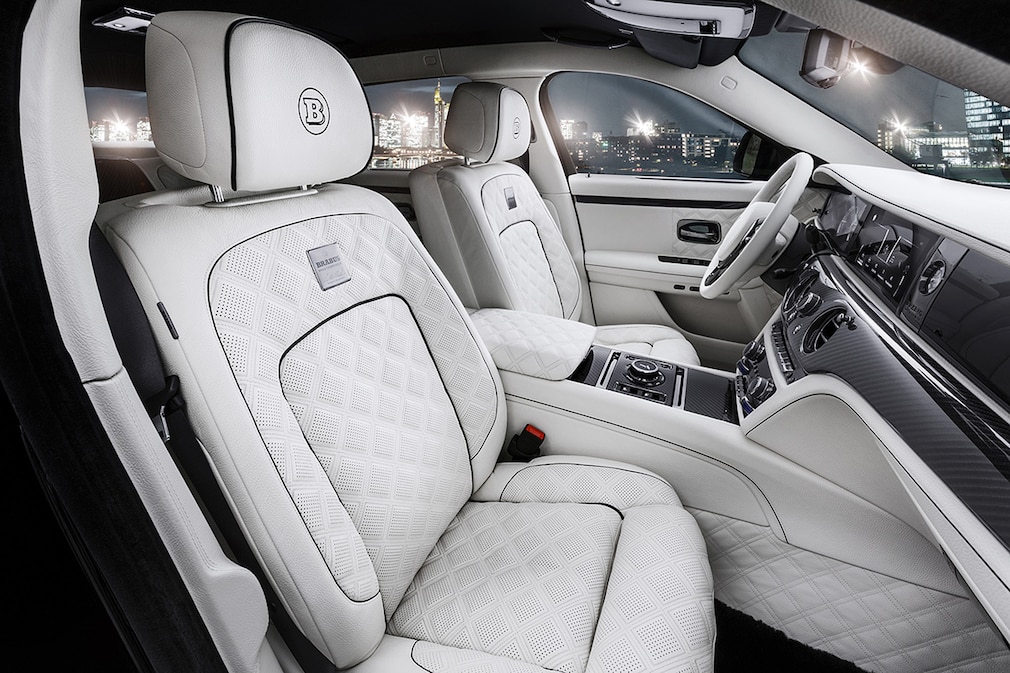 In the interior, Brabus has always made all wishes come true. That doesn't change with Rolls-Royce either. In general, customers can order and configure everything they want and how they want. In the photo vehicle, Brabus has laid light-colored leather with black piping. And everywhere, from the seats to the footwell. There is also an Alcantara headliner, aluminum pedals and trim parts and an illuminated carbon door sill panel. The tuner reveals the costs on request. A "basic" ghost is available from around 300,000 euros.