Movies & Series
Bram in the Neighborhood Marathon of Bram Krikke: 100 episodes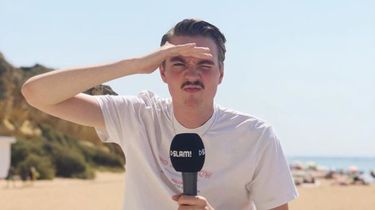 SLAM! Friday afternoon started with a marathon of the popular YouTube series Bram In The Neighborhood.
In the nearly one hundred episodes, Bram Krikke takes to the streets with "a burning question". The series is known for the uncomfortable but especially hilarious situations with unknown people. Last year Krikke won a Best Social Award.
Krikke stopped at the peak
Last July, Krikke announced that he would stop the online series that was shown on the YouTube channel of SLAM !. The last episode was watched nearly a million times. Now, almost a year later, fans get a repeat of all episodes.
The marathon can be seen on SLAM on Friday, Saturday and Sunday between 4 pm and midnight! TV and the YouTube channel of SLAM! Series. All episodes are played in random order.
Million subscribers
SLAM! has over 1 million YouTube subscribers. This gives the radio station the largest range online compared to all other Dutch radio stations. SLAM! has three YouTube channels of its own; SLAM! Music, SLAM! Radio and SLAM! Series. On the latter is the whole weekend Bram In The Neighborhoodmarathon to see.
The live stream of the marathon can be followed via this link.
NewsABC.net