Politics
Brazil reports almost 20,000 new corona cases in 24 hours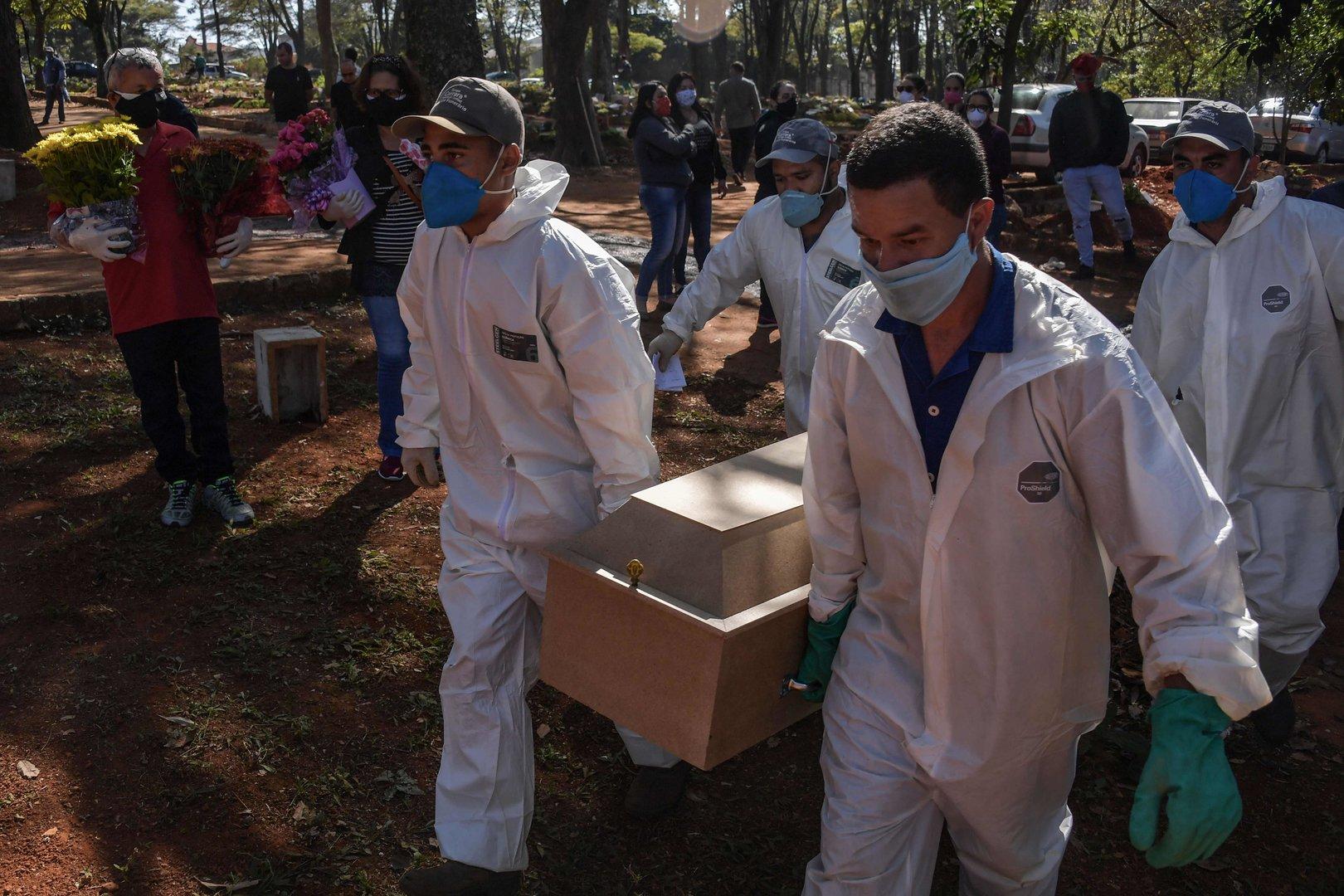 So far, almost 19,000 corona deaths have been reported in Brazil.
For the first time Brazil almost 20,000 New infections with the Coronavirus registered within 24 hours. The Ministry of Health in Brasilia reported 19,951 new corona infections and 888 deaths related to the disease on Wednesday (local time) virus. Tuesday had that Ministry of Health for the first time over 1,000 corona deaths more than reported the previous day.
Almost 19,000 dead
After the weekend, when the laboratories are back in full employment, climb in Brazil the numbers of the corona evidence and the reported Deaths in connection with the virus usually on. In total there are 210 million people in the most populous country Latin America According to official information, 18,859 patients in connection with the virus died, 291,579 people have been shown to be infected. Brazil is based on data from the US University Johns Hopkins in sixth place in the number of fatalities, in third place in the number of infected people among the most severely affected countries – behind United States and Russia. Among other things, the number of unreported cases is likely to be much higher due to the lack of tests and laboratory results that have not yet been evaluated.
"Mega Holiday" in Sao Paulo
Sao Paulo, one of the biggest cities Latin America, remains with 5,363 dead – more than China – one of the hardest hit Brazilian cities. A mega-holiday began on Wednesday until Monday, for which the city council had preferred several public holidays from other months. Experience has shown that on weekends and public holidays, more residents succeed in adhering to the restrictions of public life. According to a report from the "G1" portal, the day started with less traffic than usual, but with shops and people open on the street.