Cars
Bridgestone tires for electric cars: running shoes for the Enyaq
The Skoda Enyaq has been a hit with customers and has been sold out for months. The coupé version looks even sleeker than the normal Enyaq and offers hardly any less everyday benefits.
With the sloping roof, a new top model with 220 kW / 299 hp is making its debut. Last but not least, high-tech tires from Bridgestone make economical consumption possible despite all the dynamics.
With a length of 4.65 meters, the coupé is four millimeters longer than the Enyaq and at 1.62 meters the same height. The width and wheelbase are also the same at 1.88 and 2.77 meters respectively.
There are 19- to 21-inch wheels from Bridgestone, Matrix LED headlights and LED taillights. The striking Crystal Face, in which 131 LEDs illuminate the vertical ribs and the horizontal bar of the grille, is available as an option for the Enyaq Coupé.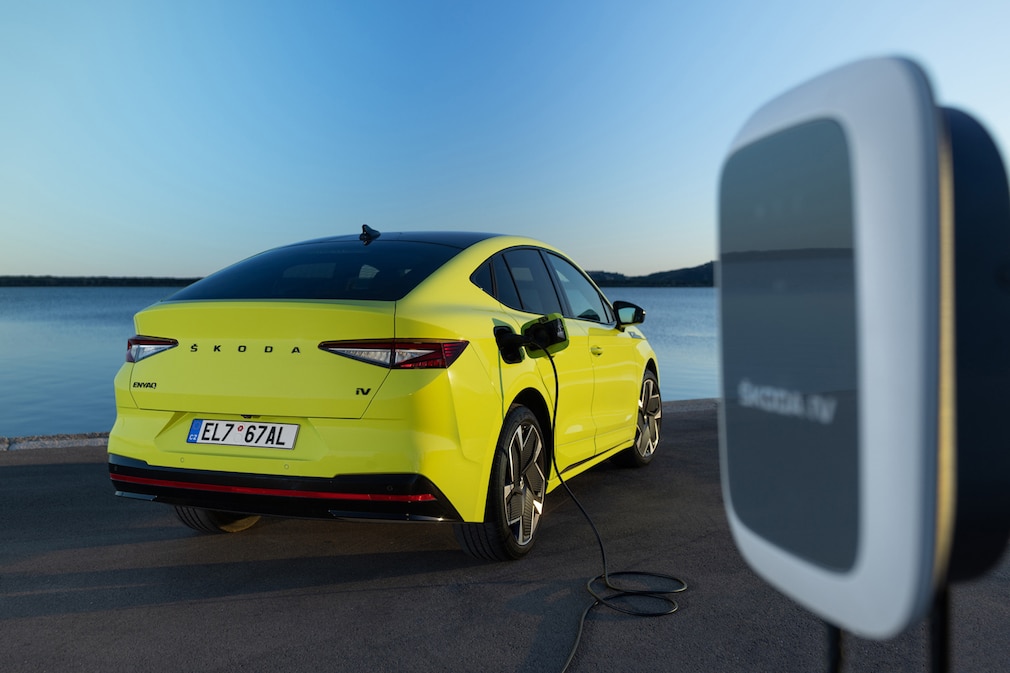 The new coupé model variant is available specifically as an RS version with 220 kW / 299 hp / 465 Nm, which ranks above the previous top model Enyaq 80x with 195 kW / 265 hp / 425 Nm. Since the cW value of 0.23 is lower than that of the normal Enyaq, the version with the 82 kWh battery pack has a maximum range of over 500 kilometers.
Enliten lightweight tire technology reduces rolling resistance
In contrast to the normal Enyaq models, where propulsion is already over at 160 km/h, the RS Enyaq, like the VW ID.5 GTX and Audi Q4 E-Tron 50 Quattro, can still drive at speeds of 180 km/h, before the electronics brake the car.
In addition to the aerodynamics and the efficient drive on both axles, a maximum range of up to 529 kilometers without a charging stop is ensured not least by the specially developed low-rolling tires of the Bridgestone Turanza Eco type with the so-called Enliten lightweight tire technology, which reduce the rolling resistance by up to 30 percent and reduced the weight by a fifth.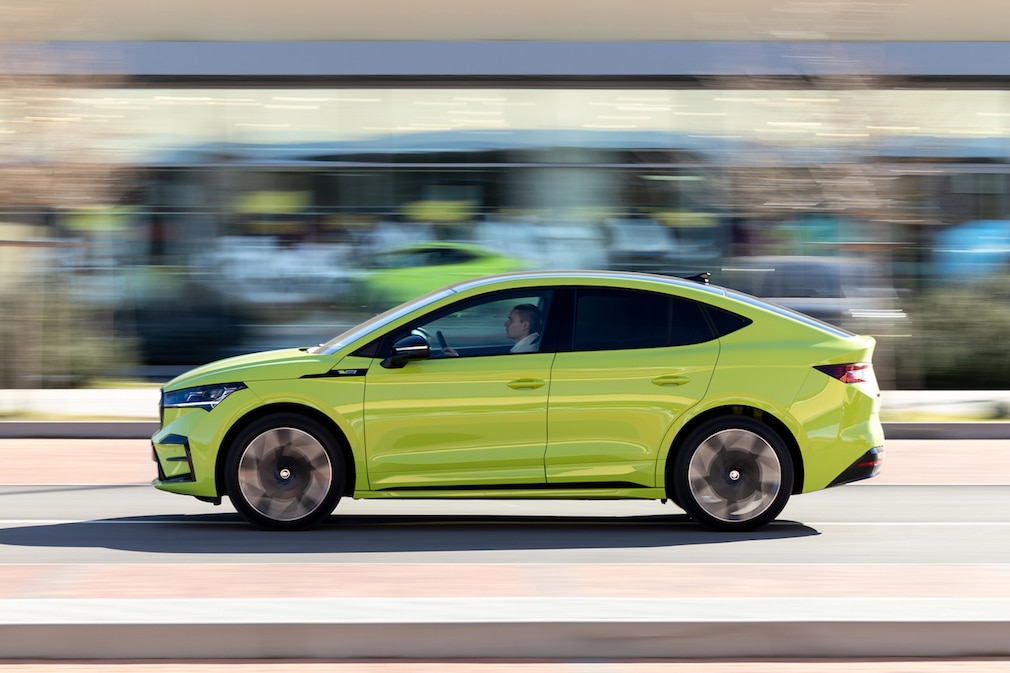 In addition, up to two kilograms of raw material per tire can be saved thanks to the low weight of the Turanza Eco.
The Škoda Enyaq iV is the latest electric vehicle from the VW Group to feature Bridgestone lightweight tire technology, following the Audi Q4 e-tron, the Volkswagen ID models and the Cupra Born.
raw material consumption as well as the CO2-Emissions reduced by up to 60 percent
For the Enyaq iV, the Turanza Eco is available with Enliten in sizes from 18 to 21 inches. When developing the tires for the Enyaq iV, Bridgestone relies on virtual tire development technology that reduces the number of tire prototypes and thus the physical testing effort.
In addition, the technology ensures further advantages for the environment, since the consumption of raw materials and the CO2-Emissions can be reduced by up to 60 percent during the development phase.