Cars
Bridgestone Turanza 6: electrified
Over the past few years, tires have become more than ever a true high-tech component of the car. Electric vehicles in particular have their own special requirements for wheel and tire combinations.
It's not just about the significantly higher weight or the ideal driving behavior of the electric vehicles, but an increased focus on efficiency and sustainability. Here the Bridgestone Turanza 6 sets standards in its segment.
This is not only noticeable through the excellent handling, especially on wet roads, but also pays off through its mileage, which has been improved by more than a fifth compared to its predecessor Turanza T005.
Rolling resistance reduced by four percent
The Bridgestone Turanza 6 offers improved fuel efficiency and, depending on the model, an increased battery range thanks to a four percent reduction in rolling resistance. The aerodynamic rim protection, which reduces the air resistance of the tire while driving, also contributes to this.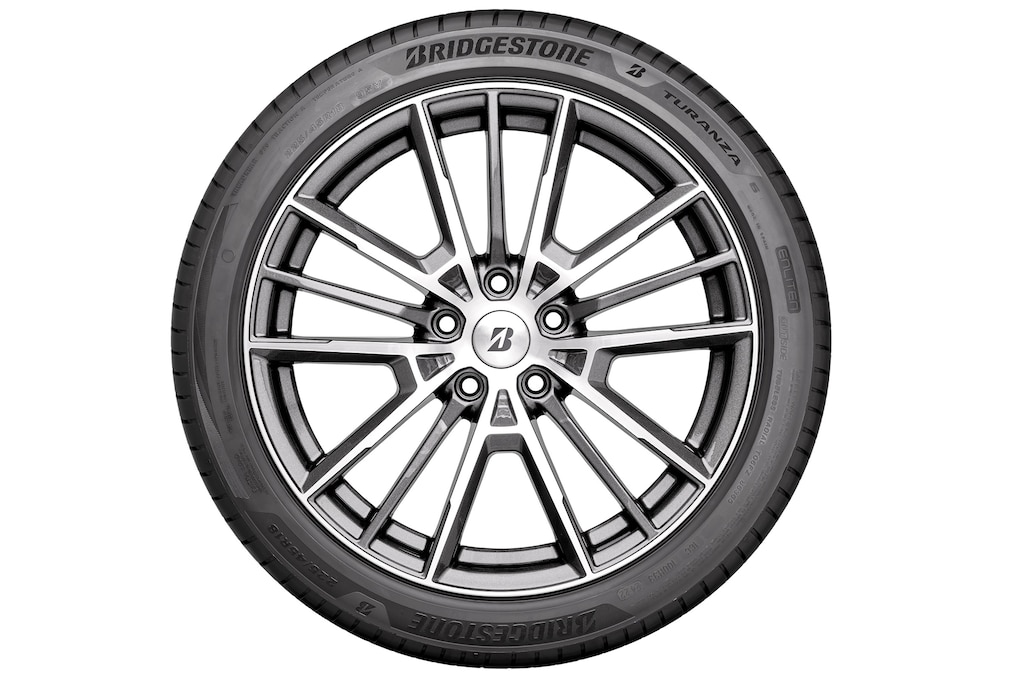 "We are continuously developing our research and development processes to make them more efficient and sustainable," says Christian Mühlhäuser, Managing Director Bridgestone Central Europe. "The new Bridgestone Turanza 6 is a prime example of our passion for technology and confirms our focus on forward-looking innovations."
Turanza 6 developed using virtual tire development technology
The Turanza 6 was developed using virtual tire development technology. This enables the design of a digital tire. In this way, Bridgestone can precisely predict how a tire will behave under different conditions before producing physical prototypes. (This process makes tire development more sustainable)

In the development phase, this approach leads to savings of 21 percent in raw materials and CO2emissions while driving 60,000 kilometers and 7.7 tons of CO2 can be saved during outdoor tests.
Compared to its predecessor, the new tire reduces noise by two decibels. Developed and manufactured in Europe, the Bridgestone Turanza 6 will be available from January next year in more than 130 sizes from 16 to 22 inches for both passenger cars and SUVs.