Cars
Brutal Opel Omega B Caravan with 450-hp V8 vacuum cleaner
Is innocent of this

Omega caravan

just the color. Because what is almost standard on the outside

Station wagon

not looking at: One is raging under his bonnet

450

PS

tuned naturally aspirated V8 with 5.7 liter displacement.

Just as crazy as that

engine

this

omega

is his past. Originally he was from the British

police

used – as

Bomb disposal vehicle. (Opel almost built an Omega B with a V8.)
Dispenser motor from a HSV Holden Monaro

The basis of the conversion is a British one Vauxhall Omega B2 Caravan, which is almost identical to the local Opel version. As a former police emergency vehicle, it also brings Flashing lights in the grill, a siren, spark, armor in some places and lockable boxes in the trunk With.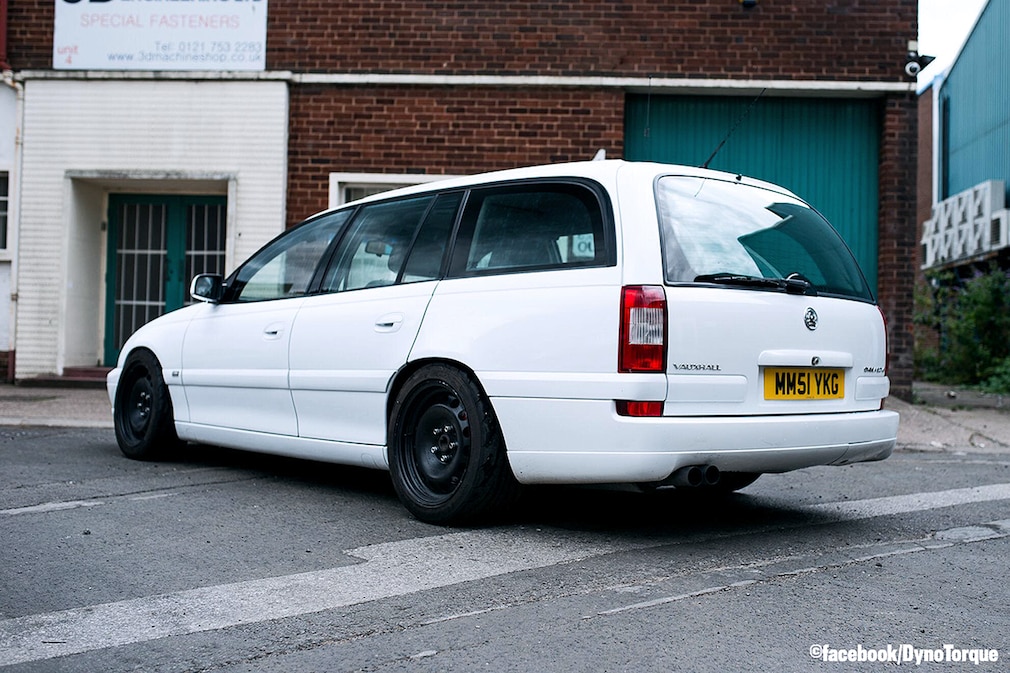 All of this would be special enough, but its current owner wanted more steam and brought the Opel to life DynoTorque. Instead of modifying the original V6, the tuner replaced it with the LS1-V8 of a HSV Holden Monaro. The 5.7 engine was also used in the Chevrolet Corvette C5 and achieved up to 392 hp in the Australian clone of the Pontiac GTO.

Tuned to around 450 hp

Not enough for DynoTorque. With a new crankshaft and camshaft, machined cylinder heads, machined Camaro exhaust manifolds and adapted engine electronics, the vacuum cleaner now brings it to life 450 PS! The sound is spectacular thanks to the open intake and self-made exhaust system. (Opel Omega B with seven-liter Corvette V8.)
Manual instead of automatic

The original automatic was replaced by a manual transmission. DynoTorque does not state any performance. However, they are likely to overshadow the base and probably also have been welcomed by the police at the time. In order to keep the performance in check, a Harrop sports brake system installed. The steering gear, axles, drive shafts and subframes come from the HSV donor vehicle, the Coilover suspension from HSD. There was also a Limited slip differential Installed.

Semi-slicks on steel rims

From the outside you can hardly see the station wagon's performance. Practically everything was left in its original state. Except one Front lip and a grille without a logo no changes were made. The V6 series model also had the double tailpipes. They even turn in the wheelhouses 17 inch steel rims, for more grip covered with Nangkang semislicks with a width of 225 at the front and 255 at the back. The best: flashing lights in the grill and the siren still work.
Recaro bucket seats with harness belts

In the interior, the changes are a little more obvious. Next to one Sparco sports steering wheel there are two in front Recaro bucket seats with harness belts. Additional displays for oil pressure and temperature provide the driver with important information on the operating status of the engine. The lockable boxes for the bomb disposal tools are still in the hold. The tools themselves are probably no longer included.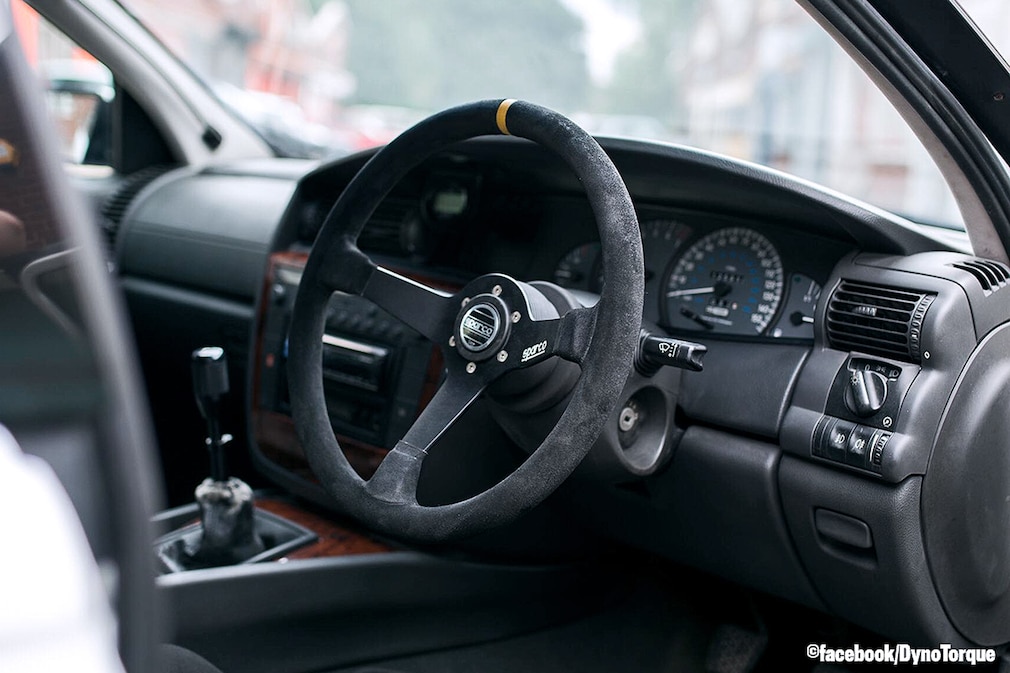 The V8-Omega is used in everyday life

It is not known what the renovation cost. Also the The conversion time can only be estimated. According to DynoTorque, the chassis alone took at least ten days. But the tinkering seems to have been worth it, because the owner has been driving the fat V8 Omega every day since it was completed in 2018. Click here for the YouTube video with sound check!