Cars
Bugatti Chiron with fire damage for 300,000 euros
To 500 pieces it is over! Much of the planned Chiron has Bugatti meanwhile delivered and despite a former Base new price of almost three million euros the prices for used copies have hardly fallen over five years after the presentation. Finding a Bugatti Chiron for well under three million euros is almost impossible. With one exception: in the United States is currently a Chiron Sport on the Copart auction site auctionedwhich is much cheaper to have. There is only one catch!
The red and black Bugatti Chiron Sport is year of construction 2019 and the speedometer just reads 3500 kilometers (2175 miles). The problem: the hyper sports car with 1500 hp has one unrepaired fire damage. But what happened to the Bugatti? In July 2021, Chiron Sport, which allegedly belonged to Dominican rapper "El Alfa", was damaged by fire. Presumed should it be at that time Arson have acted. Fortunately, the flames were extinguished before the 1500 hp Bugatti burned out completely.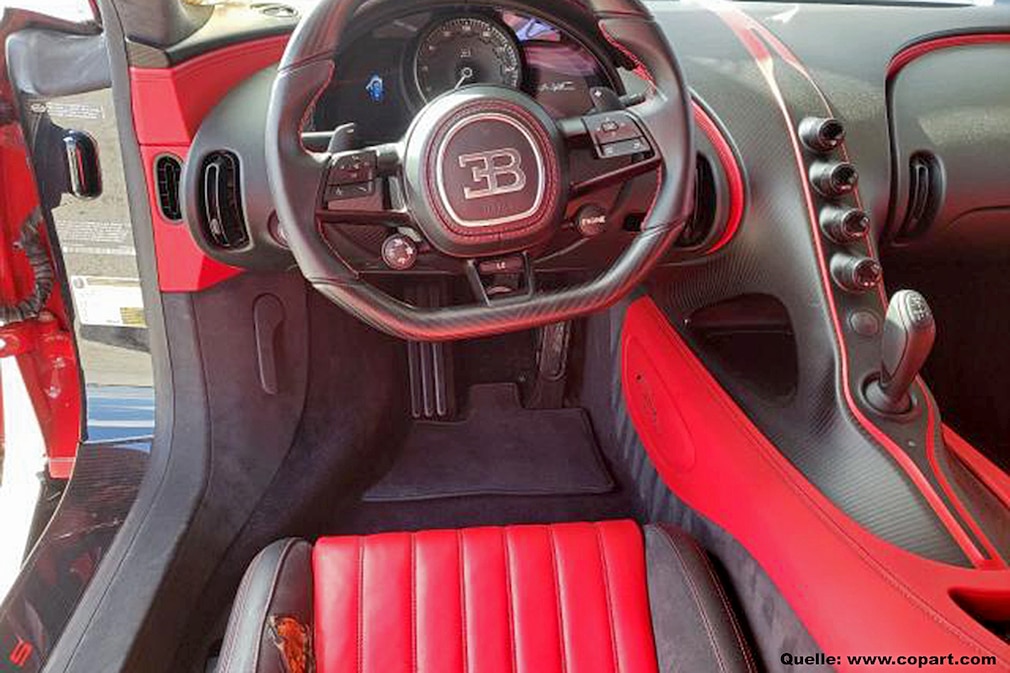 Current highest bid at just under 300,000 euros

A few months later, the Chiron will be on the US auction site Copart auctioned and at first glance it seems Damage is not that big. The front fender on the driver's side was the worst hit, but the hood, A-pillar and driver's door also show clear signs of burns. A Headlights is partly due to the great heat melted and also the tire and side window are damaged and the driver's seat has a deep crack. Since this is a Bugatti, the repair costs are likely to be high, especially since other components may be damaged. But with used car prices of almost three million euros, a repair should still be worthwhile. The most important thing is that the mighty 8.0-liter W16 undamaged is and according to the auction description is the Chiron even ready to drive.
At the time of writing that is Maximum bid at $ 346,000what converted almost 300,000 euros is equivalent to. This price will certainly rise by the end of the auction, but even if the repair costs over 500,000 euros, there would still be a decent margin, because after all, after 500 Bugatti Chiron's are over!