Cars
Buy a used Audi A4 Avant at a particularly good price
The current generation of the Audi A4 Avant with the internal code B9 has been on the market since 2015. This is a double advantage: on the one hand, the station wagon is extremely well-engineered, on the other hand, there are countless examples on the used car market.
This also increases the chance of making a real bargain. For example, this well-preserved A4 station wagon with an economical two-liter diesel on board.
The Audi A4 Avant 2.0 TDI from model year 2018 in the "Sport" trim level has only had two previous owners. Although the combination of diesel and station wagon speaks for high mileage both in the private and business sectors, the black A4 was driven just 32,649 kilometers.
The 150 hp four-cylinder diesel with a displacement of two liters invites you to voluntarily take a detour or two thanks to its low consumption.
Four years ago, Audi specified the consumption of the diesel in this expansion stage as 4.0 to 4.3 liters per 100 kilometers (NEDC). And that despite the impressive torque of 320 Newton meters.
With good equipment perfectly happy on the road

When ordering, the former buyer went to great lengths and ordered the A4 Avant with the nominal top equipment "Sport". And thus doing the future owner a huge favor – because thanks to this decision, the black space miracle has a lot of equipment.
Features such as three-zone automatic air conditioning, front/rear parking sensors, sports seats with seat heating and a navigation system are on board. Only the bi-xenon headlights are an indication of how many years the Ingolstadt actually has under its belt.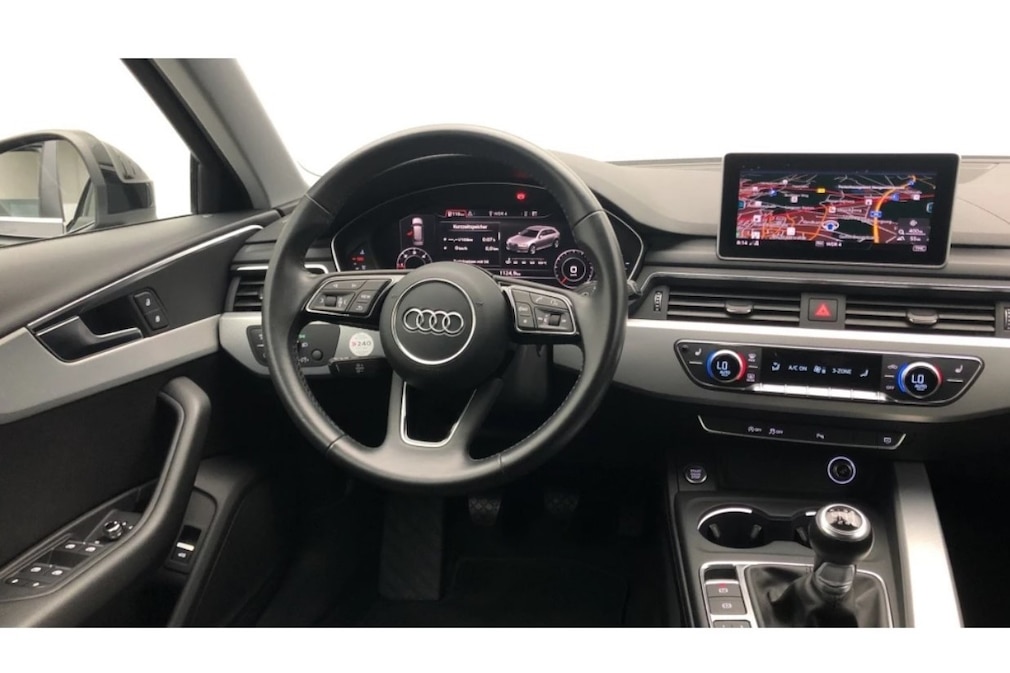 At the time of ordering, the gross list price was at least 40,550 euros, not including the additional equipment. Today, the checkbook-maintained station wagon is significantly cheaper.
The A4 Avant 2.0 TDI, which was registered in early 2018, is for sale from "Ulrich Senger GmbH" in Lingen (Lower Saxony) for 23,880 euros – including a used car guarantee.