Cars
Buy a used Porsche Panamera 4S well below the list price
For purists and sports car fans, Porsche is best known for one model, the 911. But since 2009, the Zuffenhausen-based company has also been offering a four-door sedan called the Panamera. And although this luxury athlete breaks a little with the typical Porsche history, the model enjoys great popularity.
Of course, there is one thing that should not be missing from a Porsche sedan: performance. The Panamera offered here offers not only that, but a lot more.
The Panamera 4S was first registered in October 2019 and has only had one previous owner. In the roughly three years, the noble sports car in burgundy rolled off just 31,000 kilometers and presents itself at its best in terms of condition and equipment.
As a 4S, the Panamera is powered by a three-liter biturbo petrol engine and offers a maximum of 440 hp and 550 Nm. The power of the Zuffenhausener is sent to all wheels via the ZF eight-speed automatic transmission. Porsche claims a top speed of 289 km/h, and thanks to the Sport Chrono Package, it accelerates from 0 to 100 km/h in just 4.2 seconds.
All sorts of comfort features and sporty equipment details
As is to be expected from a Porsche, the Panamera 4S offered here also comes with all sorts of comfort features and sporty equipment details. So the new owner can look forward to the air suspension, LED headlights, the already mentioned Sport Chrono Package, a chic leather interior as well as heated seats and a reversing camera.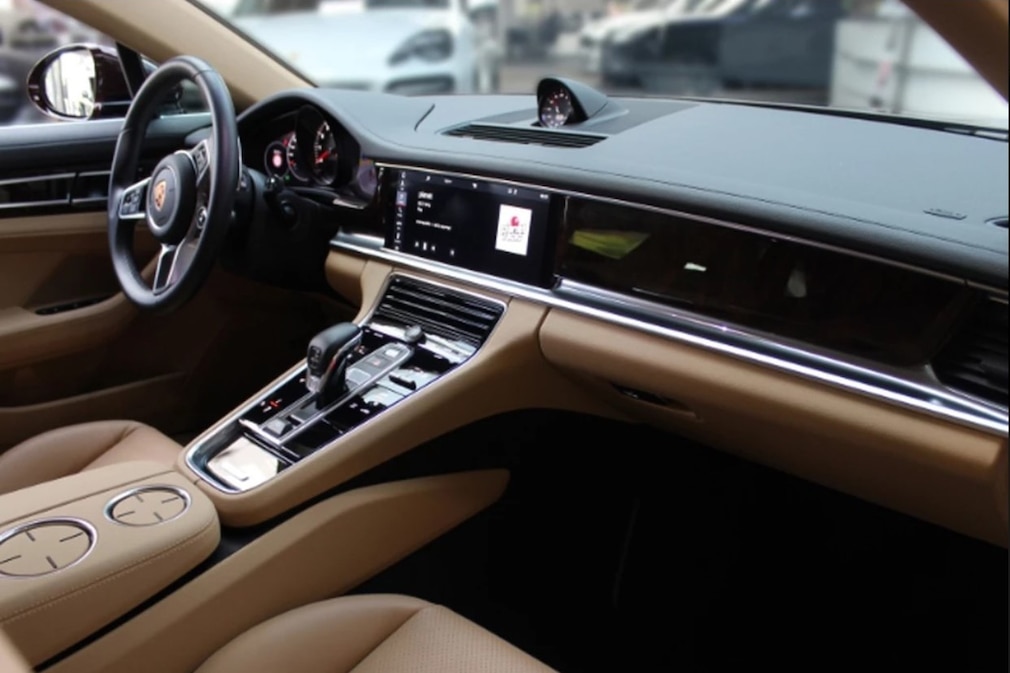 The colorful Porsche Panamera 4S with 31,000 kilometers on the clock is available for collection from the supplier, the Porsche Zentrum Gießen, for a not-so-cheap price of 89,780 euros. A look at the price list reveals that this is still a real bargain. At this performance level, the Panamera 4S cost at least 115,000 euros at the time of ordering. If you consider the numerous extras, the Porsche should have cost around 125,000 euros a few years ago.