Cars
Buy a used Toyota RAV4 with hybrid at a low price
Of the
Toyota RAV4
is one of the most popular representatives in the compact SUV class in Germany. And bargain hunters can also benefit from this fact, because there are numerous on the used car market
RAV4
in all colors and finishes.
A true Toyota classic is the full hybrid drive, which is also found in this inexpensive used car that we are presenting here.
Of the Toyota RAV4 The latest generation 2.5 Hybrid was ordered in the Business Edition trim level and has had two previous owners since it was first registered in June 2019. In these three years, the silver SUV a total of 23,030 kilometers unwound.
Under the sheet metal dress of the 4.60 meter long Japanese hides a full hybrid that combines a 2.5-liter four-cylinder petrol engine with an 88 kW electric motor. Together, the drive generates a system output of 218 hp or 160 kW. A continuously variable CVT transmission transmits the power to the front wheels. Toyota gave an average consumption of 4.5 to 4.7 liters (NEDC) in 2019.
Spacious compact SUV for everyday use

The offered Toyota has amenities such as LED headlights, automatic climate control, navigation system including an 8-inch touchscreen, reversing camera, heated seats and DAB+. As is usual with Toyota, there are also numerous assistance systems.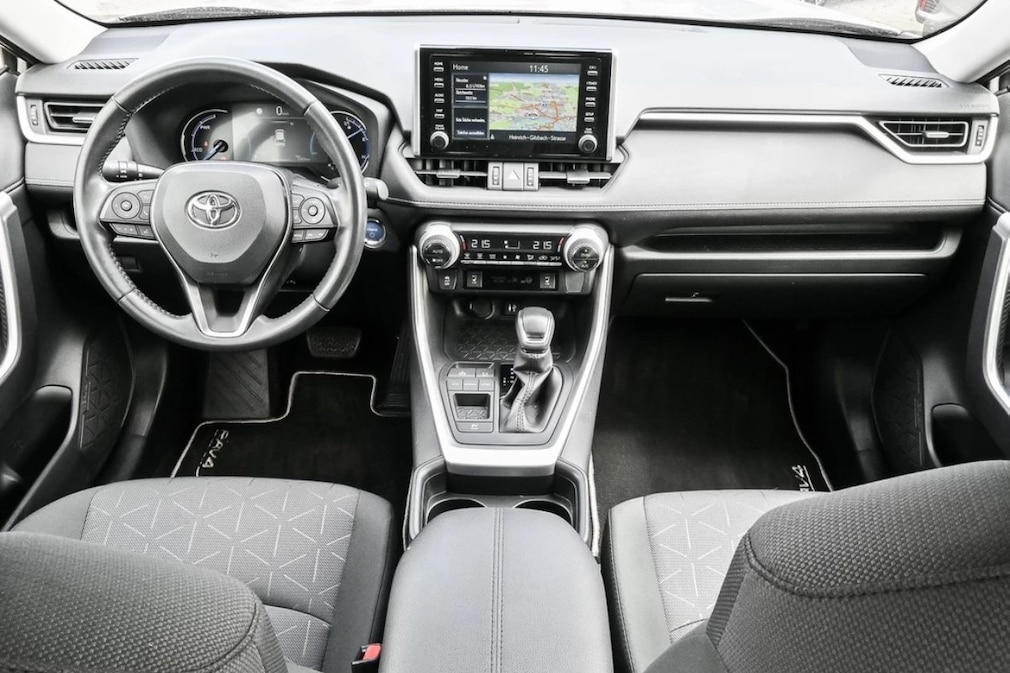 Three years ago, the starting price of the RAV4 Hybrid "Business Edition" with 218 hp at 37,690 euros, nowadays you have to budget at least 42,090 euros for this combination. If you can do without a new car and prefer to use a used vehicle with a full service history, you can save a lot of money. The one approved in June 2019 Toyota RAV4 Hybrid is available from the provider "Autohaus Karst GmbH" in Cologne for just 32,895 euros in the yard.