Cars
Buy Japanese luxury SUV Infiniti QX50 as a used exotic
Similar to the Toyota subsidiary Lexus, the Nissan luxury brand Infiniti had a problem for a long time: While sales figures in Japan and the USA shot up, hardly anyone was interested in the luxury Japanese in this country.
At Infiniti, this culminated in the official withdrawal from the Western European market in 2019. And that despite the fact that the QX50, a new SUV, should conquer the market and drive sales figures up. Customers who had been looking forward to the 4.64 meter long SUV went away empty-handed.
But true fans need not despair. Because if you still have the dream of an Infiniti, with a bit of luck you will find it on the used car market. Of course, you shouldn't have too specific ideas about color and equipment details when you discover a specimen as well preserved as this one.
Used Infiniti QX50 only 16,500 km

The Infiniti QX50 2.0 AT 4×4 in "Chestnut Brown Metallic" has been owned by two people since it was registered three years ago, but they have rarely enjoyed the driving comfort and luxury on board. After all, the Japanese has just covered 16,500 kilometers and should still take part in numerous tours before wear and tear sets in.
Under the hood of the exotic is a four-cylinder turbo petrol engine with a displacement of two liters. The power is distributed to all four wheels via the automatic transmission. The engine provides a maximum output of 249 hp, the torque is 380 Newton meters.
Rarity is guaranteed with this SUV

Gasoline, all-wheel drive, automatic: When it comes to technology, the SUV is still up to date, and the equipment can definitely keep up with the current competition. Inside the rarely used QX50 are amenities such as three-zone automatic climate control, electrically adjustable and heated seats, two large displays to control the most important functions and a sunroof. This package is rounded off by stylish alloy wheels, xenon headlights and a parking assistant.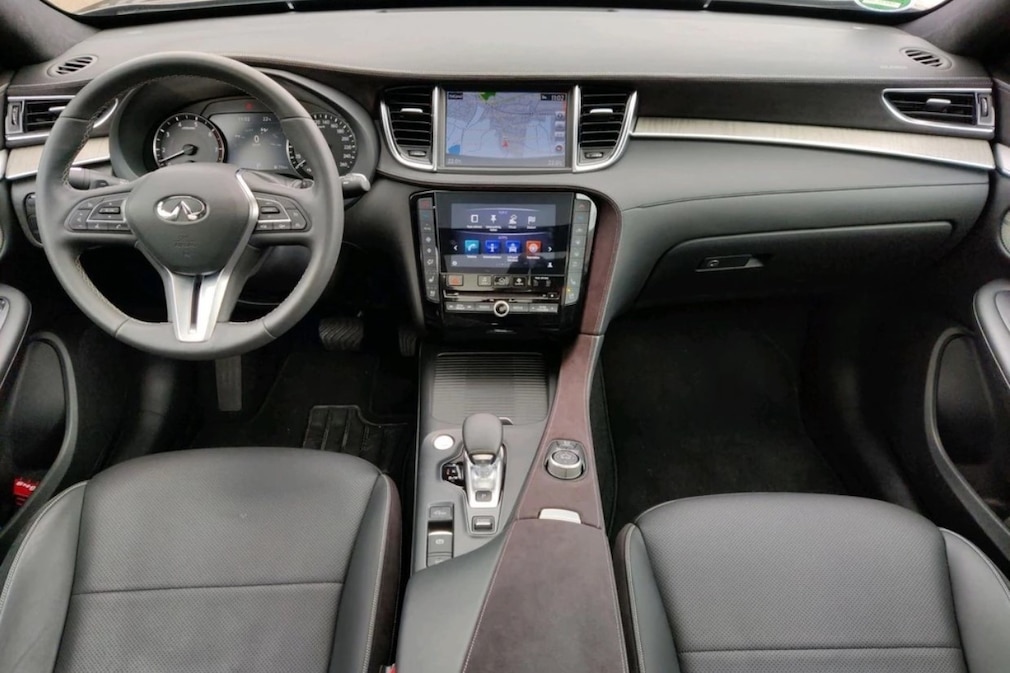 Since only very few models have made it onto the German market, there is of course no price comparison with current new vehicles. This very well-preserved Infiniti QX50 is in the Allgäu (Autohaus Rabus) and is said to cost 49,900 euros. There is also the certainty of owning one of the rarest vehicles on the German market, free of charge.