Cars
Buy the all-wheel drive classic Lada Niva cheap as a used car
Admittedly, there have certainly been better times to buy Russian vehicles. But the Lada Niva (also known as Taiga or 4×4) can do nothing for the world political situation and is still an absolute classic among four-wheel drive fans despite its origin. The reason for this is the mixture of its robust design, the all-wheel drive technology and the low purchase price. And now that Lada has withdrawn from Western Europe, it's worth taking a look at the used car market.
In addition to numerous new vehicles from 2021, there are also some models with a few kilometers on the clock. Although the brand from Eastern Europe shouldn't be approached with terms such as comfort or luxury, the used vehicles still offer everything a Lada fan's heart desires. And at a really unbeatable price. Just like this currently offered copy of the all-wheel drive legend!
The small off-road vehicle will be sold with the new registration in 2020. As has been the case for many years, under the hood of the robust workhorse is a 1.7-liter naturally aspirated petrol engine with a maximum output of 83 hp. The gears are always changed by hand, but there is an all-wheel drive with reduction gear for excursions into rough terrain.
Used with cult factor
From today's perspective, the petrol engine may be anything but modern, but it serves its purpose in the small and light 4×4 and is absolutely reliable. The equipment of the Lada is also more functional. The gray off-road vehicle has an on-board computer, power steering, power windows, steel wheels, ABS and daytime running lights. Everything else is western decadence and has no place in the functional Niva.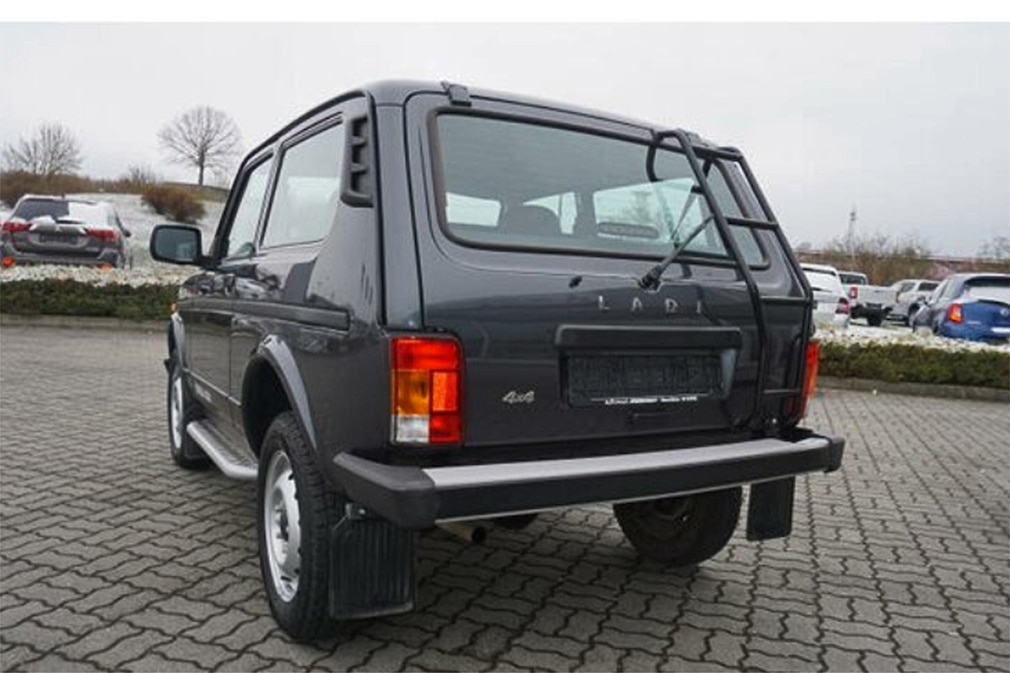 But the Lada has another plus point: the car, which was registered in March 2020, has only driven 12,627 kilometers. Among Lada fans, the four-wheel drive is considered as good as new. Speaking of the fan community: Anyone who decides to buy a Lada can look forward to a large community that has all sorts of tips and tricks for the off-roader ready. In view of the low mileage, the asking price of 14,990 euros is fair. Especially when you consider the comparatively low depreciation, the cult status of the series and the large fan base.