Cars
Buy the legendary Jeep Wrangler with diesel for a good price
With its off-road performance, the Jeep Wrangler is one of the best production off-roaders. This also applies to the current JL series, even if the all-wheel drive is only available as a plug-in hybrid. Anyone who would prefer the legendary 4×4 car with a classic diesel on board will quickly find what they are looking for on the used car market and can look forward to models like this one.
The Jeep Wrangler 2.2 CRDi in the second highest equipment Sahara was first registered in September 2020 and has only had one owner so far. But he didn't use the short-wheelbase Wrangler's capabilities very often, after all, the on-board computer only showed 13,500 kilometers.
The 2.2-liter diesel engine in the Wrangler has a smooth output of 200 hp (450 Nm torque). The four-wheel drive was always delivered in conjunction with the eight-speed automatic transmission. As a two-door vehicle, the Jeep has outstanding off-road values ​​- such as a ramp angle of 26.2 degrees.
Comfortable to the end of the world
The Jeep Wrangler offered here is the short version with a length of "only" 4.33 meters. The Wrangler Sahara has comfort features such as LED headlights, heated seats, reversing camera, automatic climate control and even leather interior on board.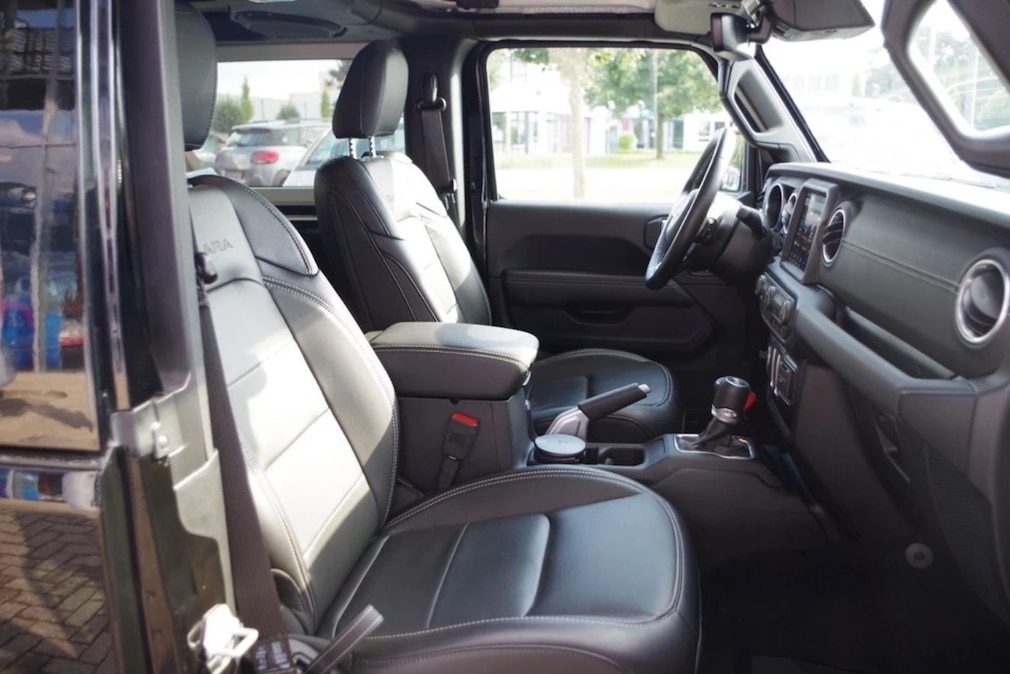 The black Wrangler is in the yard at Mattern GmbH in Bielefeld for a fair price of 53,780 euros. To put this in context: This roughly corresponds to the former list price of the basic model in 2020. Fortunately, the fact that the Wrangler is no longer available in this version has not led to massive price increases.