Cars
Buy the popular BMW i3 with range extender cheap used
When the i3 was launched in 2013, demand for the small electric BMW was low. The model was also often laughed at as an eco dream that was simply not suitable for everyday use. The model with a range extender was supposed to change this reputation at least, with rather moderate success. In the meantime, the demand for the i3 is enormous and since new vehicles are rarely found, used models are also very popular. And if you're lucky, you'll even find a model with a range extender and can completely swear off the fear of range.
There are currently hardly any i3 models with an electric motor and a small two-cylinder petrol engine on board on the used car market. Accordingly, it is difficult to estimate the current value of these vehicles. But the search is worthwhile, especially for people who do not have time to wait up to 12 months for a new electric vehicle. Especially when you spot a specimen like this one.
Auto Weiss in Aichach, Bavaria, offers a BMW i3 60Ah REX with first registration in November 2015. The range extender model has already covered 70,000 kilometers and, thanks to the 22 kWh battery and 9 liter tank, has a purely theoretical range of 170 to 340 kilometers. A big advantage here is that you don't necessarily need a charging station to continue your journey. Particularly helpful if a charging point is occupied or defective. The i3 in Capparis white has had three holders so far and scores with extensive equipment.
Commuter vehicle with stable value for less than 20,000 euros
On board the i3 60Ah REX, in addition to automatic air conditioning, electrically adjustable side mirrors, a multifunction steering wheel and heated seats, there is also the navigation system Professional. Thanks to the weight of around 1.3 tons, the power of 170 hp is enough for the Bavarian to accelerate from 0 to 100 km/h in 7.9 seconds. Like the all-electric sister model, the i3 with a range extender is limited to 150 kilometers per hour.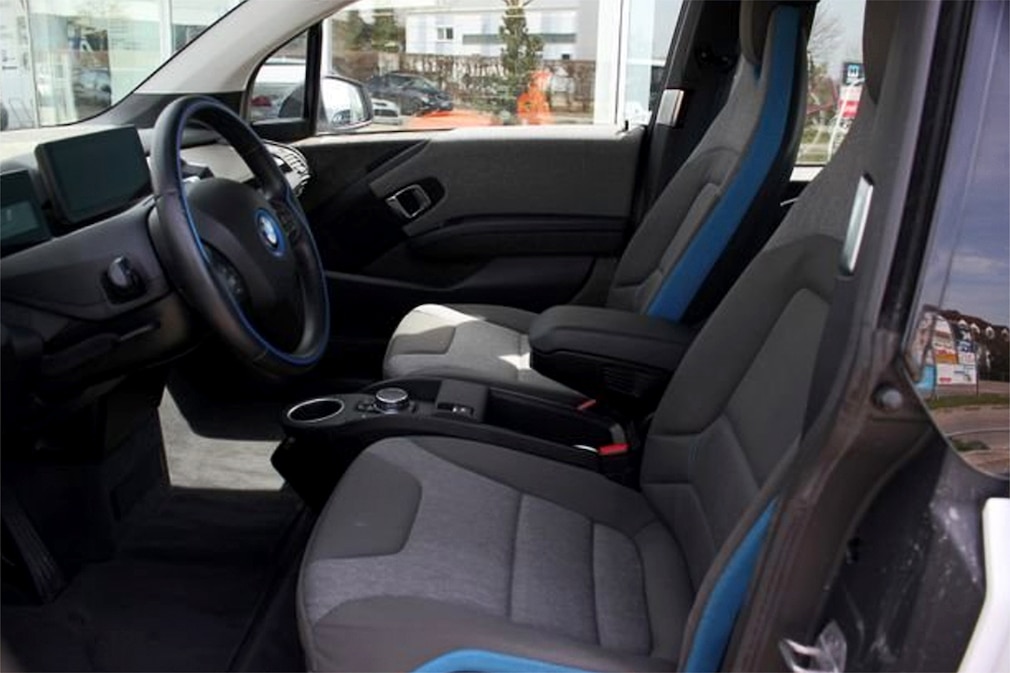 Even if comparable models with a combustion engine are significantly cheaper, the i3 REX can certainly be described as a bargain. After all, the models are currently in high demand and there are currently only a few copies on the market. A look at the interior also shows that the previous owners treated the BMW with the ecological approach very carefully. Against this background, the 19,990 euros seem fair and the market development promises a very high resale value if you want to part with the small BMW again.