Cars
Can-Am: electric motorcycles from the Canadian trike specialist
When you hear the name Can-Am today, you immediately think of three-wheeled motorcycles that are really fun. Trikes like the Spyder or the Ryker have been inspiring bikers for years who want that motorcycle feeling but don't have the right driver's license. Motocross motorcycles also played a major role in the history of the BRP subsidiary (Bombardier Recreational Products).
49 years ago, Can-Am released the first off-road machine and immediately dominated cyclo-cross and endurance racing. Winning is the best selling point, so many long-distance riders chose Can-Am products.
First models from mid-2024

"Many riders still rave about their amazing dirt bike experiences. Now we're building on the rich legacy of the Can-Am brand to inspire and delight a new generation of motorcyclists and electric vehicle enthusiasts," said José Boisjoli, President and CEO BRP.
The plan is in place: the first electric motocrossers are to come onto the market in mid-2024. In addition to being used off the beaten track, the Can-Am machines should also be suitable for everyday use.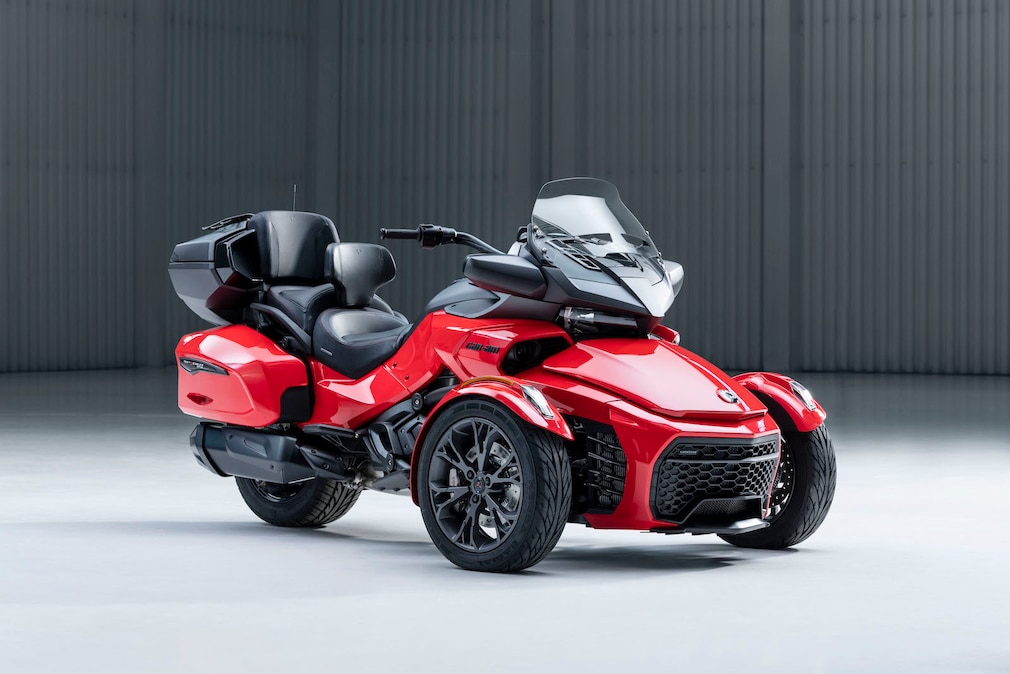 A teaser image provides the first indications of the Canadian fun mobile experts' plans. In addition to motocross motorcycles with angular, powerful containers, trikes are also vaguely recognizable. It is therefore quite possible that these vehicles will also be electrified.
Wolfgang Gomoll; press-inform