Cars
Can Justin Bieber stop buying new Ferraris?
Buying a Ferrari is not that easy and we are not primarily talking about the financial resources. The Italians only offer limited special models such as LaFerrari, Monza SP1 and SP2, Daytona SP3 or 812 Competizione to good customers of the company with a corresponding vehicle history. The "volume models", if there is such a thing at Ferrari, can in principle be bought by anyone – assuming the necessary change. But there can also be problems here, because Ferrari takes a very close look at its customers and if they notice misconduct, they can be blacklisted. This is supposed to have happened to Justin Bieber!
As the Spanish newspaper "Marca" and the Italian daily "Il Giornale" unanimously report, Justin Bieber is said to have been banned from buying new Ferrari models. Since Ferrari always treats such matters discreetly, this accusation cannot be verified, but it is also known that the Italians have a very good and active legal department. In October 2020, for example, Ferrari won a two-year legal battle against fashion designer Philipp Plein, who used his own Ferrari to promote his premium sneakers.
What did Justin Bieber do wrong?

But what did Justin Bieber do to upset Ferrari? Concrete details are rather vague. However, it is clear that Italy does not like to see expensive sports cars subsequently "refined" with wide body kits and spoilers. That's exactly what Justin Bieber did with his 2011 Ferrari 458 Italia when he brought it to the well-known tuning company "West Coast Customs" a few years ago and had it extensively rebuilt. The Ferrari was then auctioned for almost 400,000 US dollars, with Bieber donating the money to a good cause.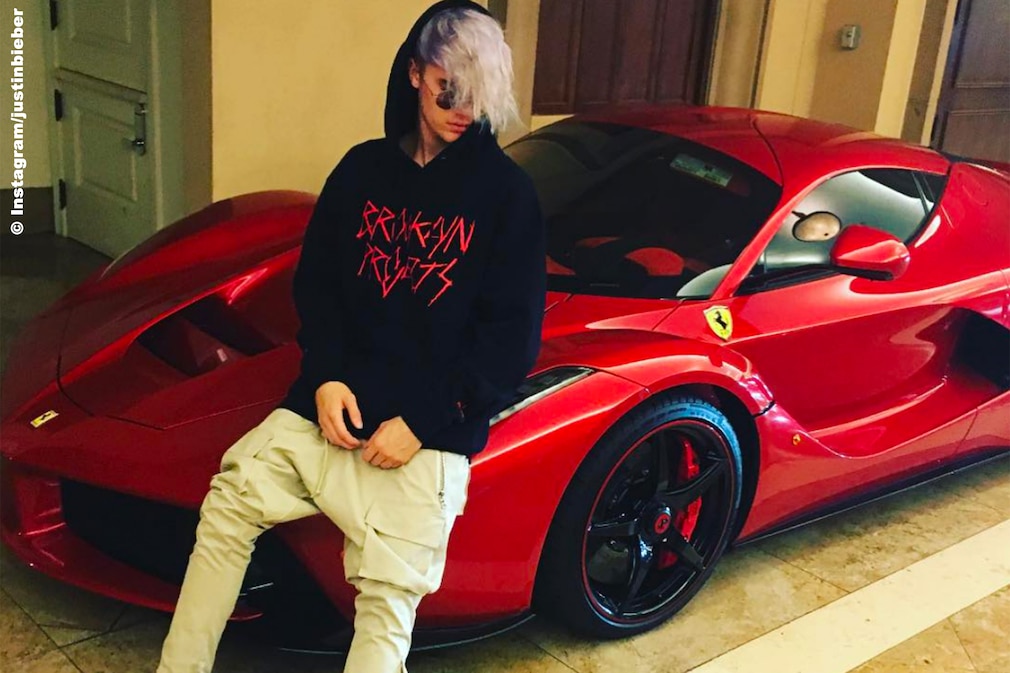 Apparently, Italy was also angry that the world-famous musician left his Ferrari on the street for two weeks after a night of partying because he couldn't remember where he had parked his sports car. In short: Justin Bieber doesn't seem to fit Ferrari's customer profile.
Bieber in the Rolls Royce Wraith

Incidentally, he is not alone in this, because other stars, including music producer "Deadmau5" (received a cease and desist order), have already had a dispute with Ferrari. If Bieber does want to buy a Ferrari in the future, there are of course ways and means – be it on the used car market or through a middleman. Most recently, Justin was seen several times in his Rolls-Royce Wraith, which had been extensively converted by "West Coast Customs". What does Rolls-Royce have to say about this?