Cars
Charging service: E-car as storage for wind and solar power
Miss Ellie, the mother of JR Ewing, took care of the oil business in "Dallas". The new "Miss Elli" (without an e at the end!) is called Elke Temme – and ensures that cars are supplied with electricity.
The 54-year-old has been in charge of Volkswagen's cross-brand energy supplier Elli for two years. She says: "We offer our customers charging and energy solutions from a single source: we currently have the wall box for at home, the vehicle fleet or company premises on offer; we also have fast charging stations, our own green electricity tariff and a charging card including an app that works with our tariffs at over 350,000 stations in Europe."
In addition to the socket at home and/or at work, a universal charging card is crucial for e-car drivers so that they do not have to deal with countless charging station operators on the road. Almost all car manufacturers now offer their own charging solution, including VW and subsidiaries such as Porsche, Audi or Seat – but technically Elli is always behind it.
Service also for drivers of other brands

In addition, drivers of other brands can also use the service. "Elli customers pay the same price with their charging card at every station, no matter which electric car they drive – and we are one of the cheapest providers on the market. That is one of the decisive factors for us: Our offer is simple, transparent, practical – but also affordable," says Temme, who is noticeably charged with the subject of electricity. Before she came to Volkswagen, she worked for the energy company RWE/innogy – so to speak, switched from the producer to the consumer side.
Bidirectional charging will be important in the future

In the near future, electric cars will not only consume electricity, but also play a decisive role in the energy supply with their battery. Keyword: bidirectional charging, i.e. the ability of a car not only to draw electricity from the grid, but also to feed it back into the grid from the battery (beginners need to know about charging).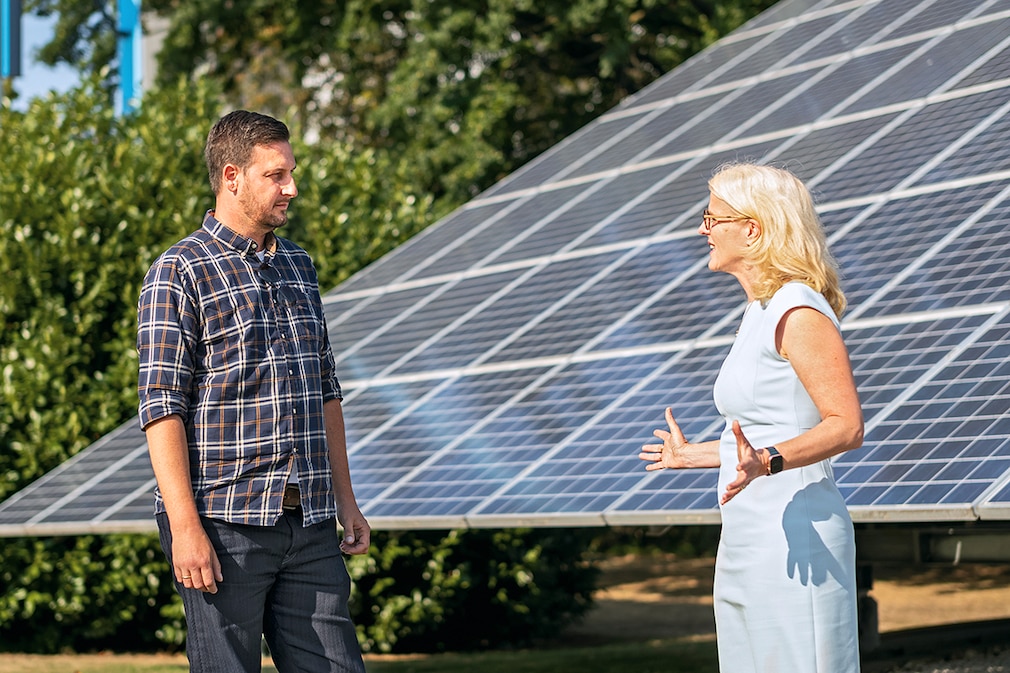 The technology is still in its infancy, and a few bureaucratic hurdles still have to be cleared. But: The first countries and manufacturers are already using bidirectional charging, and it should also be in Germany in the foreseeable future.
Electric car as part of the power grid

Temme is certain: "Bidirectional charging is a key technology. The electric car as an energy store will become an essential part of the power grid. The battery capacity is available, we just have to use it cleverly. And that will succeed if we store renewable energies when there is a lot of wind, for example, and make them available to the network during lulls."
6200 gigawatt hours of electricity per year unused

Because: Unlike gas, coal or nuclear power plants, which largely independently supply constant electricity around the clock, wind turbines only turn when it is blowing, and solar cells only generate electricity during the day. But then often in a quantity that we cannot use all at once. Around 6,200 gigawatt hours of renewable energy are already unused in Germany every year – electricity that could power around 2.7 million electric cars for a whole year.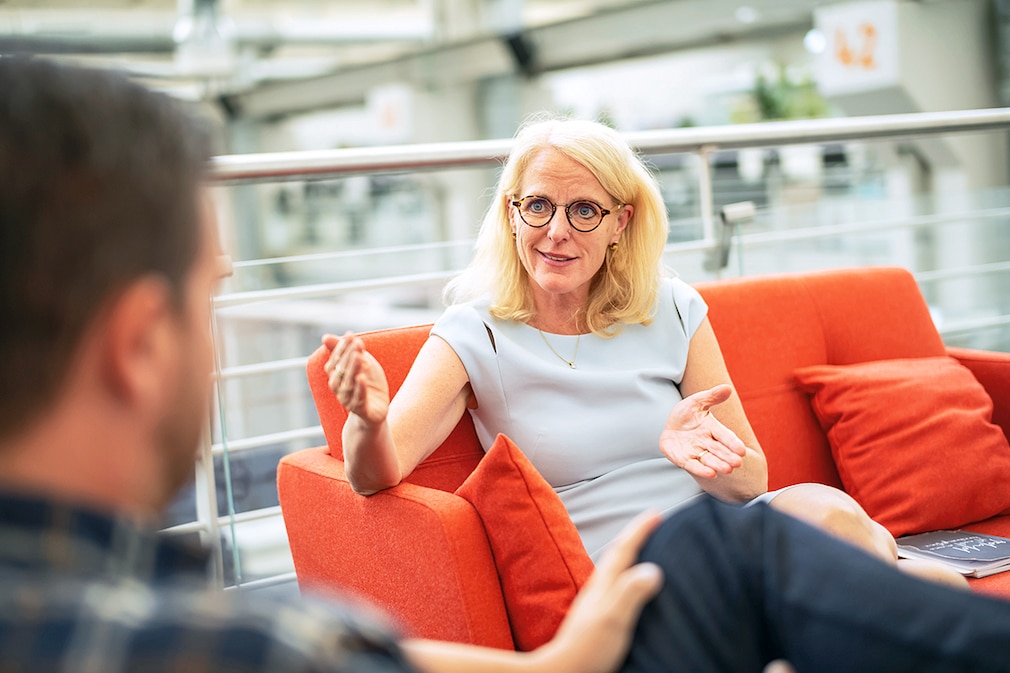 And: The more we rely on renewable energies, the higher the surplus that we urgently need to store; by 2030, renewable energies should increase by 230 percent, from the current 115 to 330 gigawatts of capacity.
Electric cars are ideal for storing this: They have a large battery anyway, but statistically they stand around unused for a large part of the day. If they are connected to the grid during this time, i.e. plugged into the wall box, energy suppliers can use the battery flexibly to store electricity and call it up again at peak loads.
Drivers get a bonus as a reward

What's in it for the driver? He should get a bonus for this, which according to Temme can be in the three-digit euro range. And: Nobody needs to be afraid of an empty battery. On the software side, e-car drivers will always be able to specify how much power they have at least in the battery or when they want to start with a fully charged battery.
Flexpole fast charging station brings flexibility

Speaking of the battery: it's also in Elli's new Flexpole fast charging station. The highlight: The charging station can be charged with a "standard household" connection, but can supply up to 150 kW of electricity to cars. This means that the fast charger is also suitable for places where there is not enough energy supply.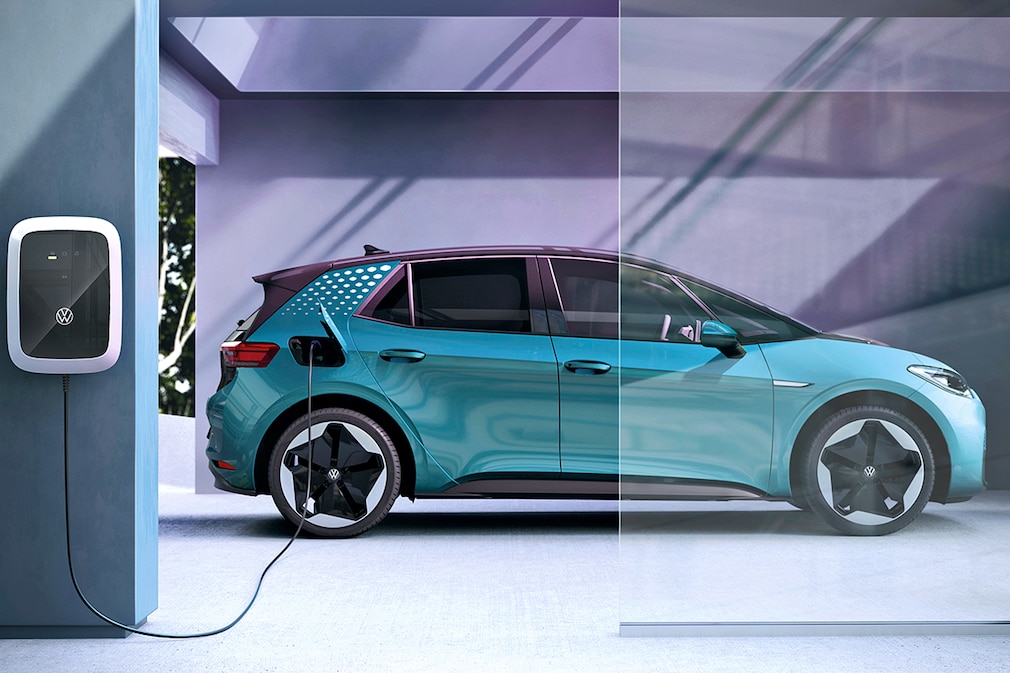 In the future, the batteries in the Flexpole could also be used batteries from VW's ID models, which are replaced when the capacity decreases. And what works in charging stations also works at home, of course. Elke Temme: "In the future we will position ourselves even more broadly: Why shouldn't we also offer storage solutions for your own home?"